Say What You Want in English
and Communicate with Confidence.
Join over 7,000 others in the Confident English Community & enjoy my free resource library created to boost your English instantly. 
Free Online English Lessons & Videos from Speak Confident English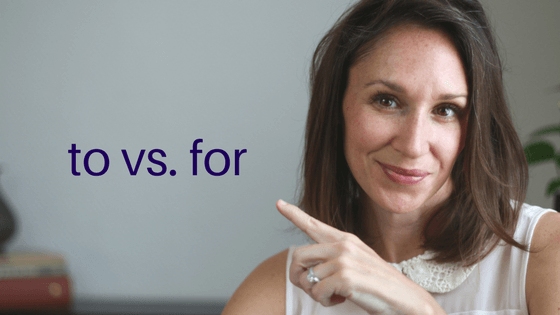 Do you get confused or frustrated with the prepositions TO and FOR in English? You're not alone. And the good news is, after today you'll know exactly how and when to use these prepositions in your daily English conversations.