10 Common Job Interview Questions in English You Need to Know
Are you preparing for a job interview in English? Or do you hope to find a job in an English-speaking company in the future? Be sure to have your best answers for the 10 most common job interview questions in English ready.
Without a doubt, the most important part of preparing for any job interview is practice! You can do this by anticipating the questions and preparing your answers ahead of time. With practice, you will be more confident and perform better in an interview.
Now I'll be honest – there is always a surprise question in an interview, a question you didn't expect or prepare for (although there are some tricks to be ready for that!). The good news is, there are some questions that are common in nearly every job interview. And those you can prepare for!
Today you will learn the 10 most common questions for job interviews, including details about what your interviewer is really asking and how you should best answer.
Special Thank You
Special thanks to Udacity for featuring this blog post on 10 Common Job Interview Questions in English as a resource on their Tips for International Students web page.
Question 1: So, tell me about yourself… 
This is the most common question to start with in an interview.
Be prepared to say a few things about your accomplishments, strengths, and a quick summary of your career. This is not about your hobbies, interests or childhood. Be sure to keep your answer brief with a 1-minute to 90-second answer.
I've provided a full lesson on this common interview question so you can best prepare: The Number 1 Job Interview Question in English. 
Question 2: Reasons You Want this Job
Example Questions:
"Why are you interested in this position/job?"
"Why are you interested in working at XX Company?"
With these questions, you should highlight what about the job is of interest to you. Is it the interaction with clients and problem-solving? Is it saving money for the company through accounting? Or growing sales of a product you believe in?
Focus on what you will actually do in the job and what excites you about the position, not the benefits or salary or day-to-day tasks.
Question 3: Your Job History
Example Questions
"Why did you leave your last company/position?"
"Why are you leaving your current company/position?"
With this question, you want to be careful. You don't want to complain or make negative statements about your previous/current company or supervisor. But you do need to be honest at the same time.
Some common reasons you might have for leaving a job include:
Looking for a new challenge (but be prepared to talk about what that challenge is and make sure it fits the current job)
Looking for opportunity to grow your career (maybe that isn't possible in your current company)
Current company is struggling financially (it is ok to mention this if is true and known publicly)
Recent or upcoming move to new location
Want to work in a position that better highlights your strengths (be prepared to talk about them specifically)
Question 4: What Makes You the Best
Example Questions
"Why would you be the right choice for this position?"
"What makes you the best candidate for this position / this job?"
"Why should we hire you?"
Here the focus is on what makes you unique and what can you do for the company (how will you improve or benefit the company)?
This is an opportunity to focus on your strengths or some of your accomplishments. Then you should talk about how these strengths or your abilities would benefit the company – what will you do for the company that no one else can do?
"With practice, you will be more confident and perform better in a job interview. Get the practice you need with today's lesson."
Question 5: Common Tell Me About Questions
Example Questions
Tell me about …
A time you dealt successfully with a complaint or difficult customer successfully.
Your highest accomplishments or the accomplishment you are most proud of.
A time you made a mistake in your job. How did you handle it?
A time you handled a high-pressure situation.
A situation in which you showed real leadership.
A time when you disagreed with your boss.
What are …
Your strengths?
Your weaknesses?
Your greatest challenges in this profession?
Like the questions in number 4, these are critical to answer well. In these questions, the interviewer is looking for specific examples of your strengths, your skills, and abilities. They want a real story, a concrete example.
They also want answers that are quantifiable. What does that mean? It means to show the quantity of something so it can be measured. Examples include:
I increased sales by XX% in 3 months by …
I reduced the wait time for customers by XX% by …
I signed on XX new clients by …
Consider the skills you will need in this new position and make sure your stories highlight those skills. You want to show the interviewer that you can do this job and you will do it better than anyone else.
Question 6: What Do You Know about the Company
Example Questions
"What do you already know about our company?"
"What do you know about our competitors?"
"What makes you a good fit for our company?"
With these questions, the interviewer wants to see what you know of the company and its product or service. Don't just repeat what is on their website or brochures. Show that you know something about the specific industry and the company's role in the industry. Talk about their competitors or their marketing strategies that you are familiar with. Talk about the company culture or values, what is it known for and why you are a good fit.
This shows that you took the time to learn about the company and that the job opportunity is important to you.
For more on this topic, be sure to review the lesson on How to Prepare for a Job Interview in English.
Question 7: Goals and Problem-Solving
Example Questions
"Where do you see yourself in 5 years?"
"What are your career goals?" 
"What would you do in your first 3-4 months here?"
"What would your first 30 days look like in this job?"
The focus here is how you set goals, how do you achieve goals and how do you solve problems. An interviewer wants someone who is ambitious and will get the job done.
The first days and months in any new job will require learning, focus, getting to know your colleagues and learning to solve new problems in the company. Highlight how you have done this successfully in the past and how you plan to do this in your next position.
Question 8: Motivation
Example Questions
"What is most important to you in your current position?"
"What is most important to you in a new position?"
"What is most important to you in a career?"
"What are you looking for in a company?"
Again the focus is on goals but also your motivations. Think about why you want this job. What is your motivation to be successful in this position? Will this job really help you accomplish your career goals? Is this job (or is the company) really a good fit for you? It is best to be honest with yourself and in your answer.
Question 9: Job-Specific Details
Example Questions
"What salary range were you looking for?"
"Would you be willing to relocate?"
"Would you be willing/able to travel often?"
"What is your availability?"
"How would your ideal work day look?"
This is a chance to talk about the requirements for and offers of the position. The hardest question is often about salary. You don't want to offer a number that is too low or too high. It is best to do some research on the common salary for that position and for someone with your qualifications.
GlassDoor.com is a great resource for researching salary standards.
Question 10: Closing Questions
Example Questions
"Do you have any questions for me?"
"Are there any questions you'd like to ask?"
"Is there anything you wish I had asked about but didn't?" (This is my favorite question as an interviewer!)
Now it is your turn to ask some questions. And you definitely should. These questions should be related to the job, company culture, expectations, etc. (not the benefits package, salary offer, vacation time, etc.)
Great example questions include:
Who do you think has done a great job in this position and why?
(Similar) How would you describe an ideal candidate for this position or this company?
What is your definition of success?
Where do you see this company going in the next 5 years and what is needed to get it there?
Now, that you've reviewed the 10 most common job interview questions in English, I'd love to hear from you!
I'd love to know about your experiences with interviews in English. Have you ever had an interview in English? Take a look at these questions below and leave your comments in the box below.
1.     What was your previous interview in English like? Was it successful? Why or why not?
2.     How would you prepare for an English language interview? Or what would you recommend to someone else?
3.     What questions are most common in your culture/language for the interview process?
I look forward to hearing from you!
Annemarie
Say What <em><strong> You Want</strong></em> in English
Download my free training on how to build the courage and confidence you need to say what you want in English.
You'll also get my Confident English lessons delivered by email every Wednesday and occasional information about available courses. You can unsubscribe any time.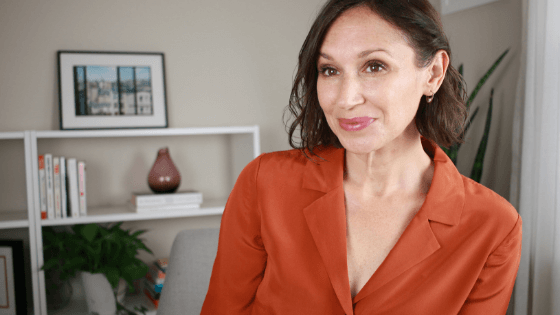 Have you ever felt shocked when a colleague or friend says something like, "Wow, you look terrible!" or "That's not a great haircut on you." Here's what to say when someone is rude in English.
Did you know that being assertive can help you manage stress and negative emotions, deal with uncomfortable situations, and express yourself more effectively? Plus you'll sound more confident. Get 5 strategies to help you be assertive in English.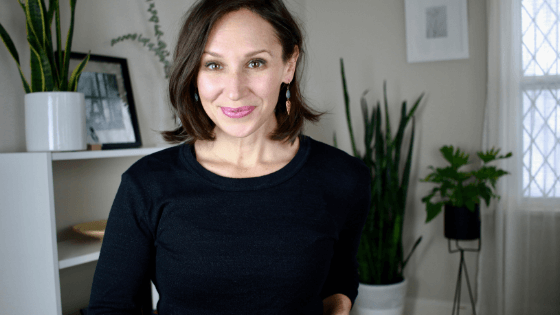 Small talk in English might seem unnecessary but the truth is we use it for a reason. Get my favorite questions & tips for successful small talk in English.