Popular TV Shows, Writing Essays, and Fluency Tips
For the final Confident English lesson of 2017, I want to share something completely different.
As you know, every Wednesday, I share a lesson with you. With each lesson, I focus on one specific topic. We explore it, discuss it, and expand on it so you can advance your English know-how. And become more confident in the English you use.
But this week I want to share a different kind of lesson with you. This lesson is unprepared, more informal. It's a combination of Facebook Live moments.
It's just me, talking to you like we're in a room together. And sometimes – warning – my language is much more relaxed. I may even use bad words from time to time, so use headphones if children are in the room.
Every Friday, I go live on Facebook for an Ask Me Anything session. My students share questions they have about pronunciation, grammar, synonyms, confusing words, phrasal verbs, funny expressions, what life in America is like, how I celebrate the holidays and so much more.
And you might have some of those same questions!
So today I want to share a few of those fun moments with you. In today's special Ask Me Anything mix, I share with you my answers to:
How to write an essay in English

How to pronounce the number 1,500 (there are two ways to say it!)

What does it mean to, "Get your sh*t together?" (Heard on the popular Hulu TV Show The Handmaid's Tale)

My tips and tricks for fluency. What did I do to become fluent in French and how can they help you in English.
Ask Me Anything with Speak Confident English December 2017.
As I said, today's lesson is different from usual and I'd love to know what you think!
You can tell me – directly in the comments – if you enjoyed today's lesson. If you did, I'd love to share more of these more relaxed live episodes with you.
And of course, if you have a question you'd like me to answer, you can share that question below.
As always, I do love hearing from you and now that you've watched the video, review my questions below and share with me in the comments:
What is one thing you learned from today's Ask Me Anything video?

Have you ever had a moment when you heard something on TV, a podcast, or a lyric and a song and you thought, "What does that mean???" Feel free to ask your questions and I just might answer them in a future live session!
Leave your comments and questions below.
~ Annemarie
Say What <em><strong> You Want</strong></em> in English
Download my free training on how to build the courage and confidence you need to say what you want in English.
You'll also get my Confident English lessons delivered by email every Wednesday and occasional information about available courses. You can unsubscribe any time.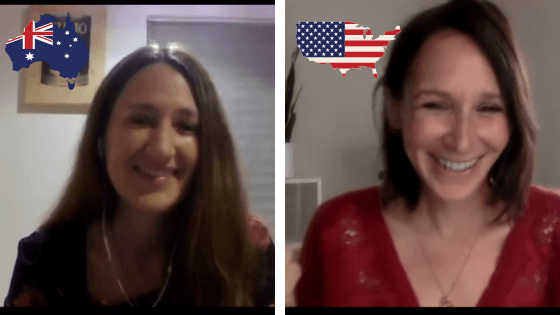 Join Kelly and I as we discuss how we make plans with friends with our Australian vs. American English. I have to be honest, some of what Kelly says really shocks me!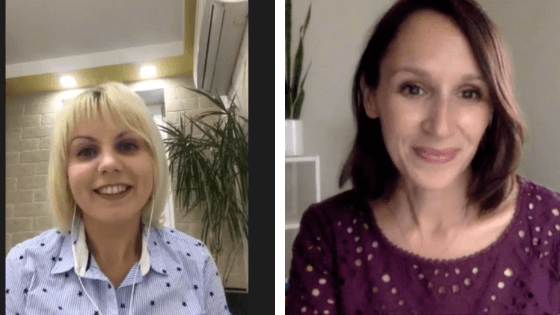 In Episode 10 of Confident English Spotlight, I talk with Iryna about how English fluency changed her life and made her more confident in her daily life.
Living in the U.S. or Australia? Traveling to Canada? Here's how to order coffee in English like a native and without any stress. Let's solve the simple problems in English.