Adventure Travel in English to Boost Your Vocabulary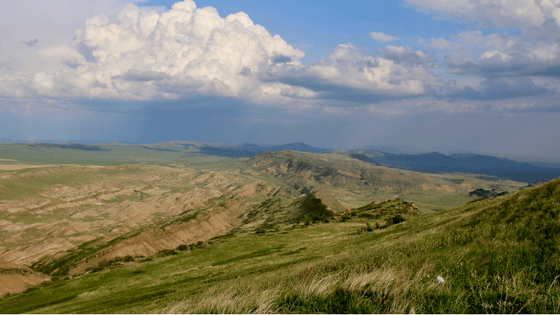 I'll be honest with you: I had a completely different lesson planned for you this week. And it was a good one! (But don't worry! You'll still get that lesson next week.)
However, at the last minute, I decided to change my plan for this week's Confident English lesson. Here's why:
This past week, I traveled to the Caucasus region. The trip was amazing and full of adventure. Plus, I got to meet one of my students face-to-face. It was like meeting a friend after a long time and I feel very lucky to have had the opportunity to meet her.
Also, last year I shared a lesson with you on common vocabulary we use for to Tell Travel Stories in English and it has been one of my most popular lessons. So, yesterday I thought, "I should do another travel story lesson!"
And that's exactly what I've done.
Today's lesson is full of common vocabulary, phrasal verbs, and idioms that we use for telling travel stories, including bad weather and even a car problem! 
Take a few minutes to read the story, review the expressions, and then check out my challenge for you.
An Adventure Travel Story with Advanced English Vocabulary
After checking in and going through security, we had some time to kill so we wandered around the airport and spent a little time reading. I have to say, one of the best things about traveling is all the extra time you have on the flight to read. I love any excuse to get lost in a book and if you want a good recommendation for a book in English, try The Nightingale by Kristin Hannah.
It took two flights for us to reach our final destination, with a 3-hour layover in-between. Thankfully, a cup of coffee and some excellent people watching made the layover go quickly. It was an intersection of east meets west; Europe meets Asia. A wild mix of languages, cultural dress, hairstyles, and fashion statements.
After our final landing, we took public transport into the city, checked into the hotel and hurried to explore the city by foot. We were in a region of the world that was completely new to us: with every step the sights, sounds, and smells were unfamiliar and exciting.
After a couple days in the city visiting museums, important monuments, and enjoying the local cuisine, we headed off into the countryside. Our goal was to see as much of the country as possible in our short amount of time.
A highlight of the trip was our visit to a remote area of the country. We had to take an off-road vehicle for over an hour to reach an ancient monastery from the 6th century, which is still used today.
But, in the middle of our road trip, the car got a flat tire.
Even worse: we heard a loud clap of thunder followed immediately by lightning not so far in the distance, so we knew it would start raining soon – we were in a race against time to get the tire changed.
Luckily the car had all the necessary equipment: a jack, a wrench and a spare tire (which was thankfully in good condition). On the side of the road, we changed the tire and rushed to get back on the road just as the first rain drops started to fall.
When we finally reached the monastery, we hiked up to the top of a small mountain from where we could view a massive valley below and explore some of the caves in the monastery complex. It felt like living inside a history book. Then we watched the beginning of sunset before we started our way back down the mountain.
All in all, it was definitely a peak travel experience: a bit of adventure, a lot of beauty, and some new food discoveries all in one.
to check in
[phrasal verb]: to register your arrival at an airport for travel or at a hotel
time to kill
[idiom]: to have time to occupy yourself with an activity that will make time pass more quickly
flight
[noun]: a trip by or in an airplane
layover
[noun]: a stopover; the stop made in an airport between flights
people-watching
[noun]: casually watching other people as they pass by or move around you; an activity often used to kill time
a fashion statement
[noun]: clothes or style of dress that one wears to attract attention; clothes used to show other's the type of person one is
on/by foot
[idiom]: to go somewhere or travel by walking
local cuisine
[noun]: the style of cooking, recipes, or food that represents a local culture or tradition
to head off
[phrasal verb]: in this context, to head off means to start or to change direction
countryside
[noun]: a rural area of a country
highlight
[noun]: in this context, a highlight means an enjoyable or memorable events, experience, scene, etc.
remote
[adjective]: a remote area is a far away place; secluded or not near well-populated areas
off-road
[adjective]: built or designed to be used off of public roads, usually unpaved roads
monastery
[noun]: a place where a community of monks live
flat tire
[noun]: a tire that has lost all of its air
clap of thunder
[noun]: a very loud, sharp sound of thunder
race against time
[noun]: an attempt to do something in a short amount of time or to do something quickly; to hurry to beat a deadline
jack
[noun]: a portable tool to lift heavy objects off the ground (a jack is used to lift a car off the ground so one can change the wheel)
wrench
[noun]: a tool used to grip and turn (or twist) a nut, bolt, etc.
spare tire
[noun]: spare means extra; a spare tire is an extra tire
get back on
[phrasal verb]: in this context, it means to return to
hike
[verb]: to walk a long distance, particularly in rural areas for pleasure, military training, or exercise.
massive valley
massive [adjective]: large, vast, wide
valley [noun]: a long, narrow area that is surrounded by hills or mountains
peak travel experience
[idiom]: an optimal trip; a trip that meets or exceeds your expectations.
Now, what about you? What is your peak travel experience?
Review the vocabulary you've learned in this lesson and tell me your best travel story. Where did you go? Who were you with? How did you get there? What did you do and see?
I'd love to hear about it. Take a few minutes to try some new expressions in English. It's the best way to add new language to your active vocabulary!
I look forward to reading your story,
Annemarie
Get the Confidence to Say What You Want in English
Download my free training on how to build the courage and confidence you need to say what you want in English.
You'll also get my Confident English lessons delivered by email every Wednesday and occasional information about available courses. You can unsubscribe any time.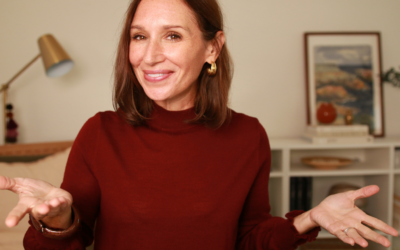 Trying to make a decision? When you discuss differences in English conversation, linking words of contrast help you to speak with clarity and with an easy-to-follow structure.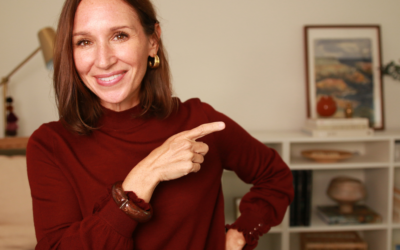 Use these linking words to quickly compare in English. Perfect for highlighting similarities between job offers, mobile phone plans, gym memberships, online courses, skin care products, and more.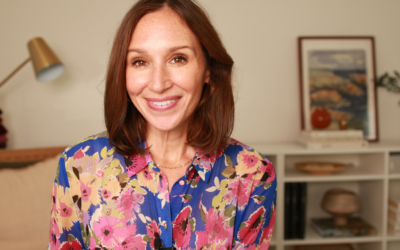 Emotional intelligence skills are the key to improved relationships, better communication, motivation, and more. Here's how to level up your skills and the vocabulary you need in English on this topic.