Tell Me About Yourself: How to Answer the Number One Job Interview Question
Job interviews make everyone nervous, no matter the language or the job.
But doing a job interview in English, your second language? I know that can be stressful and scary. You feel the pressure of performing well + the pressure of the interviewer evaluating your English skills.
Let's start with the number 1 question and – often – the most challenging question: "So, tell me about yourself."
What does this question really mean? What does the interviewer want to hear? What should or shouldn't you say?
There are several reasons the interviewer uses this question:
Start a conversation

Get a first impression of you

Evaluate who you are/what you have to offer

Quickly assess whether you might be a good fit for the job
Without a doubt, this is an important interview question. Because it is often the first question and it's your first chance to present yourself, you want to do this well.
The good news is: No matter how nervous you feel right now, you can answer this question with 100% confidence in English.
I know you want to express yourself freely in English. You want to sound intelligent, like the professional you are. You want to feel confident. Today's lesson will help you do that when you have to answer: Tell me about yourself.
You'll learn 3 essential dos and don'ts for answering this question + I have a free workbook you can download to help you prepare your perfect answer, step-by-step.
Everything you need to know about the number 1 job interview question.
Tip 1: Choose the Right Focus
Don't: Give your life story
Do: Focus on your experiences, accomplishments, and strengths that relate specifically to the job
The purpose of this question is to quickly get to know you and establish whether you might be a good fit for the job. The interviewer does not want to know where you were born or the story of your childhood.
To best answer this question, you want to focus on your career-related abilities, achievements, and goals that are connected to this particular job.
Bad example:
"Well I was born in New York but my family moved to Iowa when I was young. I always wanted to be an engineer but when I started university I realized I loved biology. Oh, that reminds me, during university I had this amazing travel abroad experience …"
Good example:
"I've been working in policy research for nearly 8 years. In my most recent position, I've become an expert on health care policy and how it impacts families with lower incomes. Just this past year I contributed significant research and policy advice to a presidential effort and we were successful …"
Tip 2: Stay Focused and Be Relevant
Don't: Repeat your resume word for word
Do: Give a quick overview of your greatest achievements/strengths
Your resume will likely provide a complete history of your work experience. And that is great. But in this question, the interviewer does not want to know about your first job 15 years ago. So in this first question of the interview (remember – there are many more questions coming next!) just focus on the highlights of your career and expertise.
Bad example:
"Well, as you can see from my resume, I started as a cashier for a clothing store 16 years ago. I did that for a couple years while I studied at university. Then I became a …"
Good example:
"I've spent the last 6 years sharpening my design skills at the largest and most innovative architecture firm in Chicago. I've developed a reputation for understanding what our clients want and staying right on budget.
Overall, I think my greatest strength is connecting to people. When our clients communicate their needs, I truly hear what they want and I work tirelessly to find the design solutions that will match their needs."
In the good example above, we immediately know the person's strengths and achievements: design skills, understanding clients, staying on budget, connecting to people, and dedication.
But in the bad example, the focus is on one job after another without any information related to strengths or skills needed for this new position.
"I know you want to express yourself freely in English. You want to sound intelligent, like the professional you are. You want to feel confident. Today's lesson will help you do that."
Tip 3: Be Ready to Answer
Don't: Speak for too long
Do: Have a precise, well-prepared and well-practiced answer
The interviewer uses the "Tell me about yourself" question to get a brief overview of who you are and what you have to offer to the company or the position. The key to that is sentence is the word brief. Most recruiting professionals recommend a 2-3 minute answer. No more. This isn't the time to share your life story. Instead, this is your time to highlight your awesome strengths and achievements.
The best way to prepare for this is:
Write your answer

Practice and time yourself

Edit and rewrite

Practice and time yourself again

Repeat this process until you are satisfied and ready for this question
Use the good and bad examples above + the FREE step-by-step workbook to help you create your best answer to this question.
Now it's time to practice and share your answer. 
Review this lesson and download the free workbook. Then share your answer in the comments section below. Or read what others have said for an example.
After you share, tell me: what continues to be your greatest challenge or worry about job interviews in English? I want to help you be as successful as possible.
I look forward to hearing from you in the comments!
~ Annemarie
Get the Confidence to Say What You Want in English
Download my free training on how to build the courage and confidence you need to say what you want in English.
You'll also get my Confident English lessons delivered by email every Wednesday and occasional information about available courses. You can unsubscribe any time.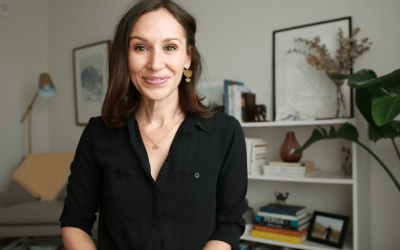 There are 2 reasons why the third conditional is useful in English conversation. Find out exactly what those are and how to use this form accurately.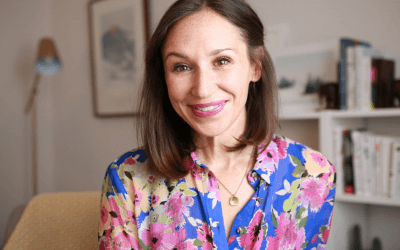 The key to engaging, fun conversations in English is effective conversation starters. Use these 10 conversation questions to have conversations with anyone in English.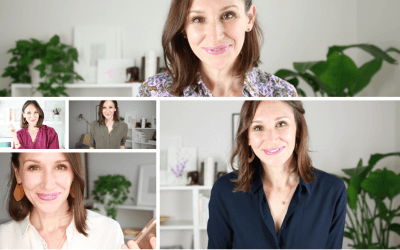 Better ways to ask "How are you", must-have telephone phrases, power words for job interviews, phrasal verbs for work and strategies for effective vocabulary learning — these are the top 5 Confident English lessons from 2020!