The Top 7 Lessons from Speak Confident English in 2016
The most popular lessons of 2016 all in one easy-to-find place!
Today is the LAST Confident English Wednesday of 2016 and I thought you might enjoy knowing about the Top 7 Lessons from Speak Confident English this year.
Of course, it's also common to reflect on the past year, so here are some 2016 highlights from Speak Confident English:
In just one year, so much is possible!
Let's get you ready for 2017 with the most popular lessons from 2016.
Review the lessons below to see if your favorite is on the list. Or maybe there is a lesson you missed but it will help you take another step forward in your English.
And then be sure to tell me what you want to learn in 2017. You can share with me in the comments.
The 7 Most Popular Lessons in 2016 from Speak Confident English
Bonus: My Two Favorite Lessons from 2016
Every lesson I write is special in some way because it answers the questions you have in English. But this year, here are two lessons I truly enjoyed creating for you.
English Conversation: 10 Questions to Start a Conversation with Anyone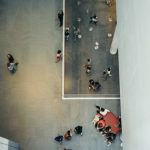 Do you always feel nervous about what to say in a conversation? Not sure what questions you can ask?
I wrote this lesson specifically for some of my students who wanted to know how to start a conversation: what are the right questions to ask? And what topics are okay? Use this list to help you get started.
Click here to go to the lesson.
How to Talk Naturally about Food & Cooking in English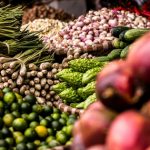 If you know me, then you know I love food and cooking. Most of my students do too.

I loved writing this lesson and helping you become more familiar with daily expressions and vocabulary we use for talking about food and cooking. Be sure to share your own story with me in the comments!
Click here to go to the lesson.
What Would You Like to Learn Most in 2017?
With every new year comes new goals, new hopes, new desires for the future.
Do your hopes for 2017 include improving your English fluency and confidence?
What do you want to learn the most this year?
What do you need the most help with?
Is there a questions you've always had about something in English?
I would love to provide you with the lessons that will help you be the most successful in English this year. Please share with me your ideas, suggestions, or questions. You can share in the comments section below.
I look forward to helping you in 2017!
~ Annemarie
P.S. Did your favorite Confident English lesson make this list? If not, share your favorite in the comments below! It might help someone else.
🙂
Get Confident English Every Week
Join me for every Wednesday for Confident English lessons and get instant access to my free resource library!