FLUENCY SCHOOL SUCCESS STORIES
This is what's possible for you.
Celebrating Our 10th Fluency School Course — Part 1
We asked some of our former students to describe Fluency School in 3 words and share what life is like after Fluency School. 
Celebrating Our 10th Fluency School Course — Part 2
We asked some of our former students to describe Fluency School in 3 words and share what life is like after Fluency School.
Fluency School Success Stories
Fluency School has helped students from 73 countries. Will you be next?
Listen to interviews and read reviews from our Fluency School graduates and find out what's possible for you.
Aide, Graduate Student, Ecuador (Living in U.S.)
"I was so shy and quiet when conversations were happening around me. I was insecure, I didn't feel like I could say a sentence. Even though I knew how to say it, I was so nervous. I've taken so many classes and they helped me to a point but I was feeling like I was stuck there… and that's how I found Fluency School."
Iryna, Child Psychiatrist & Researcher, Ukraine
"I want to say that we are living only once and everyone wants to be successful. I have only one question: when exactly do you want to be successful? What are you waiting for? So don't limit yourself and do the best present to yourself—the Fluency School course. You won't regret it."
Bayan, Stay-at-Home Mom, Jordan (Living in Saudi Arabia)
"I tried to speak as little as I can, I used to prepare what I want to say, I wrote down my thoughts… luckily I found Fluency School. It gave me my confidence back."
Maisa, Doctor, Brazil
"I was afraid to talk to others, make mistakes, and no one understands me… [Fluency School] helped me build my confidence. Not only in English but for life."
Ana, Executive Assistant, Spain
"After Fluency School I felt confident because now I don't feel insecure anywhere. It's not that I'm perfect but now I know what to do when I get stuck. I don't feel nervous because I have the tools. I know how to get unstuck. When you know that, you feel really powerful."
Zhuo, MBA Student, China (Living in Ireland)
"The biggest change is I feel more confident.It helped me to feel brave enough to talk. I feel less quiet and more active."
"To be honest, I didn't expect Fluency School would make me improve my English so much. I ABSOLUTELY LOVE FLUENCY SCHOOL.
I was looking for more English classes because mine are not enough and I was not improving my English as I would like to.
I found Fluency school on Facebook, so I looked at everything about it and the videos on the website made me join because they speak about their amazing experience, so my words were: why not?"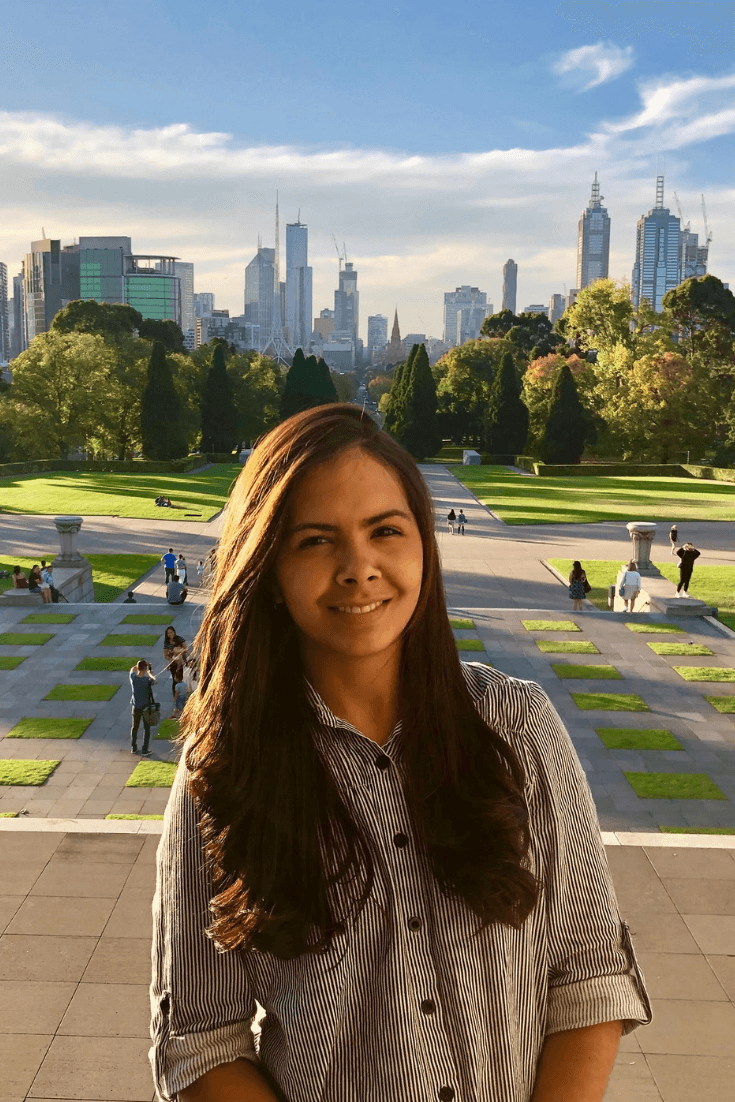 Yulia, IT Specialist, Russia (Living in New Zealand)
"When I read about your course, I felt this is mine, this is what I really need. I felt like I came to an English hospital and you were my doctor."
Monica, Marketing Strategist, Colombia (Living in U.S.)
"I'm a shy person, but I'm more shy when I'm speaking English — was shy. But I got the confidence to speak at my level. Right now, I have the tools to not be stuck. I feel confident with me."
Zulma, Nurse, Colombia (Living in U.S.)
"Fluency School was like finding the key to the treasure, something I was looking for."
Usasri, Consulate Officer, Thailand (Living in U.S.)
"The first thing that I found is I gained a lot of confidence when speaking English with native speakers…. I like the way and method that you teach in the school. It really helps us gain confidence naturally."
Marisol, Spain (Living in Germany)
"I joined Fluency School because I have to communicate very precisely with my colleagues and express my idea. I need to be fluent. And I thought this school would help me to improve my English.
There are many changes that I've noticed. I'm very impressed by them because I've noticed that I feel much more confident when I'm speaking English."
Lorencija, from Lithuania (Living in U.S.)
"One day after Fluency School, we had dinner with our friends. I was just so fluently going into that conversation and expressed myself. I had my opinions. It was a beautiful evening with our friends.
And then my husband said, "Something happened. I don't think you are a shy person like you said." You feel more confident when your husband tells you that."
It is the best course ever!
"Before joining Fluency Course I was afraid that 1 month was not enough to make progress but after finishing the course I realized that it is not about the time but the right technique is what really matters!
Before Fluency School I could not talk with a stranger in English but after, I am getting involved in the community where I live.
I am so glad to have taken the Fluency course because it helped me to become confident when I speak.
Everything was amazing but for me, the best part was the feedback, it was so useful and accurate. I cannot express in words how grateful I am!"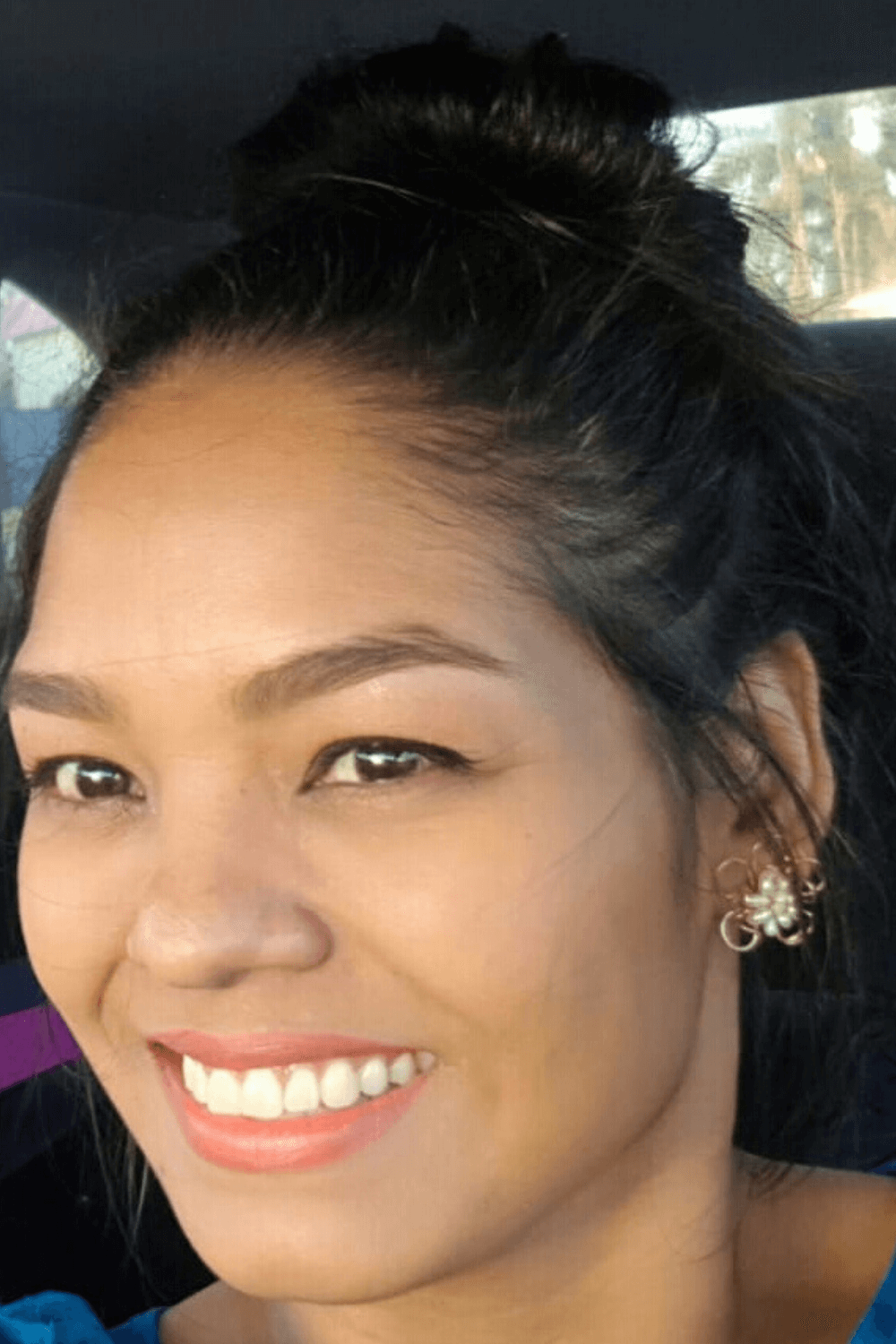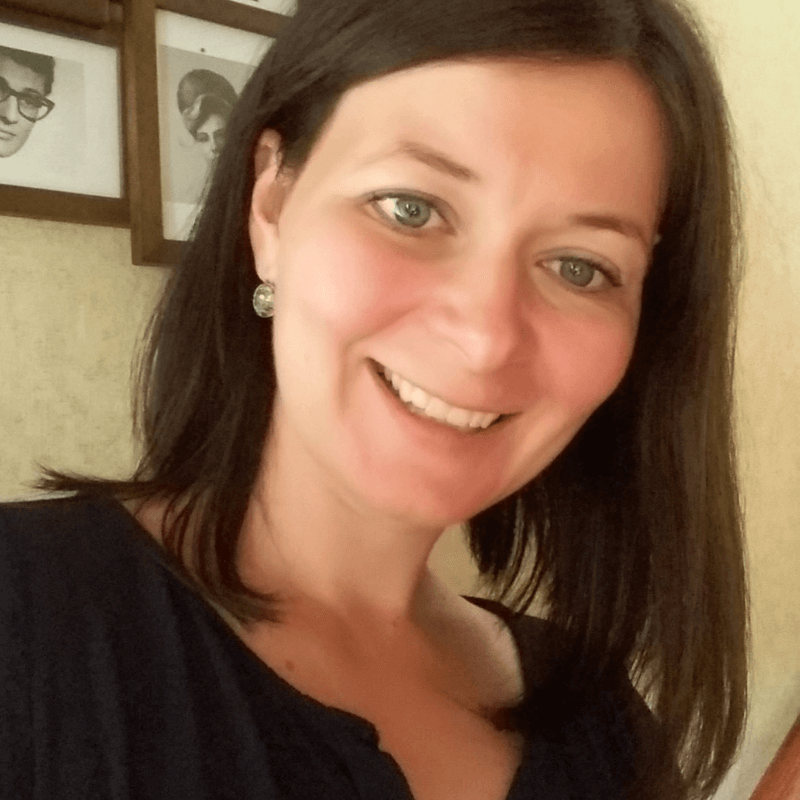 "Before Fluency School, I was afraid to say any word, I was afraid to open mouth, I was afraid to make mistakes. I was shy and I stand in the corner of the room just to avoid any questions or conversations.
I wanted to enjoy my life, to become stronger and confident then speaking English. To join Fluency School was the best my best decision. I am still afraid a little bit, but now I am not afraid to speak, I learn some strategies, and I know that I can do it small step by step.
After Fluency School, I participated in the meeting, made presentations and talked with others."
"I've studied for 4 years by using other online courses. But I don't feel the progress and that's why I understood that I need to change something to boost my knowledge.
And other students reviews and description of the Fluency School made me felt that this will be the right choice for me.
In the Fluency School I've learnt so many strategies and tools that none of my previous courses offered to use.
Before the Fluency School one thought about public presentation in English made me to feel very stressful, but now I'm 100% sure that I can do it, because I have so many tools that can help me."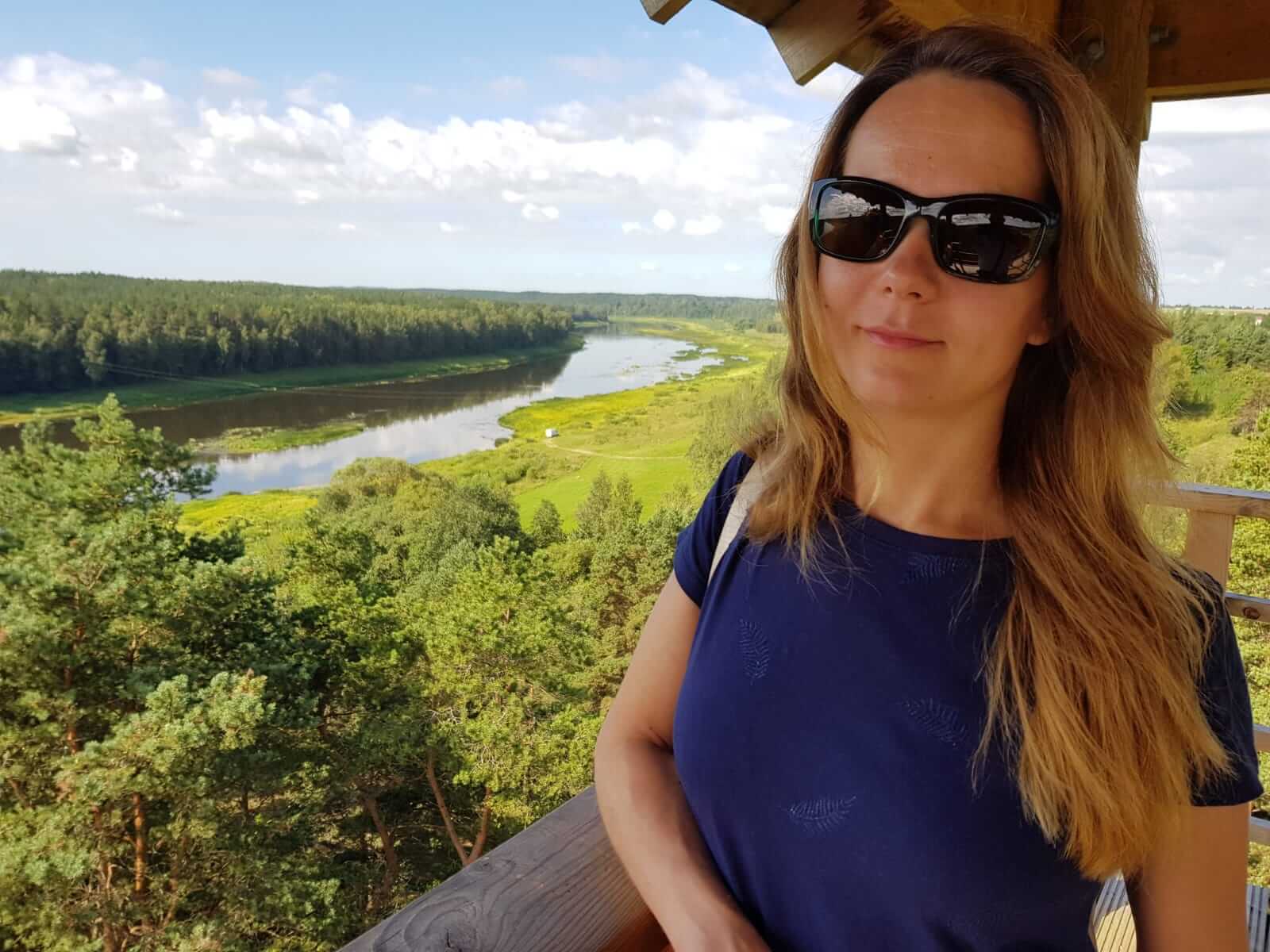 Yumi, Japan (Living in France)
"Before Fluency School, it was sometimes terrible. It was painful. Every time I had to speak English, I felt all kinds of physiological phenomena such as sweating, pounding of my heart, my face became hot, my hands were shaking. It was not comfortable at all.
But I've succeeded to build my identity in English. Because of Fluency School, I created my personality in English… I get used to me speaking English. I changed completely myself."
Jenny, Accountant, Ecuador (Living in U.S.)
"You will never feel regret about this because when you want something, you have to do an investment in yourself. And this course is a very good step… you will feel more fluent and when you talk, you will feel that investment you did was the best."
Emilia, PhD Researcher, Brazil (Living in U.S.)
"I was feeling stuck in English. I couldn't start a conversation without feeling fear… and then I found your website. I was so happy that I found it. And I didn't have doubts that I should do the course."
Zully, Nutritionist, Ecuador 
"Before Fluency School, I didn't have the practice to talk. I was so nervous to talk with anyone. But in Fluency School, you will learn many things and you will have the opportunity to talk with confidence and fluency."
Inna, Yoga Teacher, Ukraine (Living in U.S.) 
"Just do it. You will see it's worth your time, it's worth your money, and this one month – I'm sure absolutely – will change your life and your English. You will be confident. You will be satisfied with yourself. Just do it."
Dania, Business Professional, Dominican Republic (Living in U.S.) 
"I knew there was something missing, I knew there was something I needed to improve but I didn't know what or how. And then I had fears. I was embarrassed to talk. My confidence was so weak… after Fluency School, it's like, the switch went on."
I felt more free in expressing myself.
I was worried about my English level because I know that I have some issues with activating vocabulary and grammar but I understood very quickly that I can feel safe in the community, everyone has his own challenges, we are all here for different learning processes and the support is fantastic.
Other noticed changes are my confidence to speak in English. As I had a client over recently, I felt more free in expressing myself and had no fears about speaking. I'm now able to tap into vocabulary with the help of technics we learned. These are tremendous steps forward.
I think that you are doing a tremendous job. You gave all of us enough time to speak, personal feedback, reply on personal questions and most importantly you activate feeling confident.
Wilma, Germany
"I noticed many things because in the beginning I was very nervous and I was not comfortable in Fluency School but as time passed I found out that it was very valuable as I could speak and create different thoughts and ideas to share with other people.
I was surprised with the questions, how I could use them to challenge myself and to make enormous advancement. I have been working a lot to achieve success on the TOEFL exam, so I am thankful for Annemarie because she gave this wonderful chance to advance forward."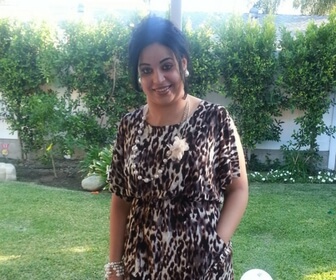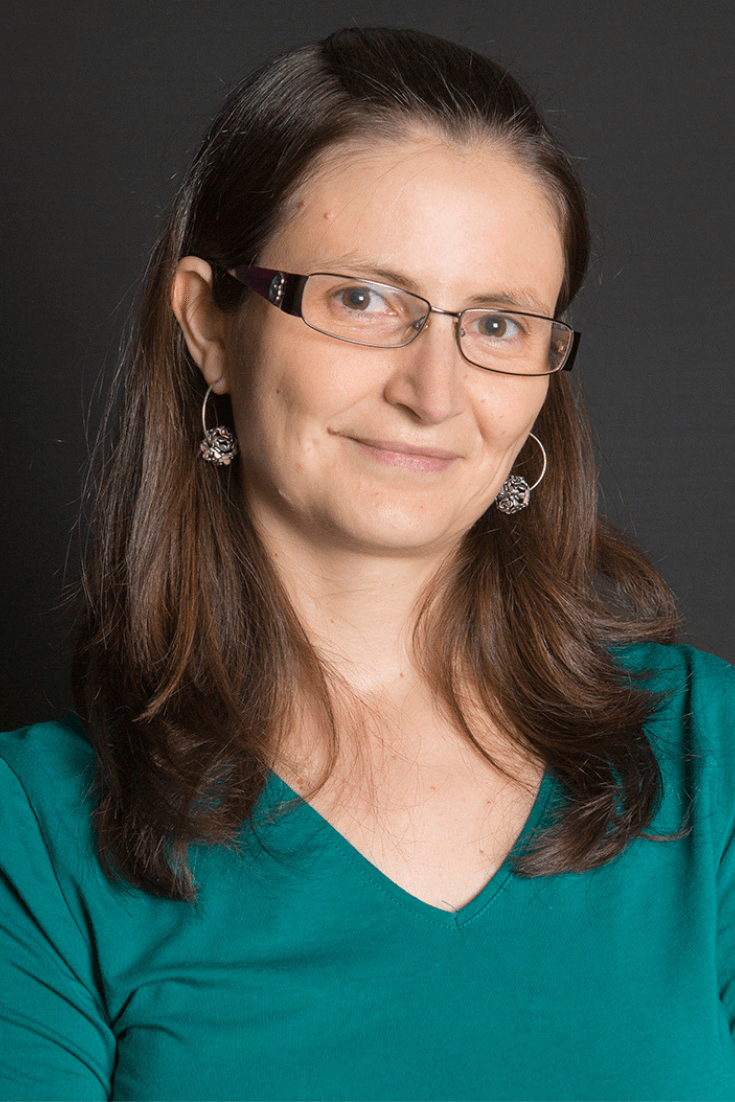 It's amazing the improvement I've made in my confidence speaking English.
"I was afraid of joining Fluency School because of the challenges… I didn't know whether I was prepared of going out of my comfort zone or not.
I was totally wrong thinking that perhaps the course didn't work for me. It's amazing the improvement I've made in my confidence speaking English. Now I feel much more comfortable.
I was surprised that I was able to accomplish all the challenges of the course. I realized Fluency School was working for me when I realized that in each speaking task I felt less nervous, and I also when I realized each time I had more tools and strategies to speak in English."
"Before Fluency School, I was constantly worry about my weak vocabulary and having some meaningful conversation. I was stuck with my English. I knew I have to do something.
The decision to join Fluency school was one of the best decision I've made in my life. The support and positiveness inspire me to learn more, the techniques for studying are very helpful.
It made me feel more confident and courageous in any conversation I do."
"My level of confidence has increased. I started controlling my speech, I can share my thoughts without fear.
I think it's a unique course. It really helps to speak clearly and feel less stress when you talk in the second language." Aksana, Belarus (Living in the U.S.)
My confidence definitely increased.
"The biggest challenge for me was to overpass the fear to speak, to make mistakes and the fear people can not understand what I was saying. It was awful feeling fear and insecurity. It made me take myself apart from others.
In Fluency School I was surprised about the strategies to be a better speaker, these strategies are not just useful for being fluent in English, furthermore, these strategies can be applied to any foreign language and to your native language!
My confidence definitely increased. In fact, I was with some American friends yesterday, and one month ago I would have been avoiding holding a long conversation with them, but suddenly, I found myself having a very confident conversation about my professional background when they asked me about that."
Elizabeth, Bolivia
(Living in U.S.)
"This school is awesome, it's very intense but you will feel different after one month. I definitely recommend this school for everyone who wants to get more confidence in speaking the English language.
I was surprised about the methods that you used. I realized that this school is working for me after first lesson. I noticed that I have increased my confidence and also my English is much better after only one month."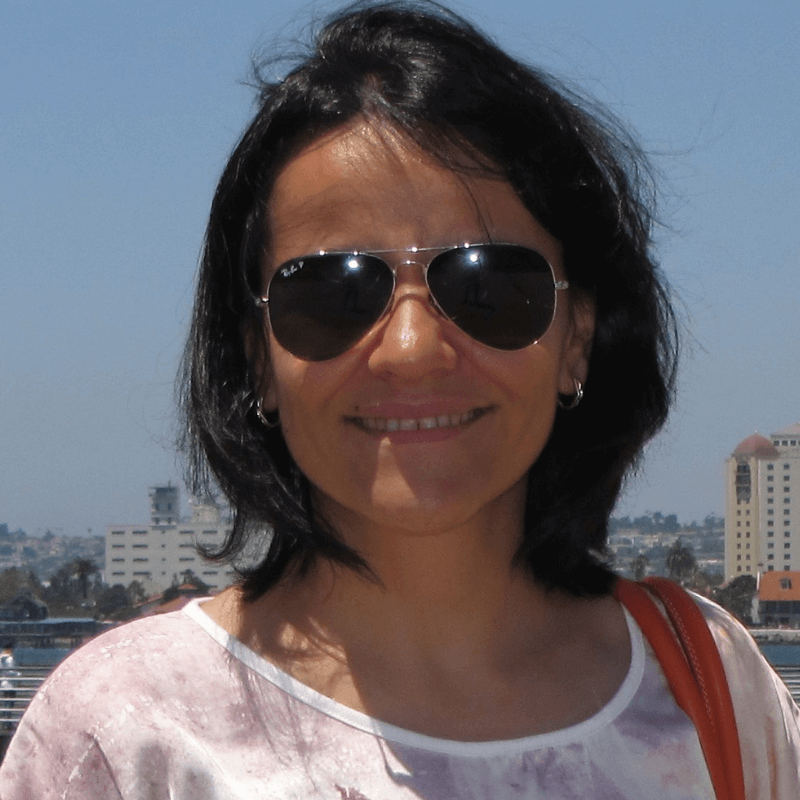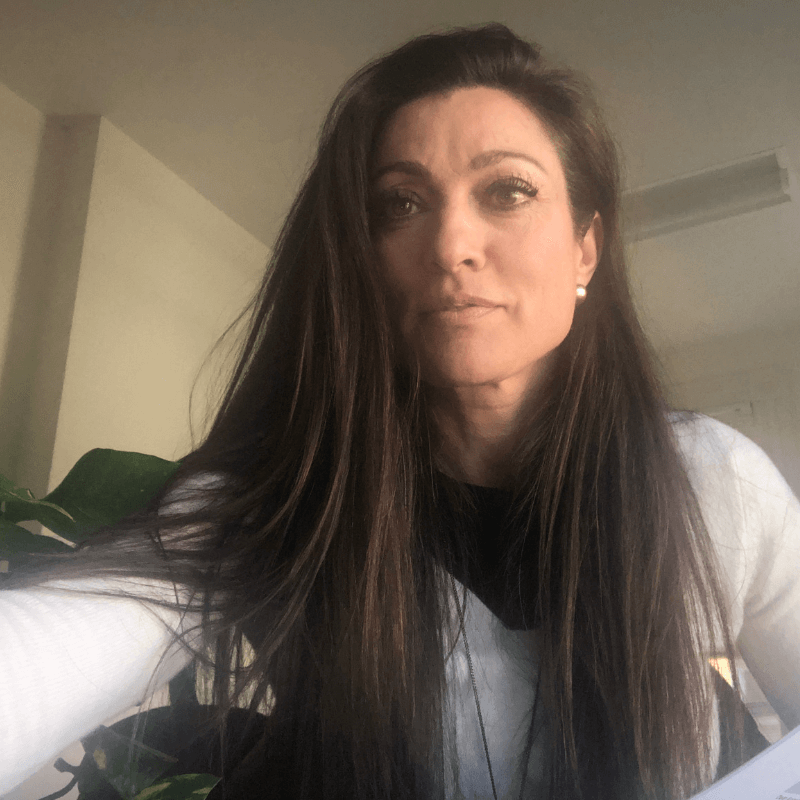 "Before Fluency School, I felt very frustrated, and I thought that my time in Boston wasn't improving my English skills. And my problem with other courses was that I couldn't see the difference between before and after.
With Fluency School I have new tools, new strategies and this is very stimulating to keep going. I'm sure I can do it, and I feel better in relation to the achievements reached."
Denise, Nursing Assistant, Ecuador (Living in U.S.) 
"I was too shy to go out and try to talk with people in English… I was trying so hard to find something to help me improve my English. Fluency School was the best decision I ever made. Fluency School gave me confidence. It really changed my life."
Daniela, Business Professional, Romanaia (Living in U.S.)
"After the first two or three lessons, I had a presentation at work and I felt confident.
When we are looking for something the universe will send it when we need."
Cida, Lawyer, Brazil (Living in U.S.) 
"I started the course because I was stuck and always afraid of everything. Because I believed my English wasn't good enough… I would say don't hesitate. Go for it. You won't regret it. Because joining Fluency School was worth every minute of my time. Don't hesitate. Do it."
Veronica, Business Professional, Mexico (Living in U.S.)
"It was something I really needed. It really helped me, like a mirror before me, it helped me know where I was and where I needed to be. I can continue building up my confidence."
"This course is exactly what I really want to learn. I feel more confident when speaking in English. Sometimes, I feel like I were a native speaker."
"After Fluency School I feel more confident in my abilities. It was a great way to refresh my English communication skills and to elaborate it with useful speaking skills."
"I've overcome my fears, especially without detailed preparation; I've learned to introduce myself in different styles; I've learned to notice and to avoid fillers (it's the point that needs improvement; I've received knowledge how to participate in long discussions on any theme or topic – wow!
I feel that my active vocabulary has activated and grown; thanks to feedback I've started to change my pronunciation and intonation." Iryna, Ukraine
"I totally loved your course!
It was the only course I got which provided a personal feedback and real techniques that work. I think became more confident in English, and I feel that I can communicate much more clearly. I've started to use your strategies and they help me to make the right choices in grammar.
And I think the most important is that I accepted my accent, stopped to feel shy."
(Yumi now lives in France.)
"I joined Fluency School because I absolutely needed to speak English confidently at work to keep my position and to progress my career.
The course is very well structured to give different tips to progress the English level to each trainee. Small classes were friendly. I loved it.
Now, I feel much more at ease to speak English. Speaking English itself is not problem anymore for me."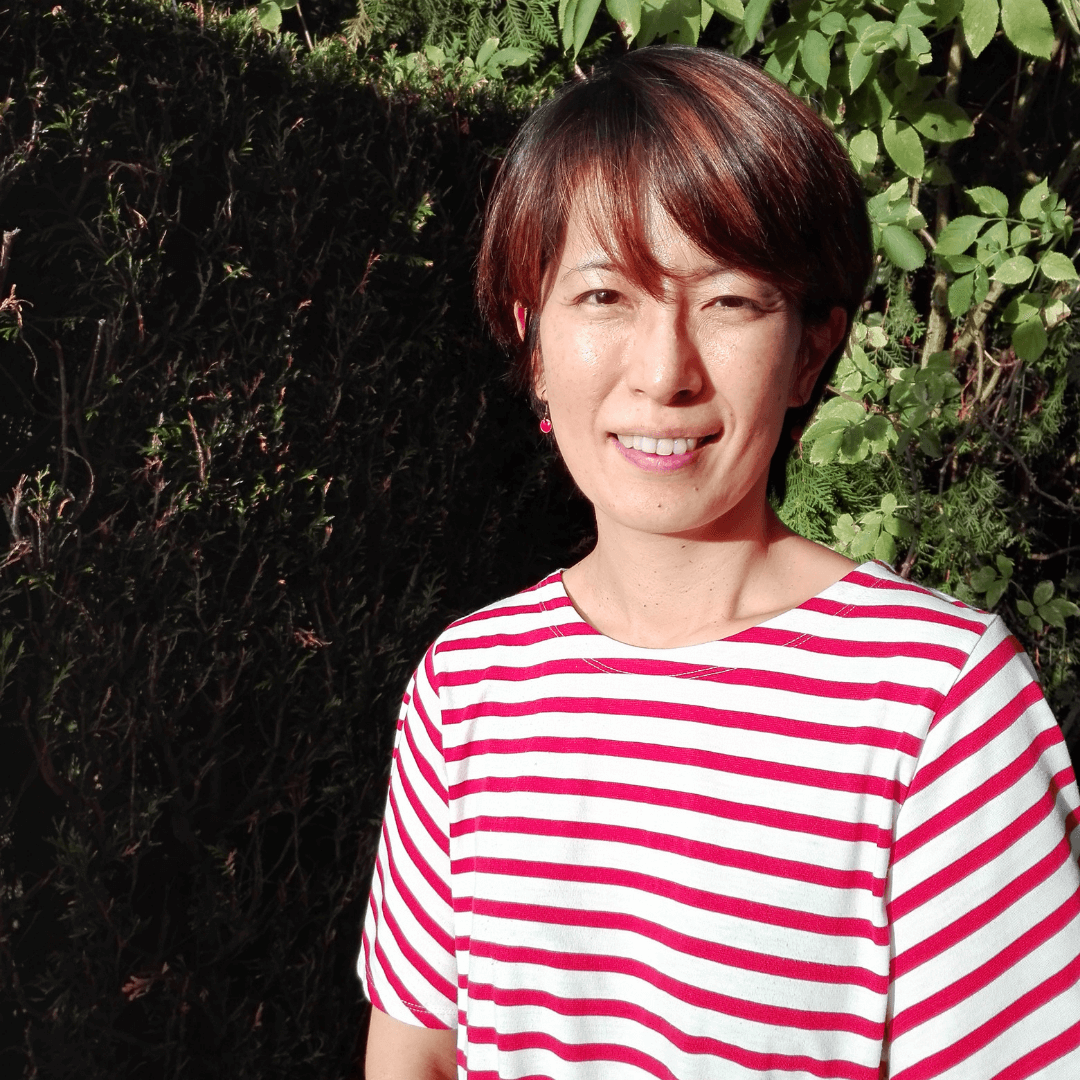 Laura, Software Developer, Spain 
"I thought my English wasn't good enough, I didn't want to make mistakes, I didn't know whether I was able to express my ideas or to understand other people. But after Fluency School, I know I can communicate in English with people."
Sanaa, Phlebotomist, Jordan (Living in the U.S.)
"When I was in the first class, the first online class, all my fear was gone. I saw many people like me. Many shy people."
Carolina, Life Coach, Colombia (Living in U.S.) 
"About Fluency School, I wasn't nervous. I didn't have hesitations, but I had expectations because it was something new. But, definitely, I can say it's the best course I could ever take."
Anna, Tax Lawyer, Ukraine (Living in Canada)
"I was nervous. I was somewhat hesitant because I haven't had previous experience of taking online classes and I was not sure how this will go. But I decided if I don't try, I will not know… the greatest benefit was I regained my confidence."
"Before Fluency School I thought that many things, like speaking through several minutes, take part in a discussion, are impossible for me.
But now I feel more comfortable with my English. I got motivation and the tools to improve my skills.
During the Fluency School course we were learning the most relevant things for us, such as: speaking about ourselves, be prepare for the most likely to happen situations.
In the previous  courses I was taught a lot of grammar, vocabulary but I couldn't apply them to my life, to my situation, and because of that I forgot a lot. Elzbieta, Poland
"Before Fluency School, the most difficult for me was always SPEAKING. I was unsure to talk.
Fluency School was a milestone in my life. I've studied English since I was a teenager, but the only method that really works is of Fluency School.
What really change was my fear to speak. I was always getting stuck and I didn't have confidence enough to talk to others, but after Fluency School everything is different.
Each week you gain ground and you learn techniques to improve your fluency. When you reach the end of the course and you realize how much progress do you made, you don't believe it. It's amazing." Nicolas, Brazil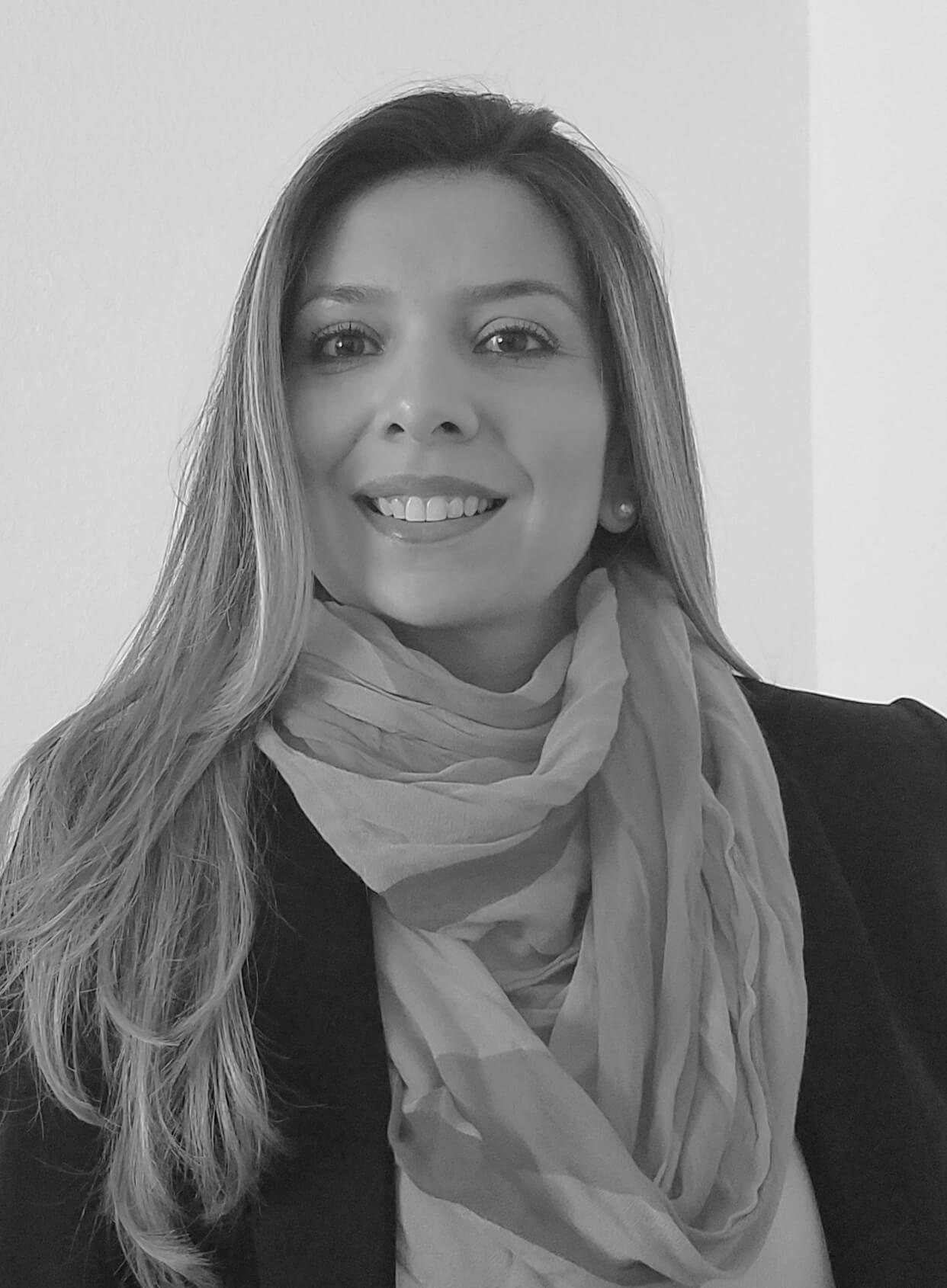 (Living in U.S.)
"There are two things that made me make the decision to join. First, the insights that the website had. I felt that this course was created for me. When I read if I felt nervous, if I feel stuck, etc., I was thinking this is for me. That is exactly what I was looking for for many years. Second, when I met Annemarie,  she has the feeling to make to feel others comfortable. She is very professional and kind. It gave me complete trust.
I feel that it is specialized for shy people, or maybe people that feel they are stuck. Annemarie has the tools to improve it. She has something different from other courses. I have had many courses on my life, I got certificates, I did Rosetta Stone, I got a personal professor, but she has something that helps you achieve to be unstuck. Something to give you a new opportunity to believe that you are able to speak in English. She knows exactly the common mistakes that the people make on English, and she knows how to improve it. For a professional environment or daily life this course in my opinion is the best!
Finally, I just want to say thank you to Annemarie. I think she can't imagine the change that she did in me. It's a kind of rehabilitation. Now, I want to speak English with my husband, I want to learn more vocabulary, I want more and more. And the most important thing, I'm thinking in English."
(Living in Canada)
"Before Fluency School I was nervous and always I translated what I wanted to say. I was afraid to ask questions if I didn't understand something.
But after Fluency School, I am enough brave to have conversation and more confident. In fact, I had a seminar yesterday and my teacher said, 'I was surprised about your speaking, your speaking  skills improved a lot.' I used  the strategies what I learned from Fluency School."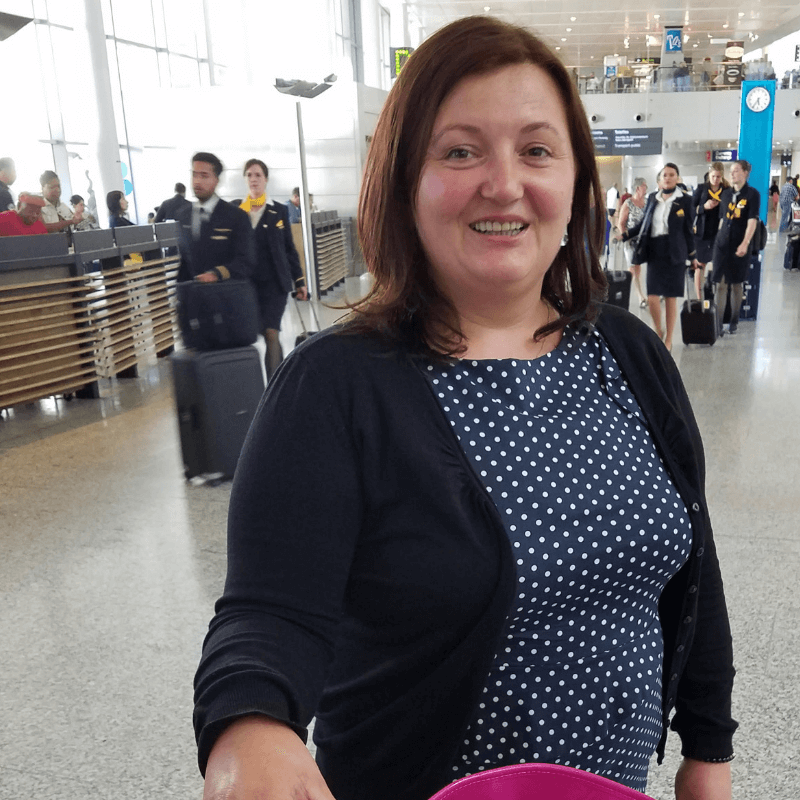 (Living in Saudi Arabia)
"Before I took Fluency School, I lacked the self-confidence to speak in English, I used to be so nervous and usually, I will get stuck repeating the same sentence over and over.
Well, I am happy to report that with your help I've become more confident and fluent."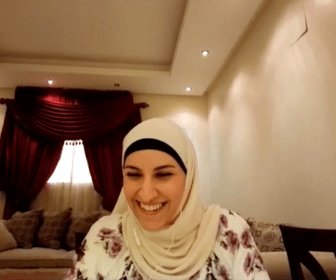 "The course material it was great and the small groups amazing. I definitely had progress building my confidence. I get a little bit less nervous now when speaking because I know the strategies.
The Fluency School team is just fabulous and I'm thankful I have you right now in my life." Maisa, Brazil
"Before Fluency School, I worried that I won't have time, but surprise, you did something, that forced me to have time for English. 🙂
Also, I wasn't sure about online courses is the most appropriate way for English, but you destroy this myth. Online is the most comfortable way because you only need to have the internet connection." Lina, Lithuania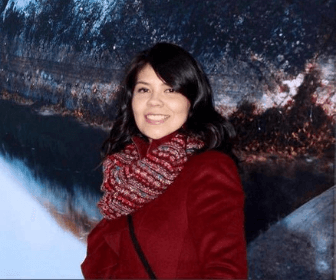 (Living in U.S.)
"I was worried that this course would be similar to a previous one I took and I didn't like but there was something in Annemarie's words that convinced me and I decided to join. After I joined I was really surprised, happy, excited, thankful and feeling blessed that I finally found what I was looking for, a real course that helps me to overcome my fears and improve my English.
Fluency school is personalized for every student with feedback on everything that we do. Also, Fluency School helps to keep you motivated and continue with what we started.
The only thing I can say is I'm really happy, satisfied and thankful with Fluency School. Now I'm not worried to open my mouth to express my ideas because I know that I'm prepared for this. I don't want to stop."
Lina, Project Manager, Lithuania
"I saw the name Fluency School. The name was my goal. I always wanted to speak fluently. And this name got my attention. I started look at what it is. The second thing is this course is I don't need to go anywhere. It's online. The name, the place, and the time, you targeted my requirements."
Dzmitry, Business Owner, Belarus 
"Just do it. Simple. Do it. I can only add it's not easy. You have to work hard. If you want to have the best results. But don't be afraid because you'll take satisfaction during the classes."
Tanya, Pilates Instructor, Ukraine (Living in the U.S.)
"The money that you put in this course — it will be worth it. All topics are very useful for daily life. I'm more sure in myself. I'm more confident. Even from the first lessons. It's very useful for daily life."
Maria, Laywer, Spain
"After this kind of course you will feel totally different, your relationship with the language will be totally different… My vision after the course is English is my friend, and before, it was my enemy."
"I feel really proud of myself because I gave my best and I feel like I had an amazing experience that I would love to repeat again.
I just wanted to say one last time, even when I sound repetitive, THANK YOU SO MUCH for your passion as a teacher. I can totally see that you enjoy your work and our achievements too.
You took the time to be part of my personal learning in the last 4 amazing weeks. I have never had a teacher like you who took my progress and my mistakes and actually gave me feedback and understood my needs and saw not only my mistakes but my progress."
Janneth, Mexico
"Before I started, I was like a deer in headlights when I was surrounded with fluent English people and clammed up. From the course, I noticed changes in my pronunciation and my fluency. I'm much more spontaneous now than before.
But I feel that this is just the first step of my work and I want to keep practicing. This is just the beginning of getting my confidence back!" Anne-Laure, France
"This is a great program for everybody who would like to advance the ability to speak fluently and confidently in English. 
The capstone of my expectation was to break through the inhibition of my brain… this month I pored over learning English. Part of the fun consists of an allure, what Annemarie has. This is a crucial effect. Annemarie, you grease the skids of speaking confidently in English. It was a joyous month for me."
(Living in New Zealand)
"Before Fluency School, I wanted to communicate with native speakers, but I couldn't do it confidently. I made a lot of grammatical errors when talking, in a lot of hurry, lost, confused.
But now my speech has become clearer, more measured, more correct. I enjoy speaking with natives."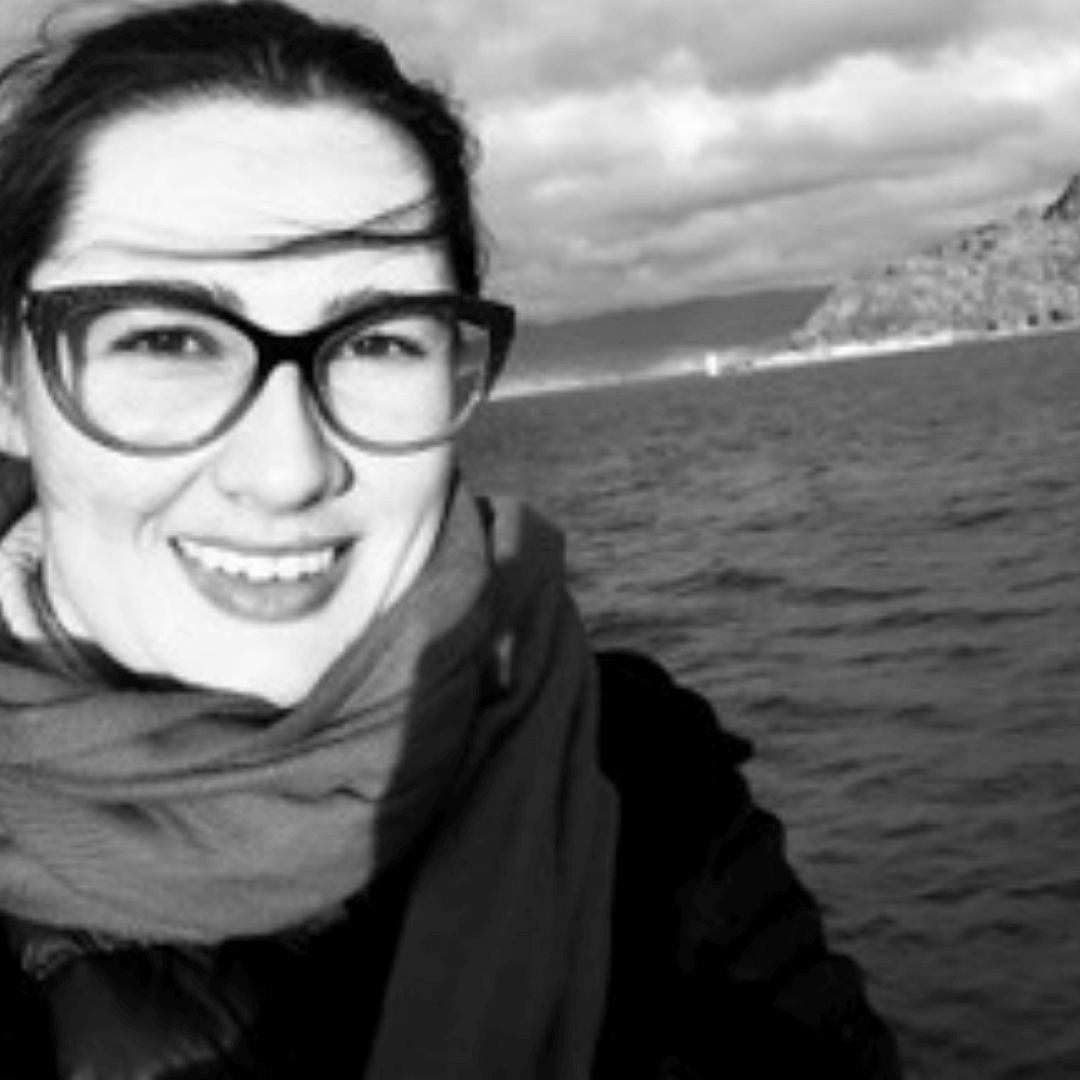 (Living in Canada)
"Before I started this course I felt stuck, nervous and shy. I was thinking how I could feel comfortable when I talked to those around me, not be nervous and be confident in myself.
Now, it's very different because I feel confident in myself, my vocabulary is improved and I am more comfortable talking in English with people around me. I would like to thank Anne Marie for the patience you had with me, your advice and encouragement."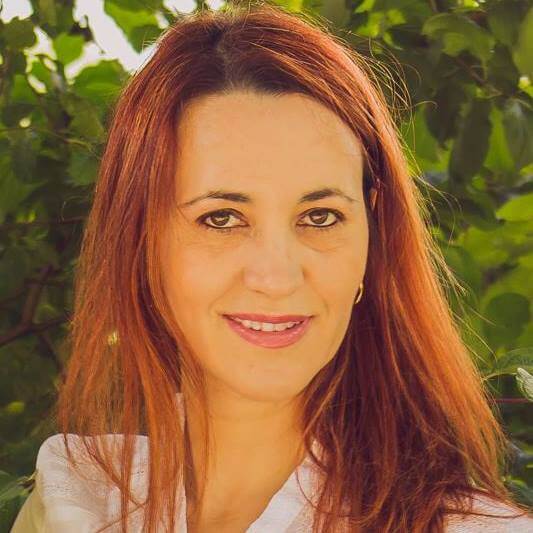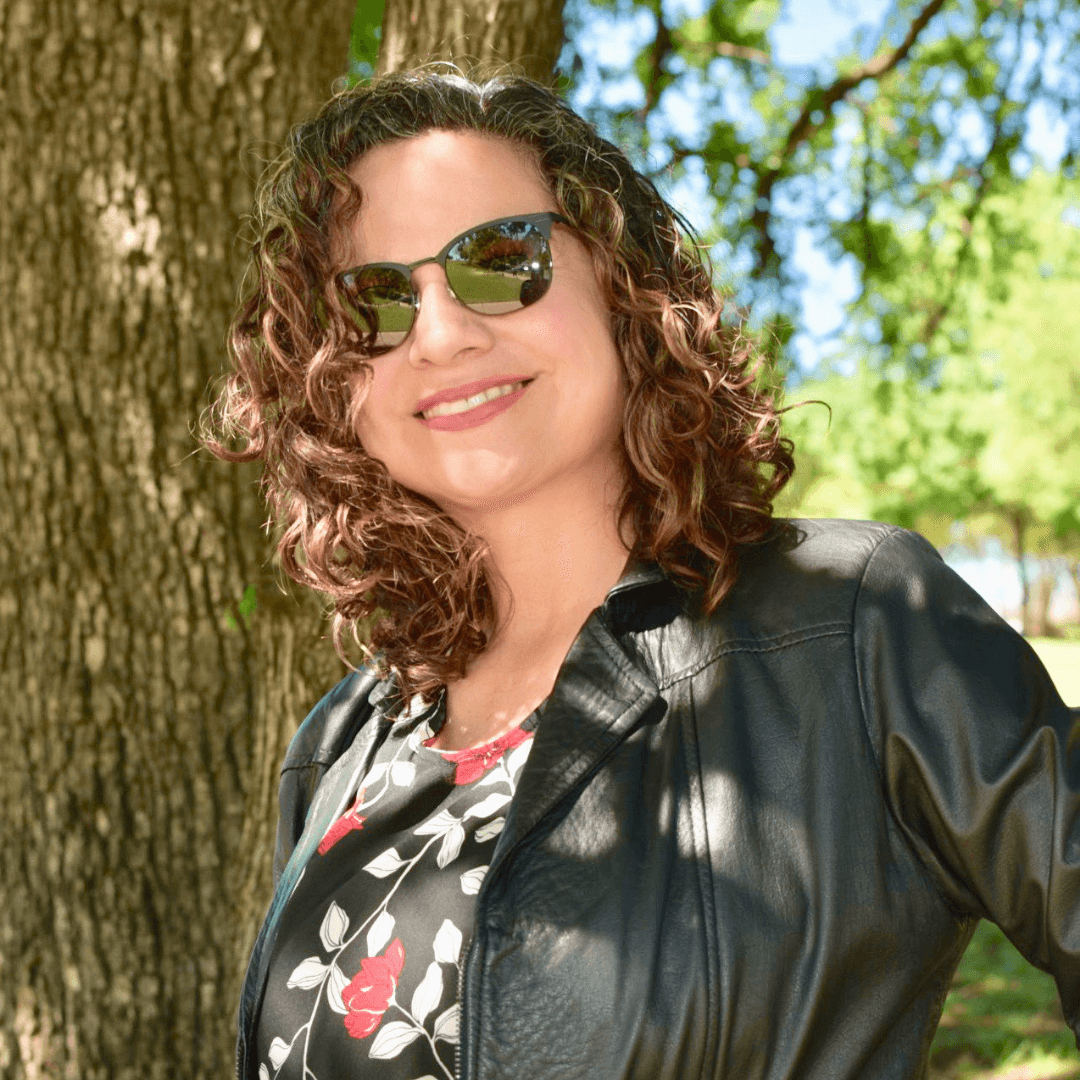 (Living in the United States)
"I had been trying to find a course like this for years. This course is exactly what people who have reached a certain level of knowledge need to move forward improving their English skills.
I have gained confidence speaking in English, because now I have valuable tools I obtained in the course and I understand I don't necessarily have to speak perfect English. However, I know I can improve my English skills.
Fluency School has been the best experience I've had learning English. Thank you so much for the opportunity to participate in this wonderful community."
"
I didn't believe I would be asked to make so much online action. I didn't expect so much interaction between me and other participants and teacher (In fact I think this interaction is the real reason of Fluency School's success). But now I am surprised in a very pleasant way about Fluency School!
As I wrote before it really increased my speaking ability. This month I made the greatest progress since I have started to learn the English language."
Dace, Latvia
"At the beginning, I was afraid of not following you but after our first short discussion I was relieved and I knew that this course is suitable for me. I'm glad that I joined this course, it was really helpful and I gained confidence, the more you practice the more you get.
I would like to say that it was an honor to be one of your students, you are a talented active teacher."
Shaimaa, Egypt
"I have had a great time, nice discussions and warm encouragement.
I strongly recommend this course to everyone who desires to experience a different and attractive way of teaching and learning. There is not any boredom in this Fluency School."
Elena, Lithuania
"Everyone who wants to become fluent in English should join this course because the technique that the teacher follows is perfect and flexible that's why I advise everyone to join this course."
Shaymaa, Iraq (Living in U.S.)
Gintare, Tourism Industry Expert, Lithuania
"It's much more than learning English and improving your skills. I'm sure there is no way to be disappointed and because Annemarie is so dedicated and because of her ability to understand each student, I think that each person can find his own path to English fluency."
Beatriz, Transportation Expert, Spain (Living in Peru) 
"I need English for my work…  I wasn't able to speak English in a meeting. I was afraid to speak up in English, to say something in English. So in Fluency School, I learned a lot of things. Currently, I still make mistakes speaking in English but I can speak in English. And I feel confident. And I feel can speak in English, that I can speak English in a meeting, that I can call a colleague."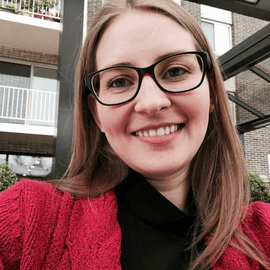 (Living in U.S.)
"In my opinion, Fluency School was amazing! It was different, creative and challenging! I learned so many things and more importantly, it kept me motivated during the course because you provide to us a variety of activities and I didn't get bored. I studied a lot, I did the activities I committed to the course and I think all was really important to me accomplish more confidence to speak.
I loved the feedback on every speaking task. It was so helpful because we talk a lot but we didn't know if the native speaker is understanding. The feedback helped me see what I need to improve. I also learned grammar, vocabulary, and got advice to speak more natural."
"In my opinion, Fluency School is a very efficient method of teaching/learning, because the course is very well designed, the teacher supports the students all the time and she is really good. She knows how difficult it is to move to another country and to have a second language and she has excellent skills in teaching. I really appreciate and learned a lot, especially because it was my first online course.
I've noticed many changes in my English. First of all, I'm more confident and consequently happier. Now I know I can express myself in English and not only the Speaking Tasks, but the feedbacks Annemarie gave me were very helpful for changing the way I see myself speaking English.
My ability to communicate in English is better and there are many differences before and after Fluency School, such as changing in the way I was dealing with the situation (I was passive) and now I've scheduled time to study every day, I'm changing my thought pattern and I'm more positive now that I understood that I can communicate in English.
Cida, Brazil (Living in U.S.)
"
I have very busy life, I did not have time during the work days … I thought it would not be very effective for me and I had fears that I would not be able to improve my speaking skills. Now, my feeling is very different. I am very happy with my decision and I feel that my speaking skills in English have changed and have progress. 
I had a very good (great) experience with this course. It is worth to take time and energy in this course. It works great. I became confident in English. I had support and encouragement from Annemarie, it is valuable. Also, it is very important that I met very interesting people from different countries."
"The main difference of the Fluency School from all the English courses I`ve been taking before – the mentor focuses on the students and their progress. This course is organized not only to help you advance and deepen your knowledge of the English language, but it also provides a wide range of different methods and tools useful in everyday life.
This course provides a very solid and stable foundation for continuing to escalate your ability to learn English. It nurtures fearlessness and courage to speak despite grammatical mistakes or a lack of vocabulary. At the same time, it gives you the necessary skills, effective techniques, and practical proficiency to avoid and correct mistakes in the future." Dinara, Uzbekistan (Living in Canada)
"Starting to think English is the most important skill I have got after joining to Fluency School. It's really useful to talk English every day.
I can use experiences I learned at Fluency School in my daily life."
Linh, Vietnam (Living in Canada)
Anne-Laure, UX Designer, France (Living in U.S.)
"Nothing is more important than be confident in English and this is the best way I found to be more confident."
Catalin, Entreprenuer, Romania (Living in Australia)
"Definitely don't postpone joining, don't think you're not ready for this. You are. You definitely are. You'll meet other colleagues with the same level of your English."
"It has been a surprise, I did not expect it would be like that, AMAZING.
I feel more confident. I take advantage of the different strategies I've learnt when I speak in English now. I feel that I've activated a lot of vocabulary and also I am able to listen to myself and detect my mistakes.
The big difference is the focus on speaking, I think that it makes the course so useful and gives total satisfaction to the student, you can feel your improvement at the end of the month. I would also highlight the personal feedback as one of the most important things that increase the quality of the course."
Beatriz, Spain
"This course gave me the tools which I can use to create a successful conversation and was based on practice, not on theory.
I have never found so multidimensional approach to speaking (life lessons, speaking tasks, meticulous feedback, and community support).
None of my previous teachers cares about keeping a positive mindset and motivation on a high level and was so embedded in teaching."
Anetta, Poland
"I was not sure if, with an online course, I could receive personal feedback and enough attention.
My main goal was to learn how to present myself in professional situations. I loved that each of us were able to adapt speaking tasks for ourselves so we had a chance to improve in our personal situations. Each time I couldn't wait for my personal feedback. It was so detailed and very encouraging.
I would do it again and again! I am so glad that I made this decision to participate and I am 100 % sure that each person at the end of this course can feel personal growth. It's not a simple English language course – but it's a possibility to meet the most wonderful teacher who will always support and encourage you. There are no proper words to describe the feelings during or at the end of the course. But I am sure that each student will discover so many things about themselves!"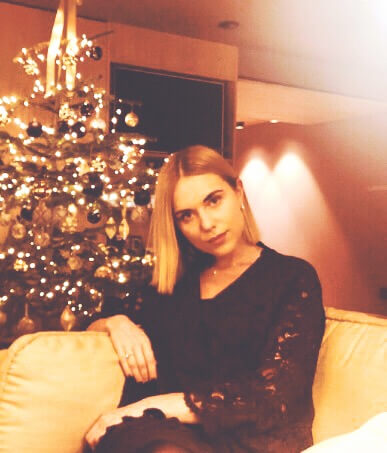 Tanya, Customer Happiness Specialist, Ukraine
"Fluency School definitely helped me because I had a great practice with speaking. Especially, I loved our small group discussions. They were awesome. To be honest, I want to participate again and again."
Ana, Lawyer, Republic of Georgia
"The one important thing which I took from Fluency School is I'm more confident in English. And also, I had a chance to understand people all over the world."
Fluency School was created by Annemarie, the founder of Speak Confident English, to help international women develop confidence and fluency in English. The course includes unique strategies specifically designed for shy, introverted students.
© 2015 – 2020 Copyright Speak Confident English