Personal Job Interview Coaching in English
Don't leave anything to chance.
Be relaxed, confident, and prepared to succeed in your next English job interview.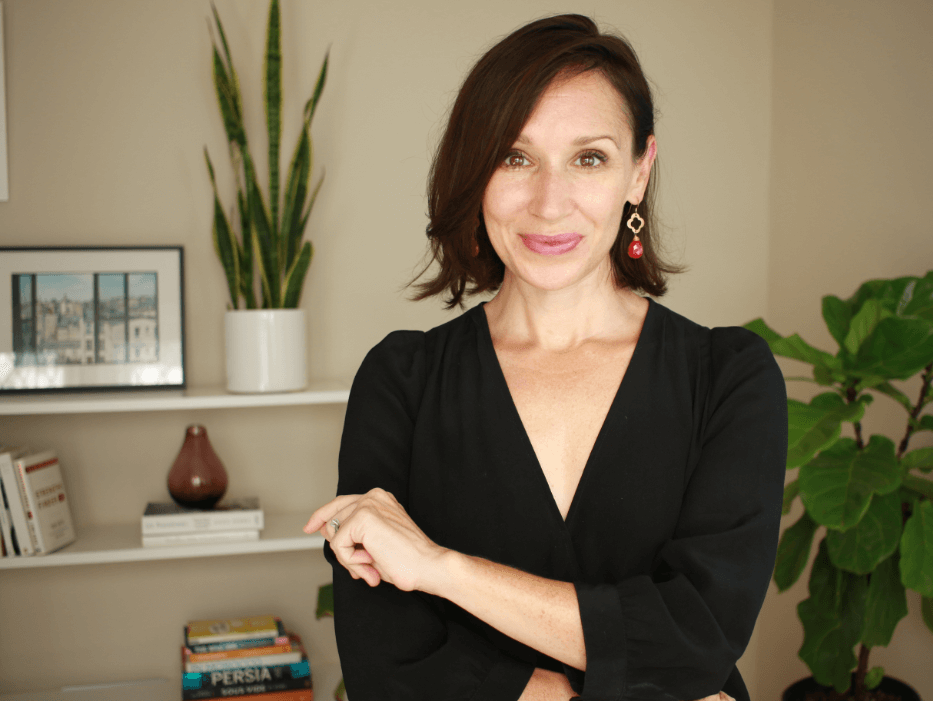 Personal Interview Practice
Two live interview practice sessions with in-depth feedback.
Complete Resume Review
Get a complete review and edit of your resume in English.
I felt truly confident for the big day.
The lessons about Job Interviews as well as the Job Interview Course were essential for my success! It helped me to prepare myself for the questions during and at the end of the interview and my oral presentation. After reading, studying and practicing I felt truly confident for the big day. During the interview and the other activities, I was relaxed and I knew if I performed as I had prepared, the position would be mine.
Your Job Interview Coaching Program
Go to your next English job interview fully relaxed, confident, and prepared. All you need is your professional experience and qualifications for the job.
You won't need to worry if your English is good enough. It is.
Get immediate access to my
Confident Job Interviews
course for the strategies and inside knowledge you need about job interview questions in English.
Value $199 Included with Registration
Get a full resume review and edit. Includes grammar, vocabulary, and punctuation edits plus keyword research.
Value $250 Included with Registration
Get two 45-minute mock interview practice sessions with me, plus immediate feedback on your interview skills, answers, body language, English use, and more.
Value $300 Included with Registration
Get recordings of our live interview practice and my feedback notes so you can review everything you need.
Included with Registration
Your Investment for a Confident Job Interview in English
The total value of the Personal Job Interview Coaching Program is $750 USD.
Your investment is $549 USD.
A life-changing experience, especially for shy people like me.
Thank you from the bottom of my heart for your help, support and guidance through such a challenging process.
I believe your courses are much more than learning English. It could really be a life-changing experience 🙂 Especially for shy people like me.
I am saying it not only because I achieved my goal of getting a job, but because I feel different as a person: more courageous, positive and definitely more confident. I think all the skills that you teach us are very important in everyday life.
<strong>01</strong> How do I access the Confident Job Interviews Course?
When you register for the Personal Job Interview Coaching program, you'll get immediate access to my Confident Job Interviews course. You'll receive an email with a link to the course. You'll use a username and password to access the course pages.
This is where you'll get in-depth strategies, inside know-how, and sample job interview answers. You'll learn how to be ready for any job interview question.
You'll also get access to my private Confident Job Interviews Community online.
<strong>02</strong> When can I do the interview practice with you?
You and I will arrange your two 45-minute interview practice sessions personally. We'll agree on a time and date that work for you.
These practice sessions will be mock interviews. In other words, we'll practice just like a real interview. I'll record the mock interviews and provide my in-depth feedback notes.
I recommend that you complete the Confident Job Interviews Course before scheduling your interview practice sessions.
<strong>03</strong> When will you edit my resume?
You can share your resume with me at any time. I'll provide one thorough review and edit to ensure your resume is ready to submit for the job position that you want.
Client Testimonials. As with any online program, your results with Confident Job Interviews may differ from these client testimonials. Your results will depend on many things, such as your effort, English level, personal qualities, knowledge, skills, and many other factors. Since these factors differ for each individual, we cannot guarantee your success, results, or ability to get the job that you want, nor are we responsible for your success or failure. Success in a job interview takes lots of time, effort, and dedication. We believe that we provide you with the right strategies to achieve what you want, and these students agree.