FLUENCY SCHOOL COURSE DETAILS
Ready to Unlock
Your Fluency?
Fluency School Autumn 2022 is October 10 – November 18, 2022. 
Continue reading for course details, including our live coaching schedule and a full overview of the course.
For a free preview and to get an invitation when we open registration, click the button below.
The Fluency School Course
Fluency School™️ is Annemarie's exclusive 6-week intensive online speaking course for shy non-native English speakers who want to speak with clarity and confidence.
Developing English fluency and confidence requires the right strategies combined with speaking practice and support, so you know exactly what you can do well, where you can improve, and how. Without guidance, becoming a confident speaker can feel impossible.
Fluency School jump-starts your English confidence and fluency skills, so you can stop wasting time, money, and energy on what doesn't work.
Since 2016, Fluency School has helped hundreds of students from more than 80 countries.
We hope you are next. We'd love the opportunity to help you get the confidence you want for your life in English.
Who is Fluency School for?
Whether you've been learning English for years, you moved to an English-speaking country 14 years ago, or you're just getting ready for a new life in English, Fluency School can help you:
✓ Share ideas and offer suggestions
✓ Present information clearly
✓ Organize your thoughts in English
✓ Have conversations with anyone easily
✓ Participate in discussions
✓ Speak without translating
✓ Tell stories & share memories
✓ Feel in control when you speak
✓ Answer unexpected questions
✓ Get unstuck in conversations
✓ Succeed in interview & exams
Here's How Fluency School Works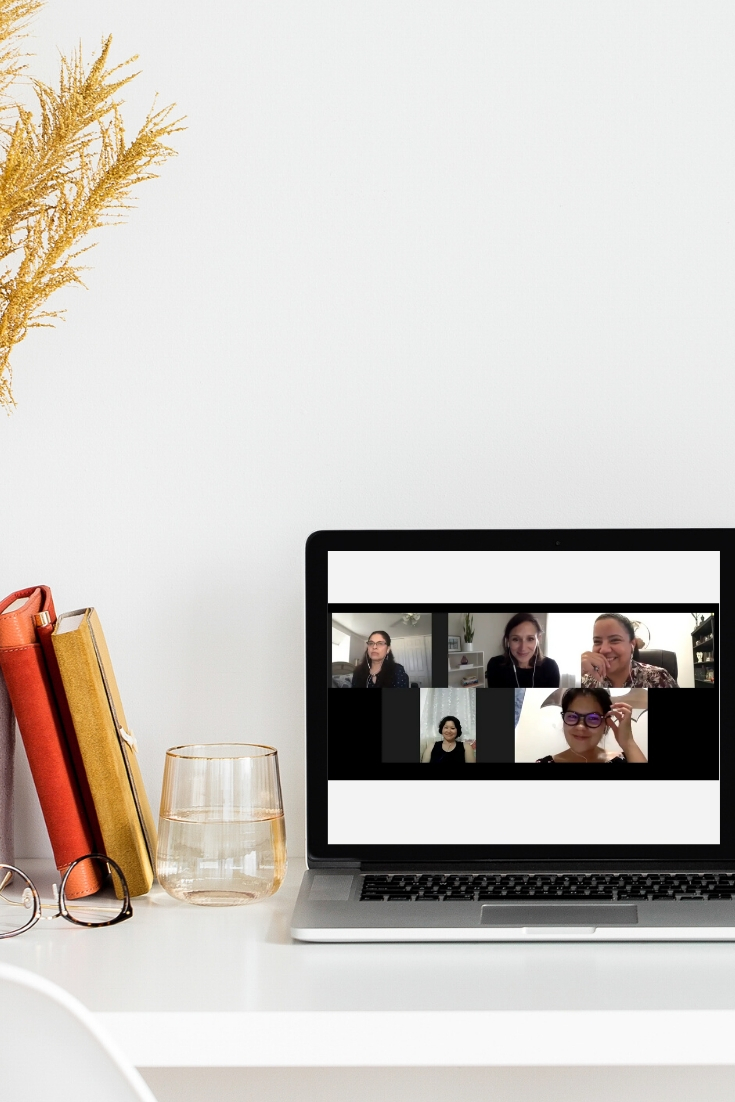 Fluency School is an intensive speaking course.
You already know there isn't an overnight solution to confidence and fluency.
In Fluency School we don't promise magic. But we do promise change.
Our mantra is: without challenge, there isn't change.
And that's what we do. Together, we'll change your English, your fluency, and your confidence.
That means you'll be challenged to speak.
You'll also:
Master strategies designed specifically for fluency and confidence-building during Fluency School and for your English-speaking life after Fluency School.
Be part of a supportive, friendly, international community where everyone has the same goal.
Enjoy meaningful conversations and build relationships in English.
Follow a step-by-step, progressive program so you build on your skills every week.
Receive guidance and feedback from our Fluency School coaches — expert English teachers to help you with accuracy in your grammar, vocabulary, and pronunciation.
Practice with Annemarie in group coaching sessions; Annemarie also works with the Fluency Coaches to provide feedback and offers support in the private community.
There is no magic solution or an instant guarantee. Speaking English with confidence comes with speaking practice, support, commitment, and courage.
That's why Fluency School happens in a supportive, kind, and creative environment, designed specifically for shy English speakers.
We want to help you be successful at every step.
"I've noticed many changes in my English. First of all, I'm more confident and consequently happier.
Now I know I can express myself in English and not only the speaking tasks, but the feedback Annemarie gave me were very helpful for changing the way I see myself speaking English."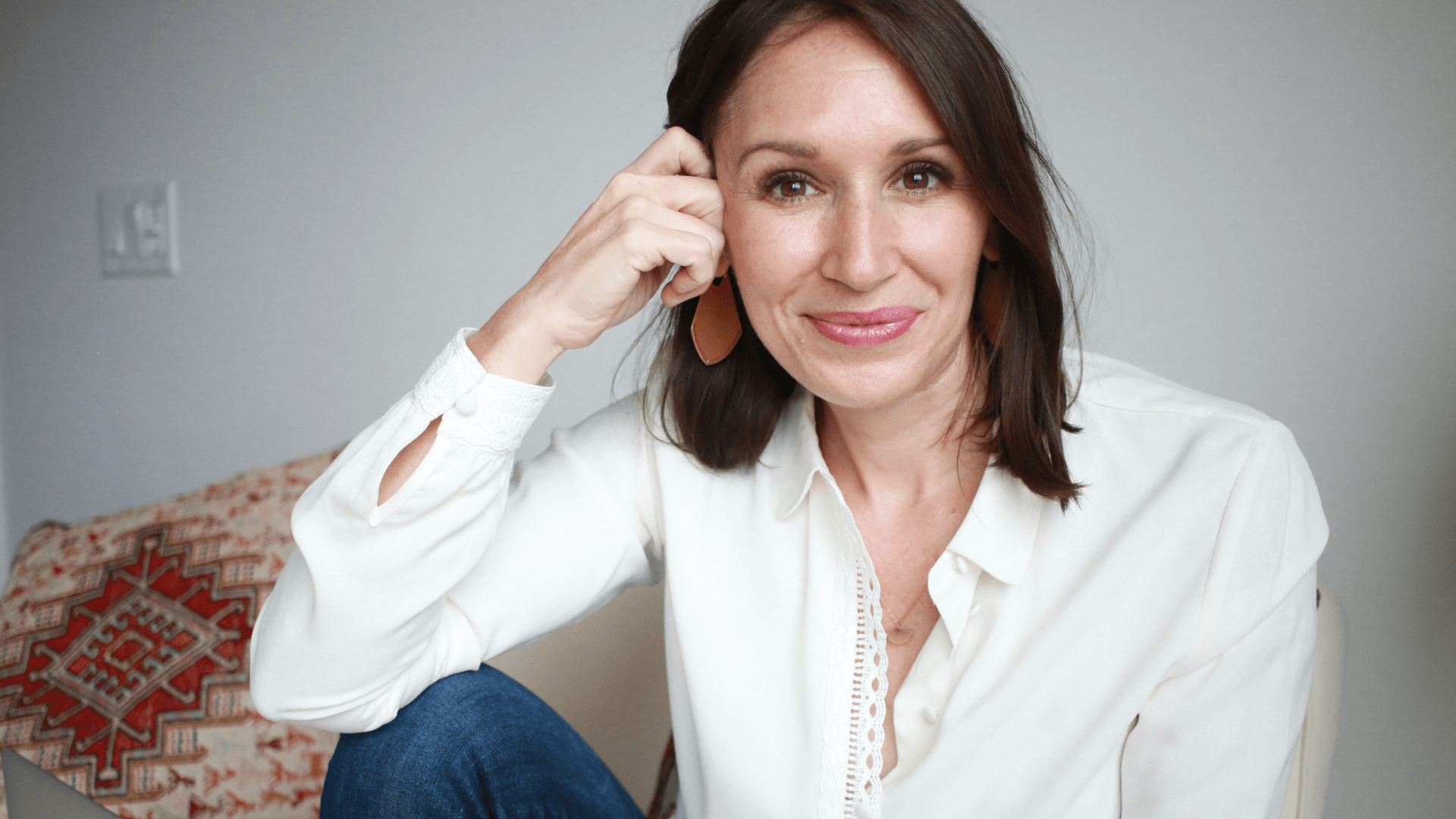 For English confidence and fluency, you need speaking practice + support.
This is what I do.
I've helped hundreds of shy, frustrated English speakers overcome fears in English, develop real fluency, and begin to feel confident when speaking.
Confidence is 100% possible for you too. 
The truth is videos, books, blogs, and podcasts aren't enough.
You must speak. I believe it's easier and more effective to practice speaking when you have someone who understands the challenges of being a shy speaker, who can support you with the right strategies and who offers guidance the whole way.
That's why Fluency School focuses on real speaking practice with feedback and support designed for shy, introverted speakers.
Fluency School is 100% Online
Use your smart phone, laptop, or computer with an Internet connection from home, your office, or on the bus on your way to work.
When you join Fluency School, you will get a unique login and password for our member-only course.
All you need is a strong Internet connection, plus a microphone and video for our live group coaching sessions.
DESIGNED FOR SHY ENGLISH SPEAKERS
What Our Fluency School Graduates Say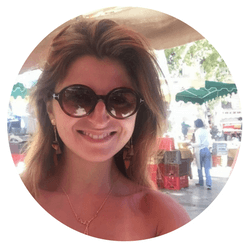 "Nothing is more important than be confident in English and this is the best way I found to be more confident."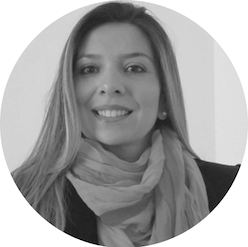 "I feel that it is specialized for shy people, or maybe people that feel they are stuck. Annemarie has the tools to improve it."
Marketing Expert, Colombia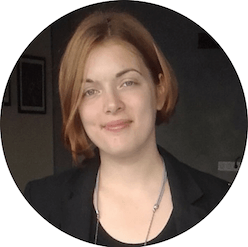 "It was the only course I got which provided a personal feedback and real techniques that work. I stopped to feel shy."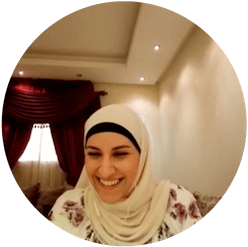 "Before Fluency School, I lacked the self-confidence to speak in English. I'm happy to report I've become more confident & fluent."
Stay-at-Home Mom, Saudi Arabia
Here's How Much Time You Need for Fluency School
Because you have lifetime access, you can go through each module with us week-by-week or go slower at your own pace. You'll never lose access to the course materials and you can rejoin us any time you want.
Most of our students have full-time jobs, families, hobbies, and other commitments. Some even go on vacation or travel for work during Fluency School.  We created Fluency School to be flexible and will help you stay on track.
We recommend 5-6 hours per week to complete the video lessons, worksheets, speaking challenges, engage with our community and join live coaching workshops. 
Our most successful students complete every step of Fluency School and we'd love to help you do the same.
When you join Fluency School, you can immediately start with our Formula for Fluency Success training to help you plan, even if you have a busy schedule.
The more commitment and energy you give to Fluency School, the more progress you'll make. We'll help you do your best and, if you need it, you can always pause and join us for the next course with our lifetime access bonus.
GET THE DATES AND ALL THE DETAILS
Fluency School Dates and Timing
Fluency School is offered 2 times per year — in the spring and autumn.
When registration is open, we recommend joining early so you can get started on our pre-Fluency School materials and be 100% ready to get started when the course begins.
There are 6 core modules in Fluency School. Every week, a new module is available and you'll get 5-6 lessons, worksheets, and speaking challenges. You'll also have our live group coaching sessions 2 days per week.
Here's What You'll Learn in Fluency School
to Get the Confidence You Want
Fluency School has 6 training modules. Every week, a new module is available and it builds on what you learn the previous week. All the materials you need are included — training videos, worksheets, checklists, and resources. Plus, we have a member-only community for questions and support.
Investment: $797
Module 1
Start Conversations with Anyone in English
Every relationship begins with a conversation. 
In Module 1, you'll learn the right kinds of questions for getting to know a new neighbor, chatting with coworkers, meeting a new client and many other situations you have in your daily life.
We'll help you master asking questions that start interesting conversations and keep you in control so you feel comfortable. You'll also learn to use your English listening skills and your natural shyness to help you. Plus, you'll get key vocabulary that traditional grammar books don't teach you when you're meeting someone new.
Module 2
Continue Conversations with Ease
Keep the conversation going for meaningful discussion. 
In Module 2, you'll learn how to easily respond to questions and keep the conversations going for conversations you enjoy.
After building on what you learn in Module 1, you'll know how to transition from small talk to meaningful conversations that help you develop friendships. By the end of this module, you'll be able to have a conversation with anyone and know exactly how to get unstuck when you can't find the word you want.
Module 3
Speak for a Longer Period of Time (Without Getting Stuck) 
Sound calm and in control when you speak. 
In Module 3, you'll begin to master fluency-building strategies designed specifically for shy, introverted speakers and begin speaking for longer periods of time.
Whether you want to tell a story, share a memory about your favorite vacation, or express an idea in a business meeting, this module will help you feel calm and communicate clearly.
In this module, you'll learn one method that will transform how you speak. 
Module 4
Think Quickly and Express Yourself Naturally
Find the words you want in English and stop translating in your head. 
In Module 4, you'll build on what you learn in Module 3 to think more quickly in English, even with little time to prepare and with unexpected questions.
For example, if someone asks your opinion in a business meeting or what you think about something happening in the news, you'll be ready to organize your thoughts, get the right words, and share what you think.
This Module is one of the most challenging in Fluency School, but it's also where students make the most progress.
Module 5
Participate in Discussions (Even If the Topic Is New or Challenging)
Join any conversation — with friends, neighbors, or colleagues — even if you're not sure about all the vocabulary. 
Module 5 is when your new confidence begins to shine. You'll be able to join conversations happening around you on a variety of topics like culture, the economy, education, film, current events and more.
You will no longer need to worry about new vocabulary, challenging topics, or feeling like you can't join a conversation with colleagues and friends.
Module 5 will get you ready and excited to join conversations on any topic and share your opinions clearly.
Module 6
Express Yourself with Clarity and Confidence
Whether you're at work in an important meeting or simply chatting with friends, you'll know how to be clear and share your ideas with confidence. 
Module 6 you'll use everything you've learned in Fluency School to discuss some of the most challenging topics in the course — with almost no time to prepare.
You'll be ready to say what you think in a clear, concise way that is easy for your listener to understand and that shows you can express exactly what you want with confidence.
You'll end this module with a speaking challenge that highlights your progress — in your fluency, confidence, and accuracy —  from the beginning to the end of Fluency School.
Join Today and Get These Bonuses for FREE
These group coaching sessions, fluency practice groups, trainings, masterclasses, and speaking opportunities come with your Fluency School registration — for FREE.
12 Group Coaching Classes with Annemarie
Join Annemarie on Zoom for live, interactive group coaching 2 times every week.
You'll get Annemarie's strategies for clear communication and confidence in the Fluency School training videos.
Then practice in the live coaching sessions designed for group learning and small group conversation opportunities in breakout rooms to implement our Fluency School techniques.
All live sessions are recorded so you can review them any time you want.
VALUE: $600
Included with your registration.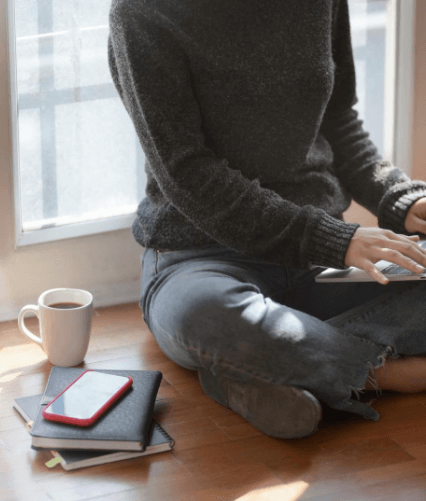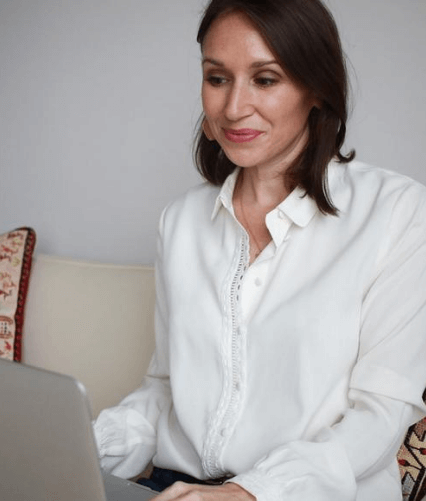 Friday Fluency Small Group Practice
Join our Fluency School Coaches and student mentors on Zoom every Friday for 6 weeks during the course to get bonus small group conversation practice.
Use downloadable PDF conversation guides in your practice groups to build on what you're learning every week and perfect your skills.
Value: $250
Included with your registration.
Throughout Fluency School, you'll complete 10 personalized speaking challenges and you'll share your speaking tasks with our Fluency School team.
On each challenge, you'll receive personal feedback from our Fluency School Coaches so you know exactly what you're doing well, what you can improve, and recommendations for how to do so.
VALUE: $400
Included with your registration.
Formula for Fluency School Success
Want to know how our most successful students made so much progress? We'll tell you.
Before you start Fluency School, learn how to make the MOST progress possible during this 6-week intensive course with this 4-part training. Simply follow these steps and you'll make more progress than you thought possible, even if you have a busy schedule.
Value: $110
Included with your registration.
Resource Library & Masterclasses
Get permanent access to our Fluency School Resource Library with bonus materials to support your English grammar, vocabulary, and pronunciation skills including:
Guide: 70 Phrasal Verbs Native Speakers Use Every Day
Workbooks: 4 In-depth practice workbooks
Pronunciation videos on difficult sounds in English
Advanced-level support on sentence variety in communication
Guides for accurate grammar 
And much more. These resources are ONLY available to our Fluency School students.
VALUE: $350
Included with your registration.
Private, Members-Only Community
Get support, motivation, and opportunities to communicate with the Fluency School team and your classmates in our Members Only online community.
In the community, you'll get guided support and answers to questions from Annemarie and our Fluency School mentors and coaches.
You'll have the opportunity to join 1 week before Fluency School starts so you can get to know the whole Fluency School Team and your classmates and be 100% comfortable on Day 1.
Throughout the course, you'll get support and motivation in the community.
After Fluency School, we'll continue to keep the private community available for 3 weeks as you begin to work on the Fluency School Bonuses.
Value: $180
Included with your registration.
When you successfully finish Fluency School, you'll think: what's next? How can I continue?
But don't worry. Immediately after completing Fluency School, I have a special bonus I've designed that will boost your progress, grow your vocabulary, improve your listening skills, and give you more speaking practice.
And it's super fun.
VALUE: $140
Included with your regisration.
Get Lifetime Access to Fluency School.
What does this mean?
You will have permanent access to all the Fluency School course content: the videos, worksheets, and resources. This means you can review what you learned in Fluency School at any time, even after you complete the course.
You will also have access to any new materials we add to the program from year to year.
Included with your registration.
Guidance & Support at Every Step
You're not alone in Fluency School. If you're feeling nervous, overwhelmed, or unsure, the Fluency School Team and our friendly community are ready to help.
Live Group Coaching with Annemarie
Join me in my live online classroom to ask questions, practice what you're learning, and get instant feedback. I no longer offer one-on-one coaching. Fluency School is the only course I offer live coaching and the opportunity to learn with me.
Feedback and Recommendations
At every step, you'll receive feedback from me and the Fluency School team so you never have to worry "Am I doing this right?" You'll always know exactly what you're doing well, what you can improve, and how to do it. We'll provide specific feedback and recommendations as you progress through Fluency School.
Progressive, Step-By-Step Roadmap
Know exactly what to do and where you're going every week. Fluency School has a specific sequence or map for you to follow that will progressively become more challenging as you build new skills, sharpening your fluency and confidence. No more guessing where to put your focus.
Get additional support, guidance, and resources from our Fluency School team. Whether you want help from a former student or in-depth knowledge on how to improve a particular pronunciation challenge, our mentors and coaches are ready to support you.
Since launching Fluency School in 2016, we continually update our Resource Library with in-depth trainings on advanced grammar, vocabulary, pronunciation and more. As a Fluency School member, you have access to this full library of materials to support your progress.
Lesson Comments & Discussion
Ask questions, get answers, and share insights as you learn inside our private community. Our coaches, mentors, and your colleagues in Fluency School are all available to answer and chat about what you're learning.
Get daily motivation, opportunities to practice with bonus challenges, share ideas, and get to know your Fluency School coaches and colleagues in our members-only community.
Never taken an online course before? Feeling nervous about how it works? Don't worry. For most of our students, Fluency School is their first online course. Our team is prepared to provide tech support and help with any challenges you have.
Autumn 2022 Group Coaching Schedule
October 10 – November 18, 2022
IMPORTANT: The calendar below should automatically adjust to your time zone so you can view the live coaching schedule accurately.
You can verify this (or change the time zone) in the bottom right corner of the calendar.
The total value of Fluency School is $2,180 USD.
The investment for Fluency School starts at $797 USD.
With Fluency School we offer two payment options.
You can make one full payment of $797 or make 5 monthly payments of $200.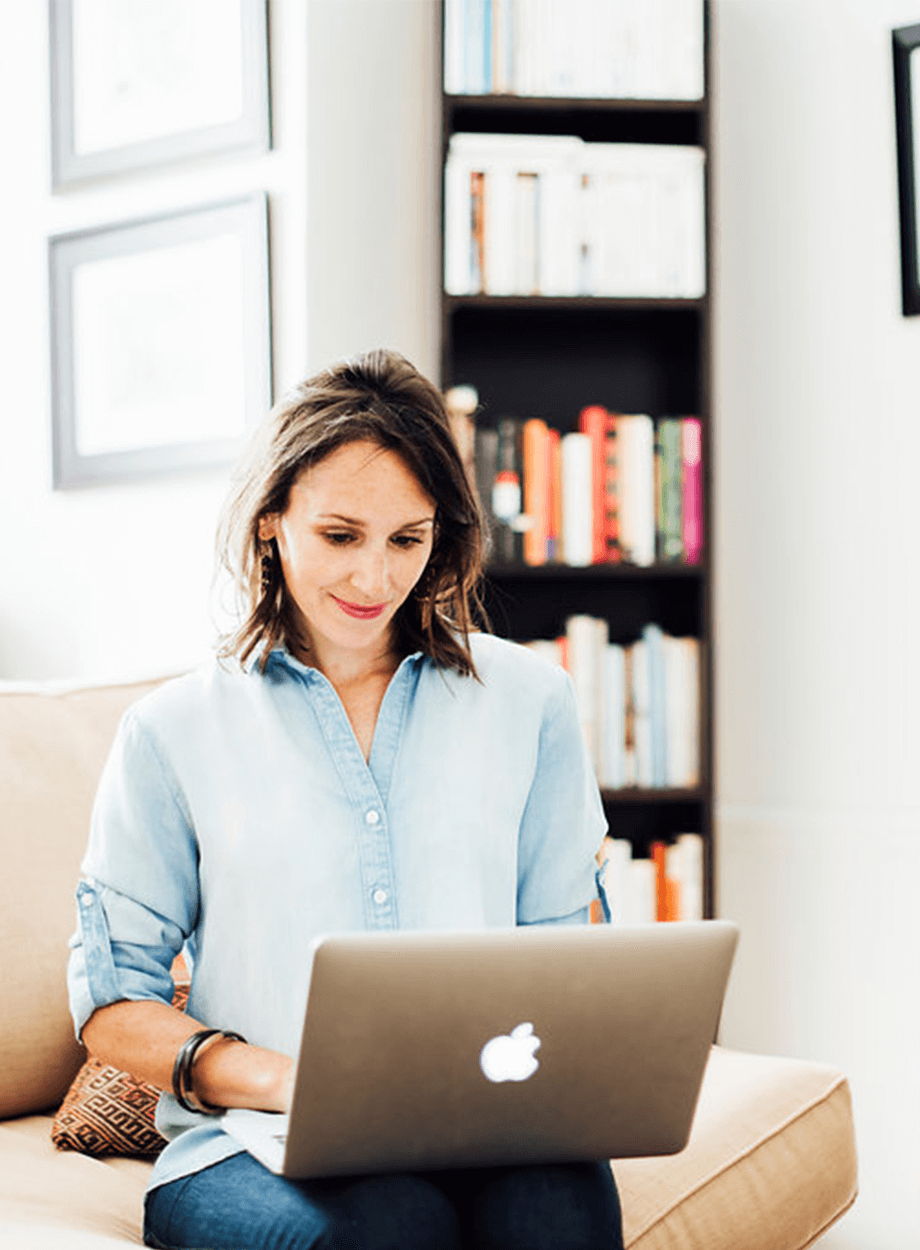 LIMITED TO 12 SPOTS ONLY
VIP Option with 1:1 Support
The VIP Option includes the full Fluency School course PLUS
12 small group classes with Annemarie (Plus 12 Fluency School Coaching sessions)
Personalized feedback from Annemarie every week
30 minute 1:1 practice session with Annemarie
Get a more personalized experience and join Annemarie for 12 small group classes with only 4 students in each class. The VIP classes are scheduled 2 days per week. These are on opposite days of our Fluency School Coaching sessions.
With your live, small group VIP classes you'll get in-depth speaking practice and immediate feedback from Annemarie in class.
Plus, you'll get fully personalized, comprehensive feedback every Friday from Annemarie via video and a one-time 30-minute 1:1 practice session with Annemarie.
Only 12 students are accepted into the VIP program.
VIP Investment: $1397
I'm fully committed to helping you speak English with confidence so you can say what you want and achieve your dreams.
Try Fluency School for 7 days. If it doesn't work for you, you'll receive a full refund.
To get a 100% refund, you must do all the work in Module 1 and join us for online classes.
Joining Fluency School means you must commit and give your time to do the work. I take the course seriously and have a very high standard of commitment, support, engagement and results-oriented learning.
I know if you participate in the course, you will get the results you need. But if you do all the work in Module 1 and decide the course isn't valuable to you, I will provide you the full 100% refund. All you need to do is send your request and the work you've done for Module 1.
Is Fluency School Right for You?
Fluency School is perfect for you if...
You have a good understanding of English grammar
You can speak about basic subjects like going on vacation, your responsibilities at work, and subjects you're interested in
You need confident English skills for better job opportunities, for your work, or for living life in an English-speaking country
You're ready to invest financially in your English and in yourself
You're prepared to make English a priority, able to commit time and energy to the program
Fluency School is NOT for you if...
You are a beginner or have a pre-intermediate level (A1-B1) in English
You don't understand basic English grammar
You are not able to speak about basic subjects like going on vacation, your responsibilities at work, or subjects you're interested in
You don't use English in your daily life and you don't need it now or in the future.
You're not ready to invest financially in your English and in yourself
You're not prepared to make English a priority, able to commit time and energy to the program
"The decision to join Fluency school was one of the best decision I've made in my life. The support and positiveness inspire me to learn more, the techniques for studying are very helpful. It made me feel more confident and courageous in any conversation I do."
About Fluency School
I know what it's like to get stuck, lose words, and feel embarrassed in a second language. As a professional with excellent communication skills in my native language, I felt ashamed that I couldn't speak my second language after years of study. I spent years perfecting strategies to learn how to say what I want and express myself with ease, no longer fearing mistakes. After helping hundreds of women do the same, I know it's is 100% possible to feel confident — no matter how shy, stuck, or nervous you feel now — and to live the life you want in English.
Fluency School is led by Annemarie, the creator of Speak Confident English. Her expertise is developing confidence-building strategies particularly for shy, introverted women who have struggled with English for years, uncovering their natural abilities for clear, calm communication. Fluency School is her signature program with hundreds of graduates from more than 80 countries.
Fluency School™️ was created by Annemarie, the founder of Speak Confident English, to help international women develop confidence and fluency in English. The course includes unique strategies specifically designed for shy, introverted students.
© 2015 - 2022 Copyright Speak Confident English