Fluency School
Unlock Your
English Fluency
 A step-by-step accelerated speaking course that unlocks your English fluency for unstoppable progress — no matter how shy, stuck, or frustrated you feel right now.
English confidence and fluency are 100% possible for you—no matter how shy, stuck, or nervous you feel now.
You might be thinking, 'Yes, but…'
● I'm too shy, I can't talk to others
● I'm stuck, even after studying since childhood
● I always forget words and grammar when I speak
● I'm afraid others won't understand my pronunciation
● I'm nervous in every situation, even simple ones like ordering coffee in English
● I can't start a conversation
● I'm too nervous to talk and can't get to know others
● I can't think in English, I have to translate everything
● I can't do a business meeting or a job interview in English
● I'm tired of spending money and time on classes, nothing works
If that's how you feel right now, it can change. Here's how I know...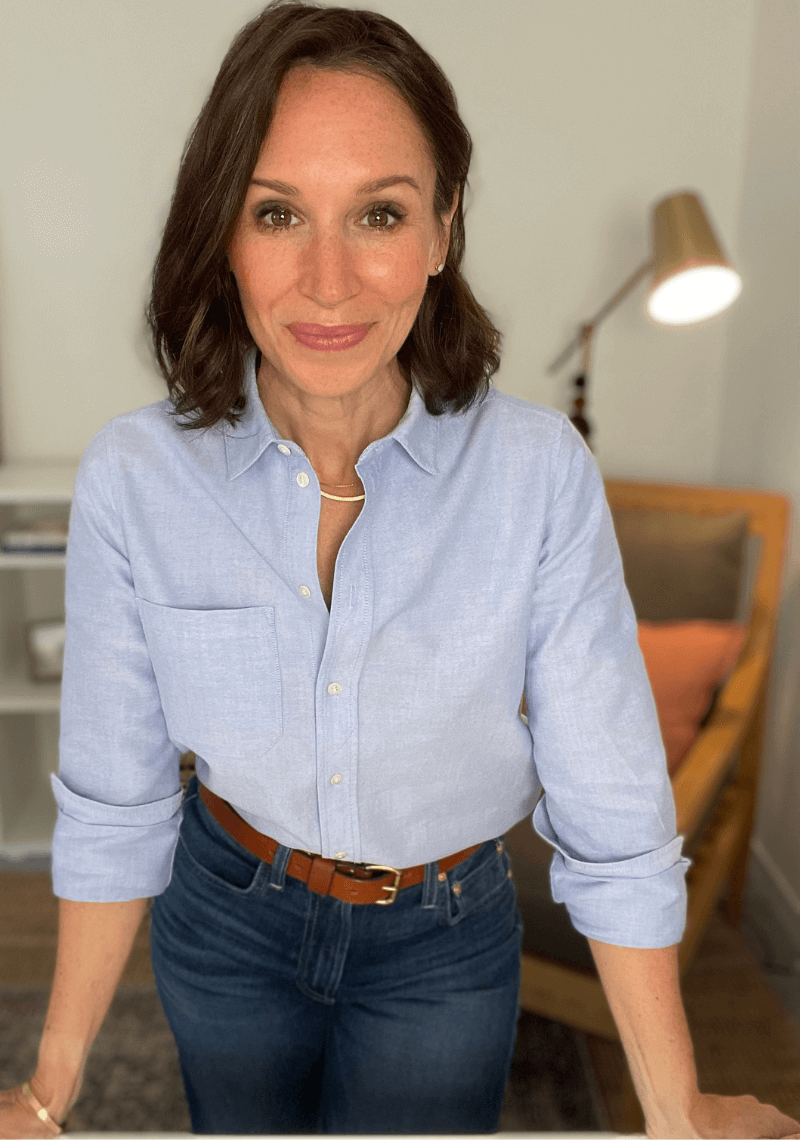 This is what I do.
I help students just like you every day.
Fluency School is the only online course that shows you exactly how to gain confidence in your English — no matter how shy or nervous you feel right now.
With Fluency School, you:
Gain the confidence and the freedom to express yourself in English.
 Advance your fluency, clarity, and control.
Sharpen your accuracy of English grammar, vocabulary, and pronunciation.
Feel comfortable starting conversations and participating in discussions on any topic.
Master your ability to find the words you want – in the moment of speaking – so you don't feel stuck.
Develop life-long skills that keep you going forward in English.
Take charge of your English practice for unstoppable progress.
ONLINE ENGLISH SPEAKING COURSE
In Fluency School, you get the strategies, practice, and support you need to finally feel confident in your English.
Fluency School™️ is a step-by-step accelerated speaking course that unlocks your English fluency and confidence for unstoppable progress.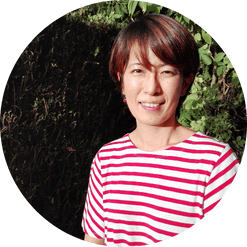 "I've succeeded to build my identity in English. Because of Fluency School, I created my personality in English… I get used to me speaking English."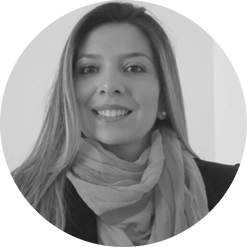 "I feel that it is specialized for shy people, or maybe people that feel they are stuck. Annemarie has the tools to improve it."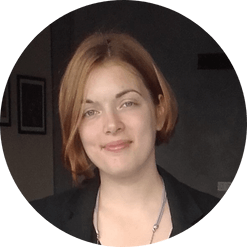 "It was the only course I got which provided a personal feedback and real techniques that work. I stopped to feel shy."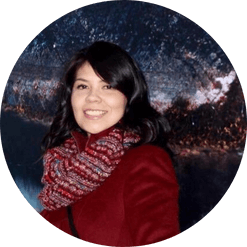 "Now I'm not worried to open my mouth to express my ideas because I know that I'm prepared for this. I don't want to stop."
Here's How Fluency School Can Help
Whether you only use English at work or you continue to struggle with English after 14 years living in an English-speaking country, Fluency School can help you:
✓ Share ideas and offer suggestions
✓ Present information clearly
✓ Organize your thoughts in English
✓ Have conversations with anyone easily
✓ Participate in discussions
✓ Speak without translating
✓ Tell stories & share memories
✓ Feel in control when you speak
✓ Answer unexpected questions
✓ Get unstuck in conversations
✓ Succeed in interviews & exams
DESIGNED FOR SHY ENGLISH SPEAKERS
Karina
"I took many courses. In college. Online. Of course, those courses helped me. But I really, really wanted to speak English with fluency, with clarity, without panic. Unfortunately, those courses didn't help me to do that. When I found Fluency School, I absolutely hesitated because I thought, "What if it is another course like others?" After thinking a lot, I decided to enroll. After 1 month, I noticed that those fears that I had disappeared. Why? Because I don't feel panic when I need to speak English… This school has changed my life."
Gergana
"I was silent in meetings. I feared to express myself, to defend my ideas… I was afraid there was something wrong with me. With Fluency School, everything changed. I'm not anxious when I need to speak in English anymore. I don't panic. If I have to pick a word, it would be freedom. Now I feel free."
Aide
"I was so shy and quiet when conversations were happening around me. I was insecure, I didn't feel like I could say a sentence. Even though I knew how to say it, I was so nervous. I've taken so many classes and they helped me to a point but I was feeling like I was stuck there… and that's how I found Fluency School."
Iryna
"I struggled in speaking. But I deeply believe that when a person is ready to work hard, to change yourself, the universe will show the way… you only need to decide. And the way to success was Fluency School for me. I completed Fluency School in April this year and after this course, it has changed my life. Not only English skills, but also my personality. I became more confident, brave."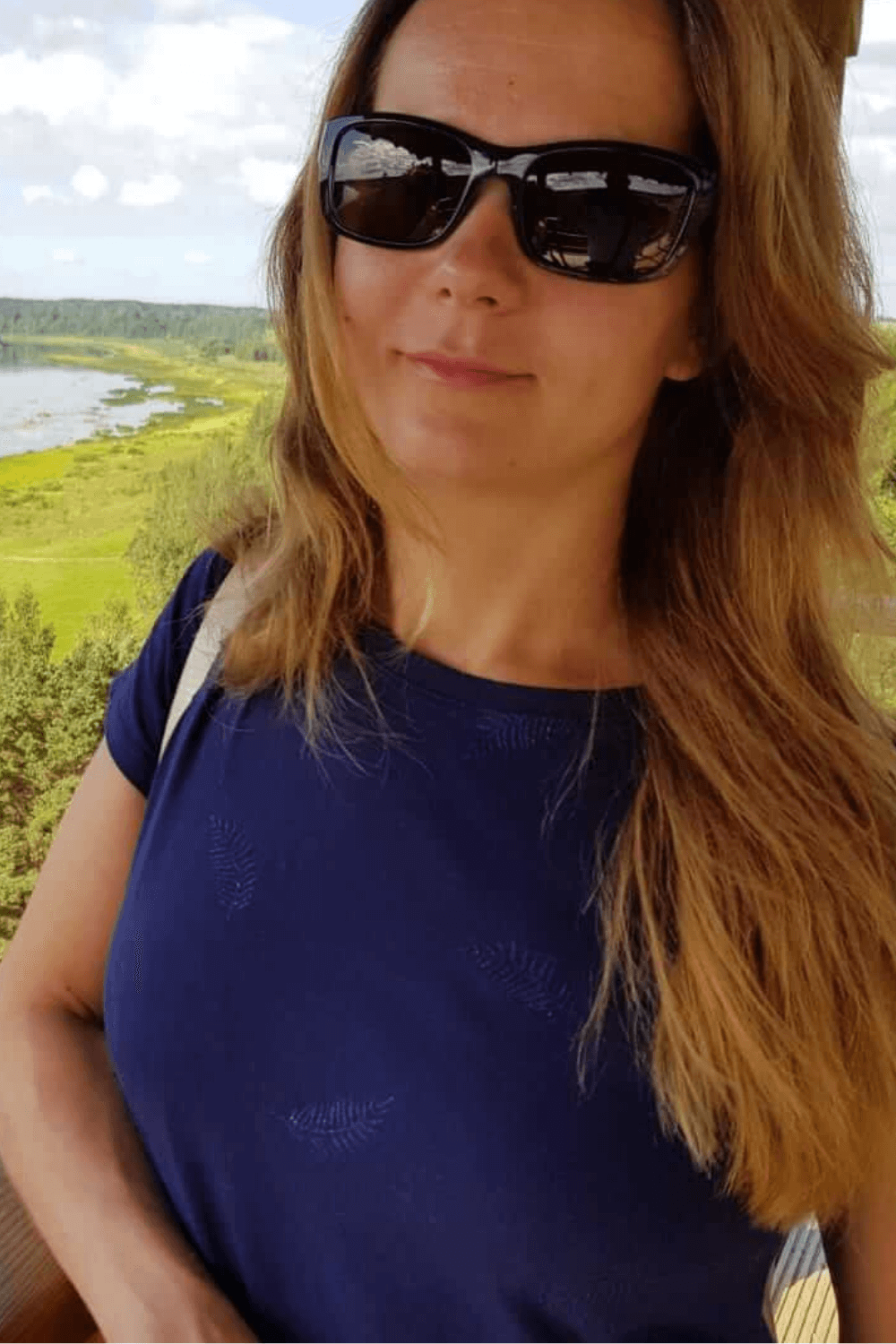 "I've studied for 4 years by using other online courses. But I don't feel the progress and that's why I understood that I need to change something to boost my knowledge.
Other students' reviews and description of Fluency School made me feel that this will be the right choice for me.
In the Fluency School, I've learned so many strategies and tools that none of my previous courses offered to use.
Before Fluency School, one thought about public presentations in English made me to feel very stressful, but now I'm 100% sure that I can do it, because I have so many tools that can help me."
Agnese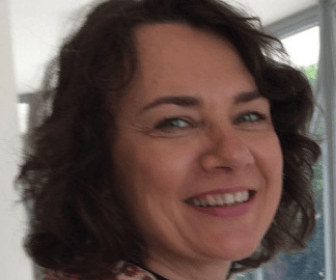 "The decision to join Fluency school was one of the best decisions I've made in my life."
"The support and positiveness inspire me to learn more, the techniques for studying are very helpful. It made me feel more confident and courageous in any conversation."
Lorencia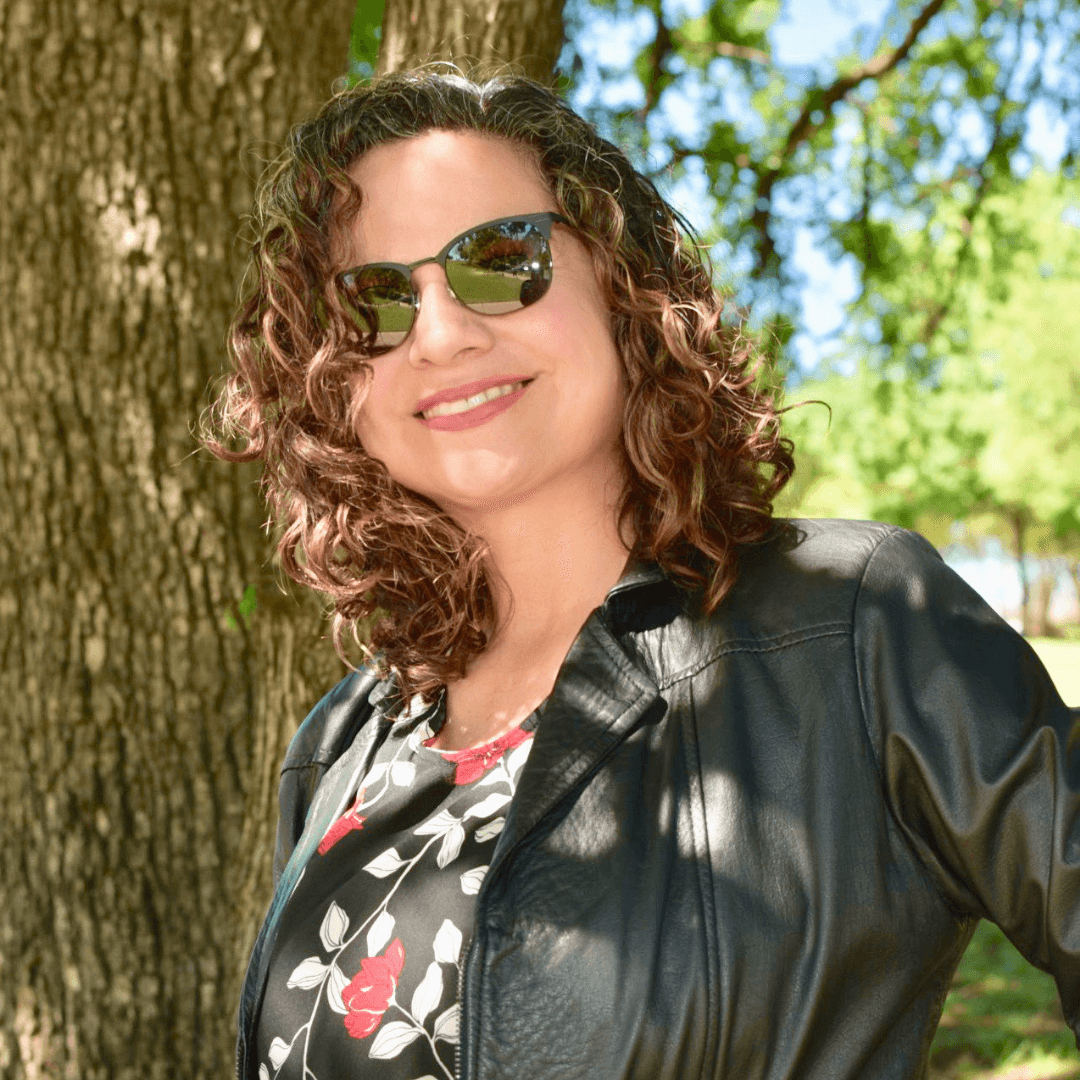 "
I had been trying to find a course like this for years.

"
"This course is exactly what people who have reached a certain level of knowledge need to move forward improving their English skills.
I have gained confidence speaking in English, because now I have valuable tools I obtained in the course and I understand I don't necessarily have to speak perfect English. However, I know I can improve my English skills.
Fluency School has been the best experience I've had learning English. Thank you so much for the opportunity to participate in this wonderful community."
Zulma
Jinsa
"I am a member of the Confident Women Community. I noticed all the Fluency School graduates there, those brave ladies, they were having a different level of confidence and fluency in their English. I had the impression there is something magical happening in Fluency School… I needed to join. And, after Fluency School, it's completely new me. More confident and daring to take up challenges. I feel more control while I'm speaking and more organized. And I'm able to give any spontaneous response now."
Sandy
"I didn't have a job when I joined Fluency School. It was kind of a big decision for me to join.
But I didn't regret. It opens up a lot of opportunities… There was a dream job. I met an author of children's books… I met the author in Tasmania and we talked. I didn't feel afraid. It was such a great opportunity."
Irina 
"Before Fluency School, I felt embarrassed. And I was thinking, usually, that it was my fault that I couldn't express myself clearly, especially in live conversations… But with Fluency School, I finally answered the question of what I was lacking."
Katherine
"I used to get very anxious when I was trying to speak in English. I took a lot of courses, in Colombia and in New York too. But I didn't see any progress in my speaking… but with Fluency School, I could see my progress every week. The first week I could see how shy I was, how difficult it was for me to talk for a little bit. And then at the end, to see how I can speak for 3 minutes, 4 minutes."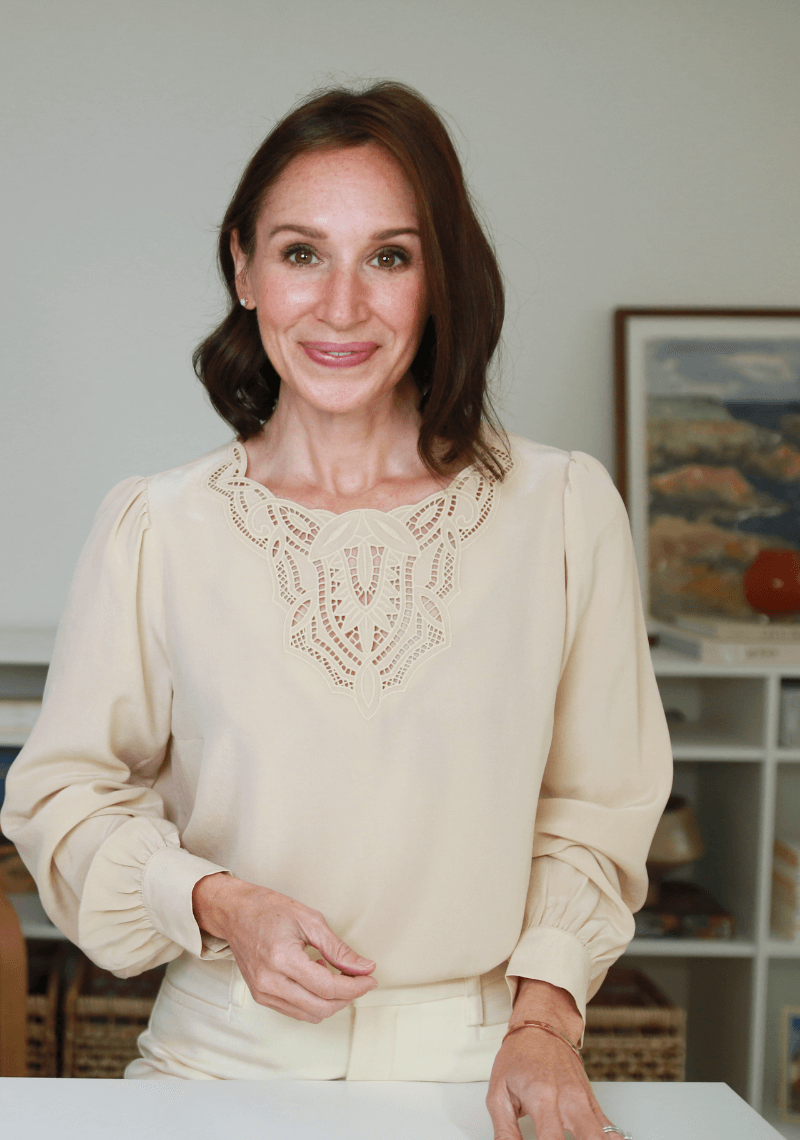 Creator of Fluency School
I know what it's like to get stuck, forget words, and feel embarrassed in a second language.
As a professional with excellent communication skills in my native language, I felt ashamed that I couldn't speak my second language, even after years of study, countless courses, and expensive 1:1 classes.
So I spent years perfecting strategies to learn how to say what I want and express myself with ease and confidence, no longer fearing mistakes.
After helping hundreds of students do the same, I know it is 100% possible to feel confident — no matter how shy, stuck, or nervous you feel now — and to live the life you want in English.
With more than 20 years of teaching experience, I launched Speak Confident English in 2014 and offered Fluency School for the first time in 2016.
My expertise is in confidence-building - particularly for shy, introverted language learners who have struggled with English for years - and practical strategies for clear, calm, and fluent communication.
Fluency School is my signature program with hundreds of graduates from more than 80 countries.
Fluency School™️ was created by Annemarie, the founder of Speak Confident English, to help international women develop confidence and fluency in English. The course includes unique strategies specifically designed for shy, introverted students.
© 2015 - 2023 Copyright Speak Confident English