Fluency School Course Details
Everything you want to know about Fluency School.
Our November 2019 is sold out. Join the waitlist for April 2020.
Fluency School Course Details
Everything you want to know about Fluency School.
Our November 2019 is sold out. Join the waitlist for April 2020.
You've spent a lot of time trying to feel confident in English.
And you've done everything right.
You've taken classes. Studied with teachers. Done Rosetta Stone. And you've bought grammar and vocabulary books.
You follow teachers online; you watch videos on YouTube and TV in English, and listen to podcasts.
It's true. You've done everything. But nothing has worked.
You still feel too nervous and too shy to speak English. You worry about your grammar, vocabulary, or pronunciation when you speak.
You feel stressed about making a mistake or that someone won't understand you.
When someone asks you a question, you freeze. You lose the words you want to say. You feel stuck, frustrated, and sometimes embarrassed.
You're not wrong to feel that way. But there is one thing that is absolutely true… 
For English confidence and fluency, you need speaking practice + support.
This is what I do.
I've helped hundreds of shy, frustrated English speakers overcome fears in English, develop real fluency, and begin to feel confident when speaking.
And I know confidence is possible for you too.
The truth is videos, books, blogs, and podcasts aren't enough.
You must speak. And I believe you need someone who can support you, someone who will give you feedback so you can improve, and someone who will follow your progress.
That's why Fluency School focuses on real speaking practice with personalized feedback and support.
Introducing Fluency School
Fluency School is a 1-month intensive English course with live small group classes, personal feedback, and a positive, supportive atmosphere designed to help women succeed in English.
Does one of these describe you?
I'm stuck, even after studying since childhood
I'm too shy, I don't talk to others
I always forget words and grammar when I speak
I'm afraid others won't understand my pronunciation
I'm nervous in every situation, even simple ones like ordering coffee in English
I can't start a conversation in English
I'm too nervous to talk and can't get to know others
I can't do a business meeting or a job interview in English
I don't think in English, I translate everything
I'm tired of spending money and time on classes, nothing works
If you said yes, then Fluency School was created for you.
It's 100% for shy English speakers with an intermediate level or higher.
Designed for Shy English Speakers
Here's what my students say about Fluency School: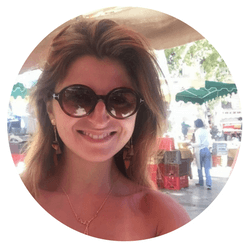 "Nothing is more important than be confident in English and this is the best way I found to be more confident."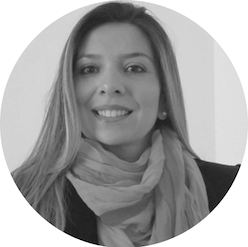 "I feel that it is specialized for shy people, or maybe people that feel they are stuck. Annemarie has the tools to improve it."
Marketing Expert, Colombia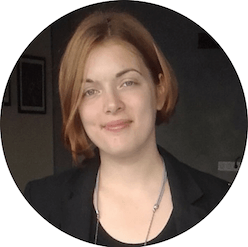 "It was the only course I got which provided a personal feedback and real techniques that work. I stopped to feel shy."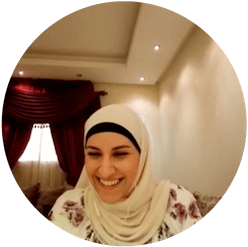 "Before Fluency School, I lacked the self-confidence to speak in English. I'm happy to report I've become more confident & fluent."
Stay-at-Home Mom, Saudi Arabia
Graduate Student, Ecuador
What you need to know about Fluency School: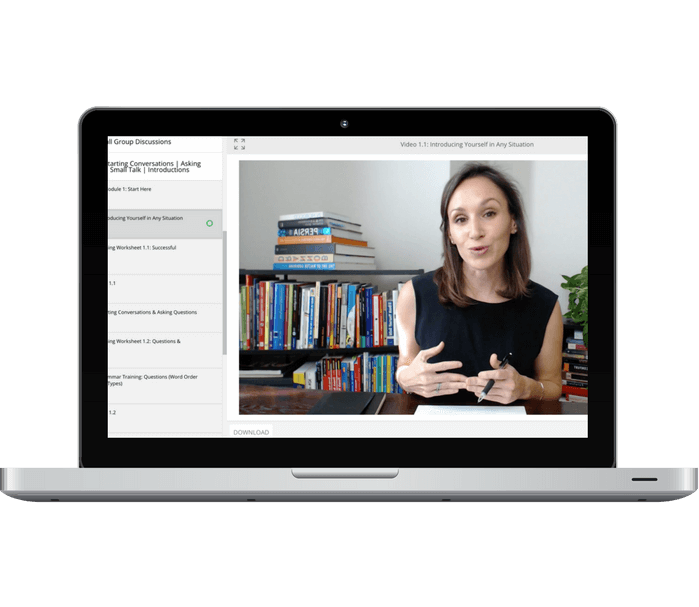 Fluency School is an intensive speaking course.
That means you get real speaking practice in my online classroom—3 days per week.
It will challenge and motivate you.
There is no magic solution or an instant guarantee. Speaking English with confidence comes with speaking practice, support, and your commitment.
With personal attention and feedback from your teacher, you'll know exactly how to improve so you can go to the next level in English and be confident in your abilities.
Fluency School happens in a supportive, kind, and creative environment, designed specifically for shy English speakers.
I've noticed many changes in my English. First of all, I'm more confident and consequently happier. Now I know I can express myself in English and not only the speaking tasks, but the feedback Annemarie gave me were very helpful for changing the way I see myself speaking English.
Fluency School is 100% online!
Use your smart phone, laptop, or computer with an Internet connection… from home, your office, or on the bus on your way to work.
When you join Fluency School, you will get a unique login and password for our member-only course. 
All of our small group classes are live online. I use a program called Zoom and it's 100% free for you. You only need a good Internet connection + audio (and video if you'd like to use it).
All training matierals—videos and worksheets—are available in the course. This means you can use the materials at any time.
With Fluency School you'll get...
The focus of Fluency School is speaking practice.
Join me for 15 hours of live small group classes (3-4 classes per week). You'll get practice with fluency-building skills, plus you'll learn to think and express yourself in English.
You'll also complete personalized speaking tasks to improve your accuracy.
With every speaking task, you'll receive feedback, corrections, and support from your native English-speaking trainer and the Fluency School community.
Get in-depth, specialized training for fluency-building skills and the opportunity to learn and practice advanced vocabulary and grammar. 
Learn with training videos, practice with personalized worksheets, and then perfect in our live classes and in your individual speaking tasks.
You'll receive private, personal feedback and support at every step.
You're not alone in Fluency School. It is not an online course for you to do alone. This is not a course where you can give up and no one will know. 
It is a course with an English trainer and a community who cares about your success and is ready to follow your progress. 
If you're ready to work and commit to Fluency School, the Fluency School Team will be there with you — 100%. 
You can try the course for 1 week with the opportunity to get a full refund. If you do the work and feel that the course is not for you, you will receive a 100% refund.
In order to get a refund, you must do all the work and tasks in Week 1. 
This means you really must take action and focus on Fluency School. Read more about our gaurantee below.
What will Fluency School help you do?
Whether you want to communication easily in business meetings, present your expertise to an international audience, or become friends with co-workers and neighbors in your new country, Fluency School will help you:
Share ideas and suggestions
Prepare for a job interview
Participate in discussions
Speak without translating
Succeed in a speaking exam
You'll be able to do all this in English —without fear—and build successful habits so you don't lose your progress.
How much time will you need?
I recommend 5-6 hours of time per week to participate in small group discussions, watch training videos, and complete your speaking tasks.
The more you give to Fluency School, the more progress you'll make. One of the best parts of Fluency School is your opportunity to communicate with Annemarie, the Fluency School Team, and other students in the course.
You can schedule your small group discussions on the days and times that work for you. Watch training videos and complete speaking tasks on your own time.
You'll get support at every step.
I believe you'll do better when you have support and feel 100% sure about your decision to join Fluency School. That why we include:
Dedicated, Positive Teachers
I and the whole Fluency School Team are committed to your success. We'll be ready to guide you, encourage you, answer questions, and give you the feedback you need to do well in Fluency School.
Experienced, Motivational Support
You'll get additional support and encouragement from former Fluency School students. They already finished the program successfully and are ready to help you do the same.
You'll join a private, friendly community with past and present Fluency School students. Ask questions, share ideas, and continue to communicate with your classmates and teacher.
In every module of the course, you'll get individual feedback and have the opportunity to ask questions. You can also contact me anytime.
It's hands-down the best course I've ever attended and I've attended many of them. Your course, I see it as a hidden gem in this whole world wide web.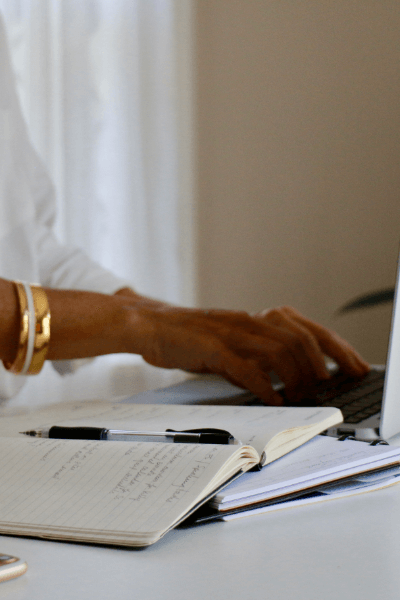 Here's exactly what you'll get and learn in Fluency School.
15 hours of live, small group conversation
10 personalized speaking tasks
In-depth, personal feedback on each task
Training videos & easy to download worksheets
Advanced vocabulary & grammar guides
Private support community
Risk-free guarantee
Review the full Fluency School Curriculum & What's Included
Why you're here and how to be successful.
There are two things that are essential to your success in Fluency School.
First, you should know exactly what you want to accomplish in Fluency School and prepare for success. My special training series Formula for Success will help you do just that.
Second, it's important that you feel 100% comfortable with the course, your teacher, and your classmates.
This may be your first online course. You may be feeling nervous. Don't worry. I'm going to help you. During this first week, we'll review and perfect basic introduction skills with follow-up questions so you can get to know everyone in the class and take the first steps with improving your speaking skills.
Start and continue successful conversations in English — with anyone.
Sometimes even the most basic conversations are the most difficult. You might forget simple words or just feel nervous.
Maybe you're tired of people saying, "What did you say?" In this module, you'll learn how to start conversations and how to continue conversations. This might be talking to someone at the bank or your child's teacher at school. It might be meeting your new neighbors. Or small talk with new clients at work.
If typical English small talk is stressful for you, you'll be able to chat with colleagues without fear and without translating in your mind.
And finally, you'll learn what do to when you don't understand someone without panic.
Speaking at length, even when everyone is listening to you and watching you.
Sounds scary, right? Do you worry about everyone judging you when you speak English? Do you panic when someone asks your opinion at a business meeting? Or do you wish you could tell stories in English more easily?
Whether you're preparing for job interviews, running business meetings, building relationships with potential clients or trying to make new friends in English, Module 2 will make it easier.
You'll know how to speak for several minutes in English clearly and with confidence.
Participate in discussions, even if the topic is new to you in English. 
Do you sometimes listen to your colleagues speak English and wish you could join them? Do you feel embarrassed or alone because you can't join their conversations?
Module 3 is the most fun in Fluency School because you'll learn how to join and discuss a variety of topics, even when the topic is new. Practice techniques that will help you sound natural and at ease in English.
After this module, you won't need to stay quiet in conversations. You'll be ready to say what you want.
The capstone of your Fluency School Course.
A capstone is a high point or final achievement. And with this final module, you and I will measure the progress you made during the course.
You'll combine everything you've learned from the course in the final discussions and speaking activities.
One previous student in Fluency School said, "You will be confident. You will be satisfied with yourself." And that is exactly how you'll feel after this module.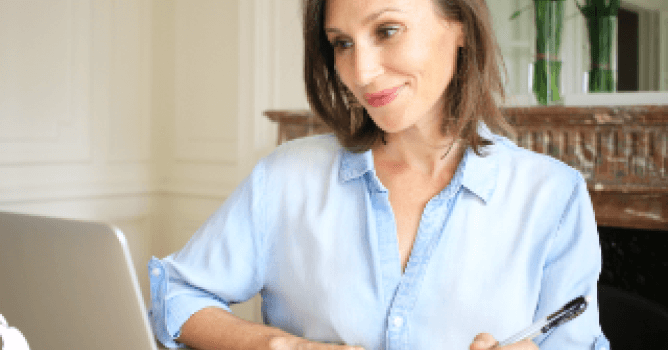 Track your progress; improve your accuracy.
With personalized speaking tasks, you'll improve your accuracy, pronunciation, and advance your English skills with encouragement and guidance at every step. You'll receive a personal evaluation from your teacher on each speaking activity to track your progress.
Value $400. Included with your Fluency School registration.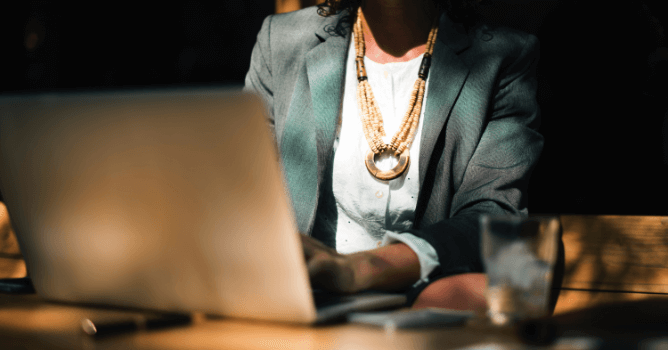 Advanced Fluency Training
Master strategies that boost fluency.
Learn to think clearly in English, activate vocabulary, and speak naturally through our video trainings and in your live small group practice. 
Value $250. Included with your Fluency School registration.
Plus: Your Fluency School Bonuses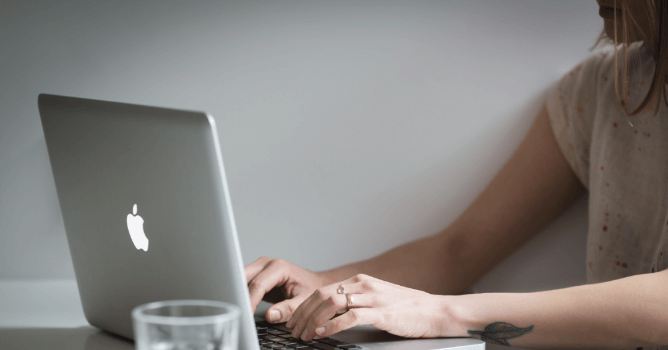 Take advantage of every opportunity for progress.
It's easy to feel excited at the beginning of the course, but what do you do when life gets busy? You don't have to stress.
With this special training series, I'll help you prepare in advance so that you can complete Fluency School with 100% success.
Value $90. Included with your Fluency School registration.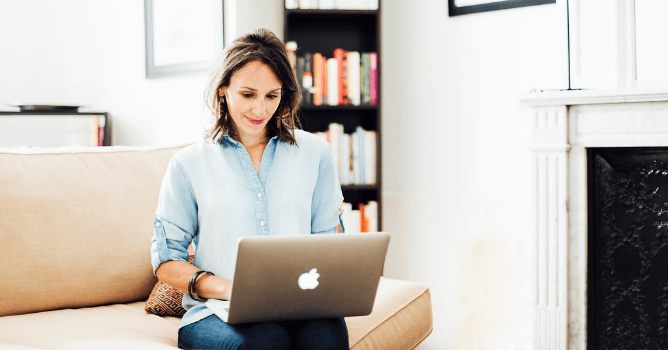 Fluency School Resource Library
Lifetime access to our materials library.
Get immediate access to advanced grammar, vocabulary, and pronunciation training videos and guides.
New materials are added regularly and you'll always have access, even when your Fluency School course is finished.
Value $350. Included with your Fluency School registration.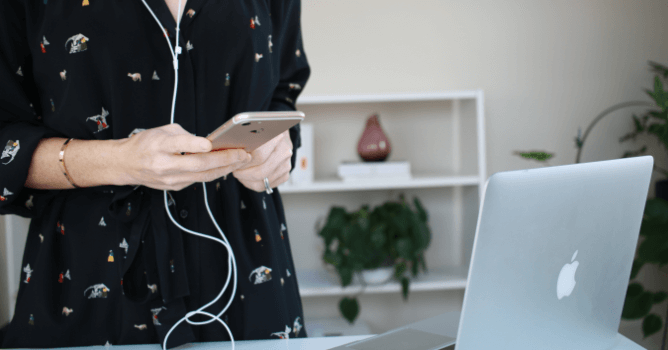 Surprise End-of-course bonus
Sshhh. This one's a secret.
When you successfully finish Fluency School, you'll think: what's next? How can I continue?
But don't worry. Immediately after completing Fluency School, I have a special bonus I've designed that will boost your progress, grow your vocabulary, improve your listening skills, and give you more speaking practice.
And it's super fun.
Value $120. Included with your Fluency School registration.
Is Fluency School right for you?
Curious if you've got the right level? Is the course a good fit for you?
Fluency School is perfect for you if...
You have a good understanding of English grammar
You can speak about basic subjects like going on vacation, your responsibilities at work, and subjects you're interested in
You need confident English skills for better job opportunities, for your work, or for living life in an English-speaking country
You're ready to invest financially in your English and in yourself
You're prepared to make English a priority, able to commit time and energy to the program
Fluency School is NOT for you if...
You are a beginner or have a pre-intermediate level (A1-B1) in English
You don't understand basic English grammar
You are not able to speak about basic subjects like going on vacation, your responsibilities at work, or subjects you're interested in
You don't use English in your daily life and you don't need it now or in the future.
You're not ready to invest financially in your English and in yourself
You're not prepared to make English a priority, able to commit time and energy to the program
Your Investment for Fluency School
The total value of Fluency School is $2010.
Your investment for the July Fluency School course is $799*.
This includes live small group classes with me in my online classroom, personal feedback, individual speaking tasks, downloadable videos & worksheets, and lifetime access to the Resource Library, and the Fluency School Online Community.
There are two payment plans available. You can make one full payment of $799. Or you can make two monthly payments of $450 for a total of $900.
*Available only in November 2019. Price will increase in April 2020.
I'm fully committed to helping you speak English with confidence so you can say what you want and achieve your dreams.
Try Fluency School for 7 days. If it doesn't work for you, you'll receive a full refund.
To get a 100% refund, you must do all the work in Module 1 and join us for online classes.
Joining Fluency School means you must commit and give your time to do the work. I take the course seriously and have a very high standard of commitment, support, engagement and results-oriented learning.
I know if you participate in the course, you will get the results you need. But if you do all the work in Module 1 and decide the course isn't valuable to you, I will provide you the full 100% refund. All you need to do is send your request and the work you've done for Module 1.
Founder of Speak Confident English and Fluency School
"I love helping women who are shy English speakers become confident and able to speak with anyone in English, at work and in daily life."
Annemarie believes that English should not be a barrier to success. If you'd like to speak English more naturally in business meetings and with professional contacts, if you want to present your expertise to international audiences, or if you want to make friends and feel comfortable in your new life in a new country, Annemarie can help you do that.
Fluency School was created by Annemarie with Speak Confident English to help international women develop confidence and fluency in English. This online speaking course is offered three times per year. Join the waitlist to get the free Fluency School training. It's a special preview of the course.
© 2019 Speak Confident English