Accelerate Your English Confidence in 2020 — Part 1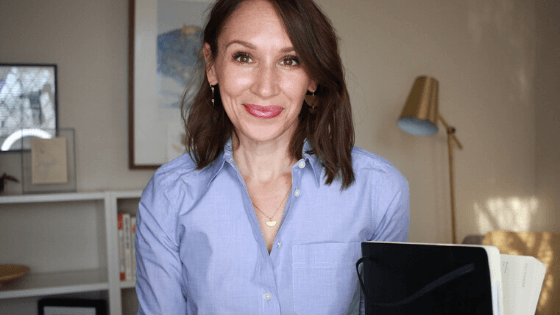 This week I asked my community on Instagram: What is one thing you absolutely what to see happen in 2020? English confidence in 2020 was at the top of that list.
Here are some of the answers I got:
I want to speak English without getting stuck. And also feel at ease when I begin to speak.

I want to see myself speak English fluently and to get work.

My fluency and more confidence in English.
Are you feeling the same? Is 2020 your year?
I absolutely want to help you make that happen. 
In fact, I want to help you accelerate that. To accelerate means to do something quickly or to speed something up.
English confidence does NOT happen overnight. And there's no magic formula for fluency. 
BUT — you can stop losing time or wasting time on the wrong things. We're going to do this in a way that might surprise you though.
Today I'm going to share Part 1 on how to prepare to accelerate your English confidence in 2020. 
It includes 5 questions to help you think about what you've BEEN doing — what's worked and what hasn't because the truth is:
You can't make plans for where you're going if you don't know where you've been.
This is an essential step to set you up for success. 
Then in January, I'm going to share Part 2 so you start your year off right.
Are you ready?
5 questions to help you accelerate your English confidence in 2020.
5 Questions to Accelerate Your English Confidence in 2020 — Part 1
Okay, here's what I want you to do. 
I want you to get your calendar from the past year, a pen and some paper. You're going to do some challenging thinking and some writing.
You certainly CAN write in your native language but if you're up for a challenge, I'd love for you do this in English. It's a PERFECT opportunity to get some English thinking and writing practice in English. 
As I ask you these questions, go back and review your calendar. Doing so will activate your memory. 
Question 1:  Looking back on this year and your efforts to become more confident in English, what is one thing you're proud of?
At SCE, one of our values is to celebrate EVERY success and to recognize accomplishments. Your hard work deserves to be celebrated. 
When you acknowledge this accomplishment, you're also identifying something that worked for you. This is helpful to remember when you think about how to continue moving forward.
Question 2: What did you learn in English this year?
It's so easy to forget how much we've learned. You might feel stuck. Maybe you feel you're in the same place you were at the beginning of January 2019. 
But I challenge you to look back on your year and to see everything you've learned. 
Doing this will help you avoid discouragement, which leads to giving up. Instead, it will motivate you to keep going forward.
Question 3: What obstacles did you overcome in your English this year?
For example: did you finally start a conversation with coworkers? Did you do a job interview in English?
Write down and celebrate these successes.
Question 4: When you review your answers to questions 1, 2, and 3, what did you do that helped you make that progress? What steps did you take?
If you're here, then I know English confidence and fluency are what you want. Did you take any steps that helped you move closer? What were they?
Again, these are helpful to keep in mind for 2020.
If you didn't take any steps to get closer to your goal, why not? Is there something that stopped you?
I want you to write all of this down. Thinking through these questions — honestly — will help you remove the fears, frustrations, and challenges that stand in your way.
Question 5: What fears, frustrations, bad memories, or negative stories can you leave behind in 2019.
Fear, anxiety, and negative talk paralyze us. As a result, we lost opportunities.
For example, maybe your boss wanted to give you a promotion but the job requires you speak English and you've already told your boss 100 times that you can't speak English… 
Or maybe you said no to opportunities because you didn't believe it was possible for you.
I want you to write down fears of failure, the anxiety before speaking publicly, the frustration when you get stuck, every bad memory of someone laughing or not understanding — write down any negative belief and feeling that you want to leave in 2019. 
This is your opportunity to go into 2020 feeling renewed and hopeful because here's what I know is absolutely true: it is 100% possible for you to become confident in your English and in yourself — no matter how shy, stuck or frustrated you feel.
This is what I do every day. This is why Speak Confident English exists. This is exactly what we help students accomplish in our Fluency School and Advanced Conversation courses.
When you're confident, you're unstoppable. And that is possible for you.
That's why today I want you to remember and celebrate all the great things you did in 2019 AND I want you to leave all the negative behind.
In Part 2 of this lesson, I'll have 5 new questions for you to start off 2020 right so you can accelerate your English confidence.
To end, I've got a challenge for you. After you answer the questions in this lesson, share with me:
One negative story, fear, or frustration you want to leave in 2019. I'll say goodbye to it with you.

Or share an aha moment you have. An aha moment is a moment of sudden insight or discovery.
I'm excited for you and what's possible for you in 2020! Be sure to watch for Part 2 so you can complete your action plan to accelerate your English confidence. 
Have a fantastic Confident English Wednesday!
~ Annemarie
Get the Confidence to Say What You Want in English
Download my free training on how to build the courage and confidence you need to say what you want in English.
You'll also get my Confident English lessons delivered by email every Wednesday and occasional information about available courses. You can unsubscribe any time.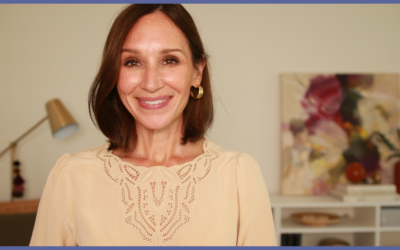 Answer common small talk questions in English with absolute confidence and enjoy conversations. Including 'How was your weekend?' or 'What do you do in your free time?'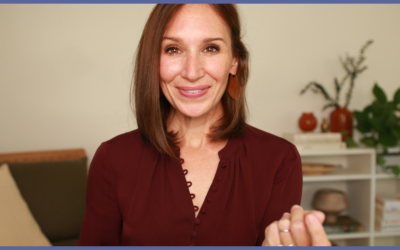 Answer common small talk questions in English with absolute confidence and enjoy conversations. Including 'How was your weekend?' or 'What do you do in your free time?'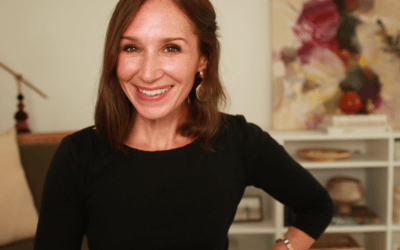 The weather is a common topic of small talk in English. That includes talking about the temperature — how hot, cold, warm, or cool it is outside.