7 English Idioms for the Autumn Season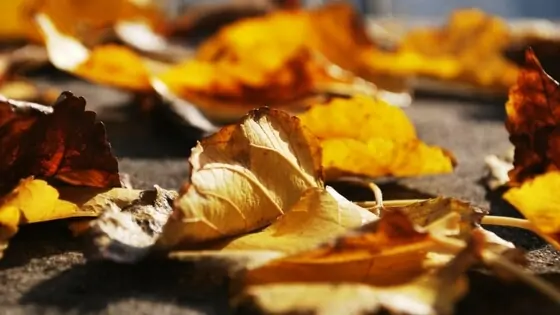 It's October! And that means it's the perfect time to boost your vocabulary this week with English idioms that use autumn vocabulary!
Where I come from, October is THE month of autumn. It's the month when…
trees become flowers for a short time with the leaves changing from green to red, orange, yellow, gold, and rust.
the air becomes brisk and the wind much colder, which means it's time for jackets and scarves.
you can begin to smell winter coming. Have you noticed that before? The smell of winter?
we eat apples and pumpkin. In fact, pumpkin is everywhere. You can find pumpkin-spiced cakes, cookies, and even coffee!
That is October for me. I'd love to know, what is October like where you live? After you do this lesson, please share about your October in the comments.
But now let's get to our lesson: 7 Idioms for the Autumn Season. These idioms use vocabulary that is common during the fall months.
My favorite idioms with autumn vocabulary.
Apple of (someone's) eye
The person who is most loved or cherished by someone else; the person someone is most proud of.
Example: Did he know he has 9 grandchildren!! And all of them are boys except for one. And his granddaughter is certainly the apple of his eye. He adores her.
The apple never falls far from the tree
Used when someone has characters or traits as his/her relatives or parents; when someone behaves just like his/her relatives or parents.
Example: Laura is planning to go to medical school next fall. She says she wants to be a surgeon like her father and grandfather. I guess the apple never falls far from the tree.
To drive someone nuts
To make someone feel crazy; to exasperate someone; to make someone feel annoyed to distraction. (Similar expressions: to drive someone crazy, to drive someone bonkers, to drive someone up a wall)
Example: PLEASE turn down your music!!! I can't think, I can't study, I can't do anything. You're driving me nuts!
To turn over a new leaf
To begin again; to start anew; to reform; to refresh.
Example: I'm serious this time. I know I always say I'm going to quit smoking but I'm really serious. It's time to turn over a new leaf. I just had my annual medical exam and it wasn't good. It's time to quit.
Save for a rainy day
To reserve something (usually money) for a future need. (Similar expressions: to put something away for a rainy day, to keep something for a rainy day)
Example: I didn't expect to receive this much for my annual bonus! I'm glad to have some extra money to save for a rainy day.
Example: I just purchased a new board game for the kids. They're going to love it! But I'm not going to give it to them yet. I saved it for a rainy day during the winter school break.
To feel/be under the weather
To feel ill; unwell.
Example: I'm so sorry to cancel our lunch meeting but I'm feeling under the weather. I think it's best if I go home to get some rest. I can't afford to be sick this week!
To get wind of something
To learn of or hear about something; to learn about something secret; to hear a piece of information that was supposed to be a secret.
Example: I just had a job interview with a new company! I'm so excited. But please don't tell anyone yet. I don't want my boss to get wind of the fact that I'm looking for a new job.
After you've watched the video and reviewed the lesson, I'd love to hear from you!
Tell me, what is your favorite idiom from this list? Share it in the comments and try using your own example sentence. That is the BEST way for you to really learn new vocabulary!
And do you know of other idioms in English that remind you of autumn? If so, share it in the comments so everyone can learn from you.
Finally, I'd love to know what October is like where you live! Feel free to describe your October in the comments section. It's a great opportunity to practice additional vocabulary!
Have a great week and thank you for joining me.
~ Annemarie
Get the Confidence to Say What You Want in English
Download my free training on how to build the courage and confidence you need to say what you want in English.
You'll also get my Confident English lessons delivered by email every Wednesday and occasional information about available courses. You can unsubscribe any time.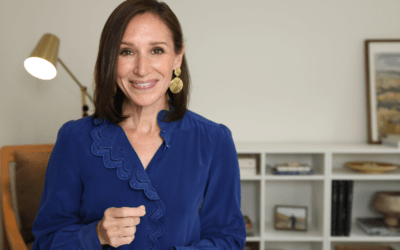 Collocations are a smart way to boost your English vocabulary & fluency. Discover what collocations are + learn common English collocations with think.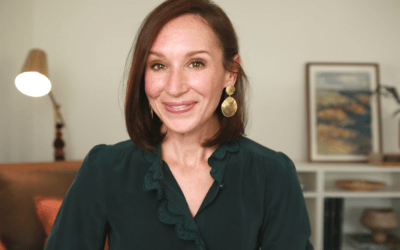 How and why should you use could have, would have, and should have (perfect modals in English)? They help us express emotions, regrets, and more.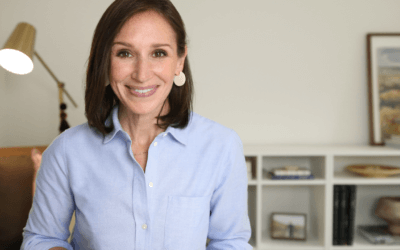 Every year International Women's Day has a new theme. This year's is #EmbraceEquity. Here's what equity means and how you can talk about it in English.