Fluency School <strong><em>II</em></strong>
Keep your confidence & master your fluency with Advanced Conversation, a month-to-month small group speaking course.
Available for Fluency School graduates only.
You Made Serious Progress
in Fluency School
In Fluency School, you gained confidence, overcame fears, and boosted your English fluency.
Advanced Conversation is exactly what you want after Fluency School: weekly small group discussions that are more advanced so you can keep your confidence, master your fluency, and take your English to the next level.
Advanced Conversation is Fluency School Level II and only available for Fluency School graduates.
Advanced English Training & Discussion
How can Advanced Conversation help you?
Weekly small group discussions focused on modern English vocabulary and grammar combined with in-depth training on speaking skills including:
Daily conversation without fear
Improved pronunciation
Advanced grammar skills
Modern vocabulary for daily life
Presenting information without stress
Interacting with & understanding native speakers
Starting and maintaining conversations with ease
Now that you've completed Fluency School, you have all the tools you need to develop a more powerful, advanced level in your English. 
Advanced Conversation will help you do that.
Every month we focus on a new theme and skills.
All materials will be provided to you before each class and materials from previous months are available in the resource library.
Here are a few sample monthly schedules:
Using podcasts to understand native speakers, learn modern English vocabulary, and discuss current hot topics
Controversial Conversations. Learn how to talk about topics such as immigration, race, and politics — politely in English. Gain advanced vocabulary and navigate delicate topics of conversation.
Films and books. Learn to summarize the plot, describe characters, and talk about the mood. We'll also have a controversial theme of banned books.
Describing People. Advance your ability to describe people — their personalities, physical descriptions, and other characteristics. We'll also read and discuss a modern short story.
Are you a Fluency School graduate? If so, fantastic! You'll automatically receive an invitation from me to join Advanced Conversation—Fluency School II. If you're not ready to join now, no problem. You can join me at any time. Just contact me when you're ready.
Easy-to-use scheduling calendar. Just like you did in Fluency School, use my online calendar to choose the class times that work best for you.
Get all your materials, homework, and the Advanced Conversation resource library in the course. Everything's all in one place.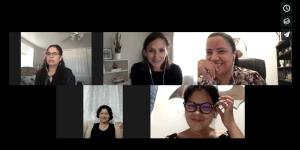 Get speaking practice every week. Join Kelly, your colleagues, and I in our small group classes every week.
Advanced Conversation is month-to-month. When you join, you'll automatically renew your membership every month. You can cancel or pause your membership at any time.
Classes will be on Tuesdays and Thursdays. Currently, the class times are:
12:30  / 18:30 — Chicago, United States
19:30  / 1: 30 — Berlin, Germany
10:30  / 16:30 — Vancouver, Canada
3:30 (Wednesday/Friday) / 9:30 (Wednesday/Friday) — Melbourne, Australia
*Class times are subject to change based on the availability of the students in the course and the teacher. 
Advanced Conversation is $99 per month. This includes your 60-minute small group discussions + all materials for the course.
*This is a month-to-month course, which means you'll automatically be billed every month. You can cancel or pause your membership at any time.
Your Advanced Conversation Coaches
We're excited to see you in class!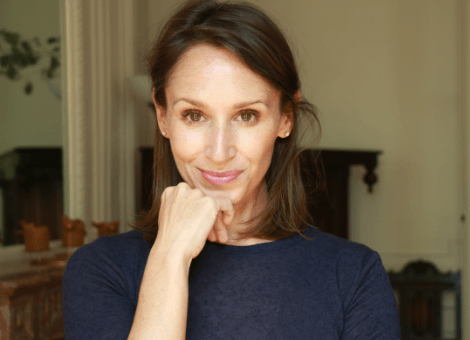 Annemarie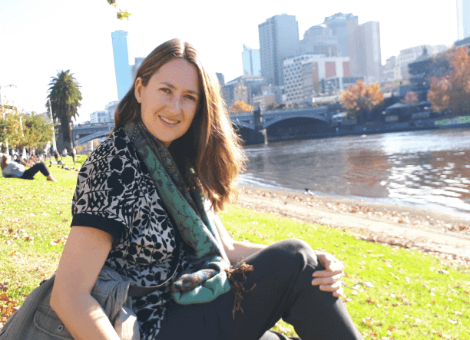 Kelly
FAQs
Answers to commonly asked questions.
I haven't taken Fluency School but I'd like to join.
I'm thrilled you'd like to learn with me but this course is ONLY available for Fluency School graduates.
I recommend that you register to join me for the next Fluency School course.
Registrations from non-Fluency School graduates will immediately be declined and refunded. 
How many small group classes can I join?
You may schedule 2 classes per week.
For most people, there are 2 classes on Tuesdays and 2 classes on Thursdays. You can schedule 1 class per day.
Depending on your time zone, you may find 1 class per day, 4 days per week. Again, you may schedule 2.
How long is this course?
Advanced Conversation is a month-to-month course. This means that you can join for just one month or you can choose to join multiple months.
Your membership in the course will automatically renew every month, which means you will be billed $99 USD at the beginning of every month.
However, you can pause or cancel your membership at any time. For example, if you're going on a vacation and want to skip a month, you can simply pause and start again when you're ready. You will not pay for months that are paused.
Who teaches Advanced Conversation?
Advanced Conversation is taught by Annemarie and Kelly.
Annemarie–an American–is the founder/director of Speak Confident English and Fluency School.
Kelly is from Australia. She joined the Speak Confident English team in March 2018.
What if I only want to join for one month?
No problem.
When you join, you will pay for the first month ($99). If you would like to continue, you will automatically pay for the second month ($99). You don't need to do anything if you want to continue.
But if you don't have the time or don't want to continue the second month, you can cancel at any time.
Who can join?
Fluency School II: Advanced Conversation is only available for former Fluency School students.
The skills and themes of the course are based on what you learned in Fluency School.
Will there be materials or do I need to watch videos and complete speaking tasks?
This course is 100% focused on the small group conversation classes – just like the classes you participated in during Fluency School.
In each class, you'll continue to master the speaking skills you gained in the course.
There will not be any videos or speaking tasks in this conversation course.
When necessary for the weekly small groups, Annemarie will provide materials that will help you develop your speaking skills, expand your vocabulary, and deepen your grammar knowledge.
I joined Fluency School a year ago. Can I still join Advanced Conversation now?
Absolutely! Advanced Conversation is available to you whenever you would like to join – now or at a later date.
What if I miss a class?
All classes will be recorded and shared only with our group.
I'll also provide class notes at the end of every class. These notes will include new vocabulary and key details that would be useful for your English.
If you miss a class, you can always catch up with the recordings and notes.
Will you add more class times later?
Yes, it is possible I will add or change the class times based on the needs of those who join the course.
If you can't find a class time that works for you, please be sure to email me to me know. If I can adjust the class times now or in the future, I'll be sure to let you know.