How to Find Work/Life Balance and Time to Study English
Confident English Spotlight Episode 5 is here! This month I chat with Olga from Ukraine.
In this interview, I talk with Olga about being a mom with a full-time job and how she finds work/life balance and time to study English. We also talk about her love of reading and favorite books in English.
If this is your first time joining me for a Confident English Spotlight Interview, in 2018 I'm interviewing a woman in my Confident English community every month. I'm interviewing women who have developed a successful career, are doing amazing work for others, are doing something inspiring and have overcome challenges in English. In each interview, I also ask how they became more confident and fluent in English.
And I want to share their stories with you for inspiration and motivation. 
After you listen, be sure to review the vocabulary I've highlighted below the video. Olga also has two fantastic book recommendations for reading in English. I've shared those as well.
If you've missed previous episodes of Confident English Spotlight, you can find them here:
Finding time for English with a busy life.
"If you're persistent, if you really want to move ahead, to make progress, then you'll find the way for this." – Olga on how to be more confident in English
Notes from Today's Confident English Spotlight with Olga
I'd like to highlight some great language Olga used in her interview so you can add it to your daily English.
to be an avid reader = to read with enthusiasm and eagerness
Olga mentioned she's an avid reader. Here are two books she recommends in English:
The Martian by Andy Weir
The Nightingale by Kristin Hannah—I can also recommend this book and it's one of my top favorites!
to absorb = to take in knowledge; to fully engage; to engross; to consume
We often use this verb in expressions such as:
to be absorbed in thought (to be fully engaged or consumed by thoughts)
to be absorbed in a book (to be fully engaged or consumed by a book)
to bump into (idiom) = to touch or strike someone/something accidentally; to encounter someone unexpectedly
This is a great idiom Olga used. Here are two example sentences using the meaning given above.
I have a bruise on my shin from bumping into the corner of a table. I wasn't paying attention and I didn't see the table.
Guess who I bumped into today?! I saw Sarah at the store. I don't think I've seen her for 10 years!
Now that you've watched the video and reviewed some of the language from the interview, I'd love to hear from you.
This is a great opportunity to practice what you've learned in this interview with Olga. Here are two questions using today's key language:
Are you an avid reader? If so, do you have a favorite book? Share your favorite book below! You might have the perfect recommendation for someone else.
Do you have a hobby that you get easily absorbed by? Like Olga, I get absorbed by a good book. What about you? Share an example using this vocabulary word.
The best place to share with me is in the comments below. I read and give feedback to comments, plus it's a great way to learn from others in the community. I look forward to hearing from you.
~ Annemarie
Say What <em><strong> You Want</strong></em> in English
Download my free training on how to build the courage and confidence you need to say what you want in English.
You'll also get my Confident English lessons delivered by email every Wednesday and occasional information about available courses. You can unsubscribe any time.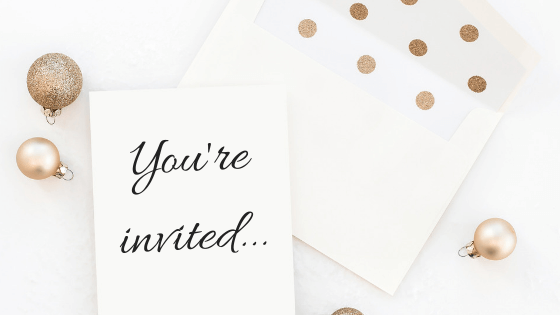 Imagine a colleague invites you to their house for a weekend BBQ or your neighbor invites you for dinner. With today's Confident English lesson, just a few easy steps you'll be ready to accept and decline invitations politely and confidently in English. You'll never have to worry about saying the right thing or finding the right words.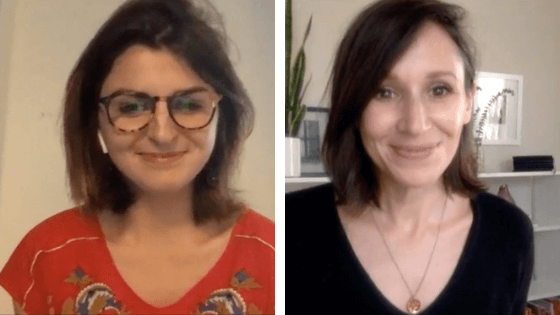 In Episode 11 of Confident English Spotlight, I talk with Anne-Laure about her transition from Paris to New York City and what she's been doing to boost her English skills.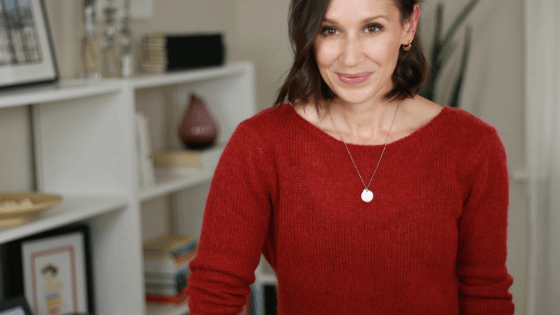 A student recently asked me why native English speakers use 'so' so much. In today's lesson, I'm going to share with you several ways that we use the word so and why, so that you can use it in your daily English conversation and do it with confidence.