FREE MASTERCLASS
Tell Me About Yourself
A Step-by-Step, Fail-Proof Solution for Your Next Job Interview in English
Press play to get started.
Bonus: Download the Tell Me About Yourself Workbook below the video.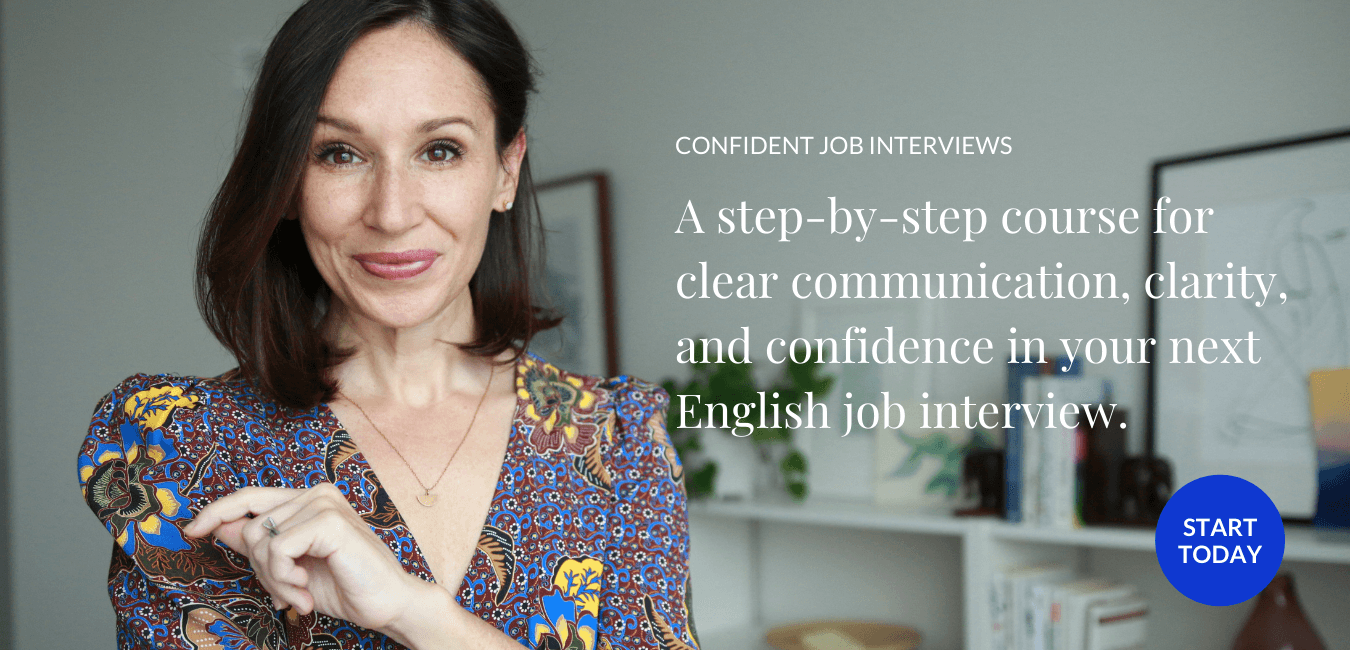 Want to keep learning with me?
In Confident Job Interviews, you'll go from worrying about your English to feeling confident in your ability to express yourself freely and share your professional expertise in the interview.
Download the Workbook
Use this workbook as you watch the masterclass to stay 100% engaged and write down ideas for your response to Tell Me About Yourself in English.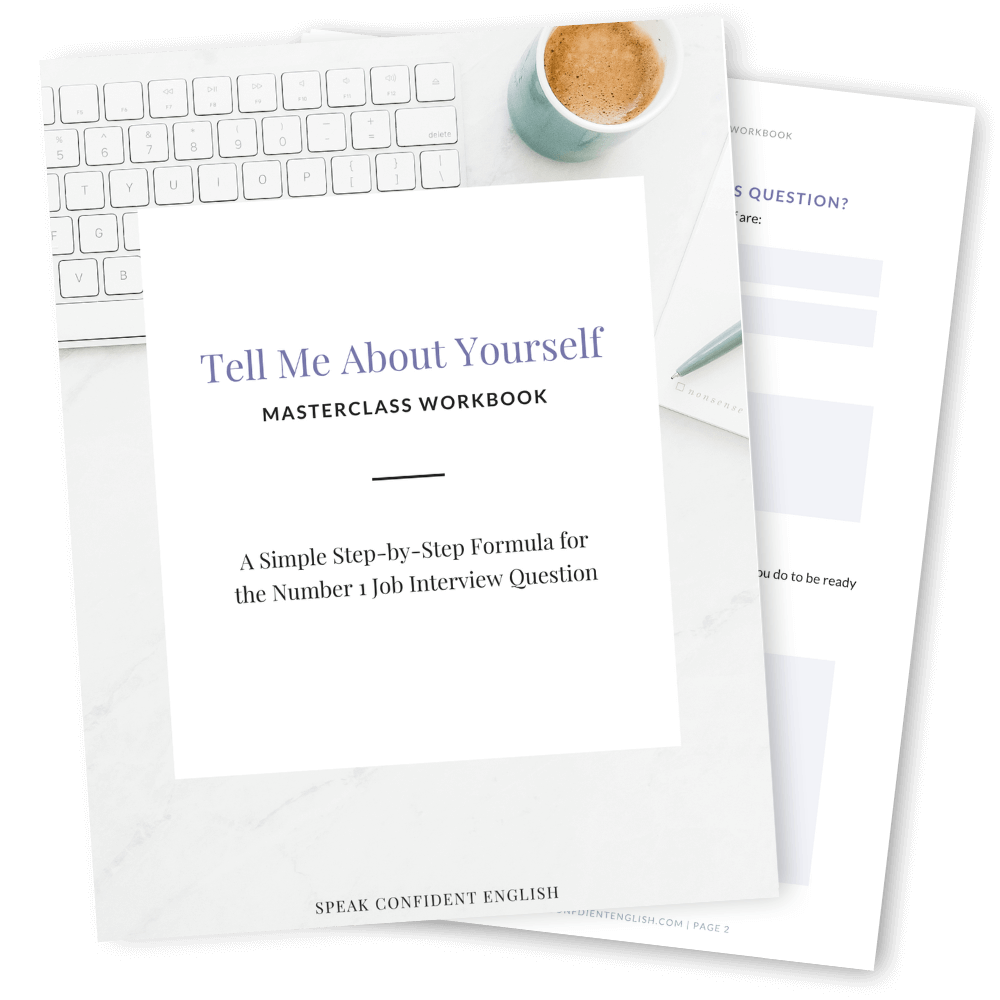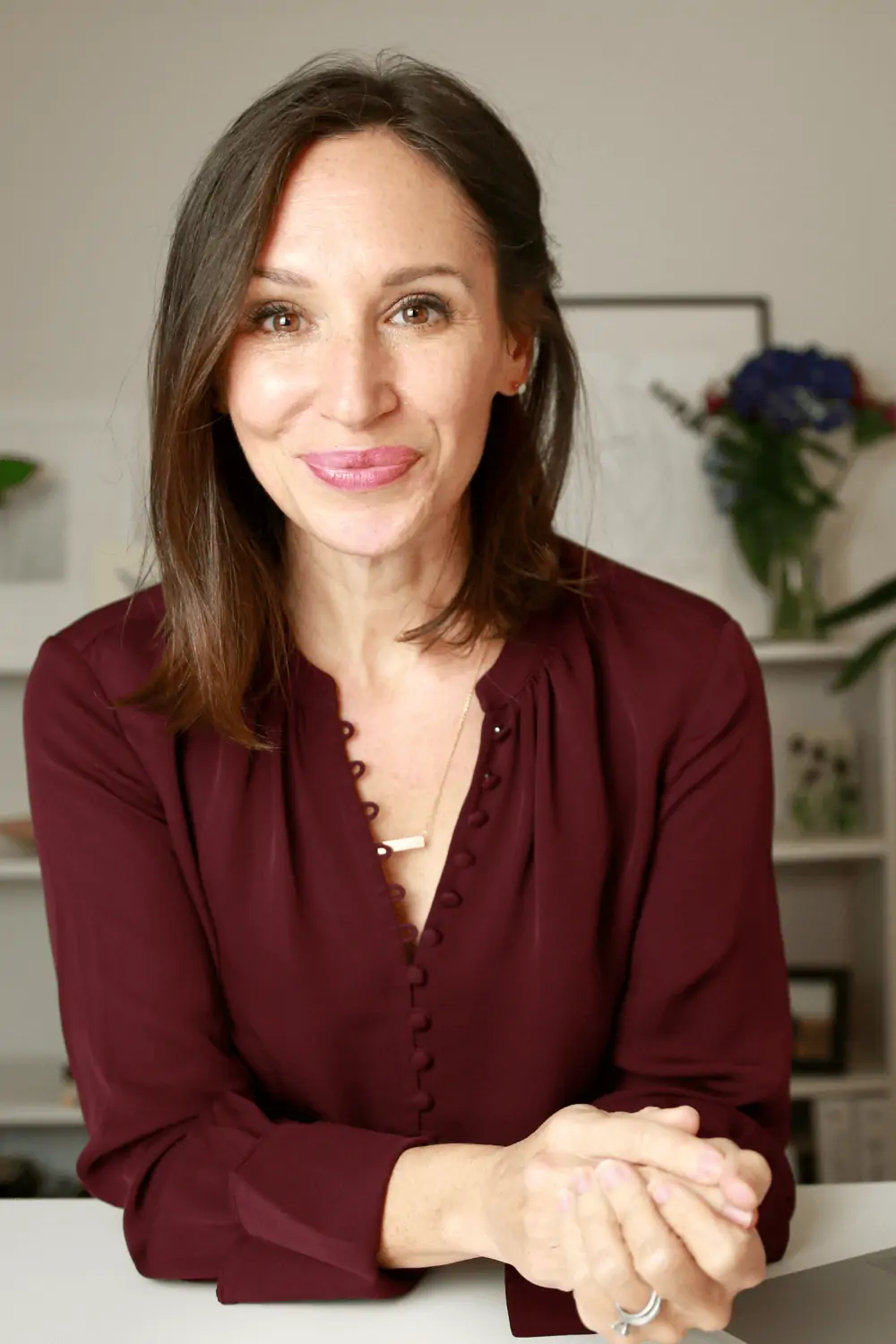 Annemarie
Meet Your Confident Job Interviews Trainer
Annemarie
I believe English confidence and fluency are possible for everyone—even the shyest English speakers. And I believe anyone can speak English without fear, without feeling stuck.
Sure, mistakes might still happen. But they won't cause embarrassment. And yes, it takes hard work and commitment. But it is 100% possible.
I'm crazy passionate about confidence and fluency and it's my mission to help people achieve both, for work and daily life in English. They are the hardest to get in language speaking and I see that as an opportunity. I'm excited to make confidence and fluency a reality for my students through education, motivation, and my community.
Now about job interviews. I have a fun fact for you. In my career, I've been been a director in two organizations. I had the opportunity and responsibility to interview and hire employees. As a result, I know exactly why interviewers ask specific questions and what they're really looking for.
I share all this inside knowledge in the Confident Job Interviews course.
Take the next step.
Share your example answer or your 'aha' moment below.