8 Conversation Questions for Holiday Parties
Are you dreading* your next holiday party because you know you'll need to start a conversation in English? Good news — I've got you covered.
In the United States, the end of November through January is the 'holiday season." A period of time full of holiday parties with coworkers, family, neighbors and friends. 
That means asking questions and having conversation in English. 
In this Confident English lesson, you'll learn:
8 questions to start conversations in English — perfect for holiday parties
Which questions are best for your boss, your colleagues, or dinner at someone's home
My number 1 tip for easy conversations in English
My NEW favorite conversation starter
After you watch, I want to hear from you. I'm going to ask you my new favorite question. 😉You can share your answer with me in the comment section below.
*to dread means to feel anxiety, fear, or apprehension about something
8 Conversation questions for holiday parties.
8 Conversation Questions for Holiday Parties
Let's start with the most difficult people to talk to at a work holiday party: your boss or senior managers.
You know you should talk with them but you don't want to (and you shouldn't) talk about work. Also, you shouldn't share too many personal details and definitely no life drama.
Here are three questions to spark interesting English conversation:
How did you become the [job title]?

How did you get into [career field] initially?

What's the best career advice you've ever received?
For example, how did you become the Creative Director here? Or, how did you get into finance?
Now let's back up for a moment. It would be very strange if you walk over to your boss, say hello, and ask one of those questions immediately.
Instead, we usually start with a little chit-chat or small talk like:
Are you ready for the holidays?

Any plans for the holidays?
Then, when you're ready to transition to a more in-depth question you can use a word like 'so.'
That means starting with hello, are you ready for the holidays. Then after a little small talk, "So I'd love to ask, how did you get into marking initially?"
(So is a great transition word. And I've got a whole lesson on how to use this word in English.)
Now let's say you want to get to know your colleagues better. Or your neighbors. Here are 3 great English conversation questions:
What podcasts are your into right now? (Similar: What are you binge-watching right now?) → Super popular question

What do you love/hate about the holidays? (Similar: What do you love/hate at this time of year?)

What's the best/most interesting thing you did this year?
Those are great questions for cocktail parties or any more casual holiday event.
But what if you're invited to a dinner party at someone's home or a restaurant?
These are more intimate situations with in-depth conversations that should include everyone. A great question you can ask the group is:
What's the most helpful invention of the past 100 years? → You could also ask the opposite with 'What's the most destructive invention of the past 100 years.' 
A similar question would be, "What's the best life advice you've ever received?"
Okay, we have just one more question to go and it's my NEW favorite question. But before I share it, I want to talk about the secret to easy conversations in English.
A good conversation means you need to have a question AND you need to participate in the conversation, right?
Here's my number 1 tip:
Be prepared with 2 or 3 questions you would like to ask at your next holiday party AND prepare how you would answer those questions.
99% of the time, when you ask a question, you'll get an answer and then hear, "And what about you?" 
Always be ready to answer your own question.
Now, let's get to my favorite NEW question for starting conversations.
If you've been following me for awhile, you know my previous favorite question was:
What's the most interesting thing you've read/heard recently?
But I've got a new favorite conversation starter and this is the question I'll be using at all my holiday parties this year:
What do you wish you were doing more of in your life?
I love it because everyone will have an answer and it's perfect for any situation — a cocktail party, a dinner party, a 1:1 conversation with a friend or colleagues. It works for everyone.
❤️ this lesson? Check out:
Now I want to hear from you and I definitely want to know your answer to my new favorite question.
As we prepare to end 2019 and start a new year, what do you wish you were doing more of in your life? Share your answer with me in the comments below. I'm excited to read them.
Have a fantastic Confident English Wednesday!
~ Annemarie
Get the Confidence to Say What You Want in English
Download my free training on how to build the courage and confidence you need to say what you want in English.
You'll also get my Confident English lessons delivered by email every Wednesday and occasional information about available courses. You can unsubscribe any time.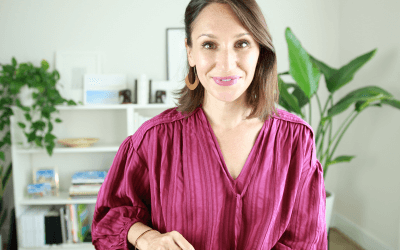 Learn 20 different ways English speakers ask 'how are you?' With each, you'll know exactly what the question is really asking, how to best respond, and how it might sound (the pronunciation isn't always the same as what you see in writing).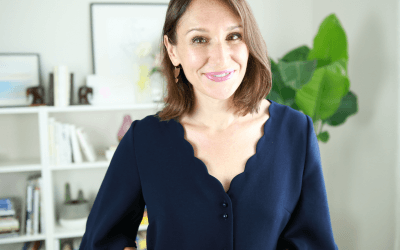 Learn how to celebrate good news & congratulate someone in English for a variety of casual or formal situations like a job promotion, successful project, wedding, and more.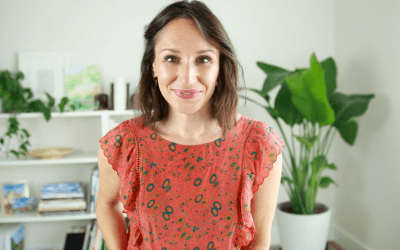 Get 31 idioms, phrasal verbs, collocations, and more to have confident English conversations about working from home, creating productive routines, and common challenges.