#224: 10 English Power Words for Leaders
Whether you're in a management position, you've been recently tasked to lead a project, or you're seeking to develop your career, fine-tuned leadership skills are essential for success.
These are the skills you use when organizing other people to reach a shared goal and when you motivate others to complete their tasks.
Knowing the vocabulary and understanding definitions of leadership skills can be especially helpful when you're aiming to:
interview for a job in English

write a resume

determine opportunities for personal/professional growth
So I'd love for you to join me today in exploring 10 English Power Words on Leadership. 
Before we get into the lesson, let's talk about what I mean by Power Words.
If you're a student in my Confident Job Interviews course, then you're definitely familiar with this.
A power word is a word that creates an emotion and a response. The emotion might be pride, accomplishment, relief, excitement, etc. 
And when I say it's a word that creates a response, what I mean is it may inspire someone to take action.
Furthermore, power words can help us be more precise in our meaning.
Everything you learn in this lesson today is aimed to boost your English vocabulary so you have more options when you're choosing your words and it's designed to heighten your awareness of these leadership skills in English.
10 English Power Words for Leaders
Power Word #1: Achieve
We often use verbs like "can" or "do" to communicate what we're capable of doing at work. In the process, we forget to take ownership of the hard work involved in attaining a result. 'Achieve' is a powerful word that communicates your ability to attain your goals, not just do something.
Example:

"My team and I achieved our goals and met expectations."
Power Word #2: Delegate
When talking about your role as a leader, you may need to describe your style of team and task management. In these instances, it's important to choose words that demonstrate your strengths in managing teams or projects. 
The next time you describe your experience, rather words such as 'assigned', 'gave', or 'told'. 
Example: "

As the Public Relations Manager, I often

delegated

digital outreach tasks to new team members as a way of helping them learn more about our clients.

"

 
Power Word #3: Deliver
When you're working in a fast-paced and competitive field, colleagues and employers want to hear if you're capable of meeting expectations and bringing results. 'Deliver' showcases your professionalism and leadership. Moreover, the word implies that you're someone who is capable of bringing results to the table.  
Example: "

I

delivered

the desired results and met expectations.

"

 
Power Word #4: Facilitate
As a leader, you're often required to find routes for smooth transitions or make a process easier. When describing such experiences, you might use words like, 'suggested', 'assisted', 'helped', or 'aided'.
However, we can opt for replacing those words with 'facilitate'. 'Facilitate' not only communicates your involvement in an action, but it also communicates that YOUR assistance allowed something to progress forward. 
Example: "

I

facilitated

opportunities for employees to maintain work-life balance by introducing a 4-day workweek.

"

 
Power Word #5: Implement
Implement is a great verb to say that you were able to successfully and practically carry out an action. Instead of saying that you 'introduced', 'tried', or 'used' different strategies, try saying: 
Example: "

I regularly reviewed and

implemented

strategies for stronger client outreach.

"

 
Power Word #6: Improve
You are someone who has the skillset to make something better. Oftentimes, you might unintentionally downplay this by saying that you changed, altered, or updated something. To showcase your leadership and experience, replace the aforementioned words with 'improve'. 
Example: "

I improved the legacy code for the company's client management database.

"

 
Power Word #7: Mentor
Nothing says leadership like the ability to mentor and train a team member. Every workplace relies on someone who is great at their job to guide and help a new employee. 
Example: "

I

mentored

a new colleague and guided him throughout his training period."

 
Power Word #8: Resolve
As a leader, there are times when you need to make strong decisions. 'Resolved' is a great verb for converting the determination and authority that go hand-in-hand with making a decision.
When explaining the solution to a problem, particularly if the solution or decision wasn't an easy one, rather than 'came to the conclusion' or 'made the decision', you could say:
Example: "

I

resolved

that the team would require strict deadlines to avoid further delays

."

 
Power Word #9: Spearhead
Spearheaded is an empowering verb for speaking about your achievements with confidence. Spearheading is the epitome of leadership and means you can lead a team or workplace in an endeavor. It also means that you took the lead. 
Example: "

I

spearheaded

various projects for expanding and improving the core services

."
Power Word #10: Specialize
Finally, 'specialize' is a straightforward and strong word to use as a means of emphasizing your skills, education, or experience. It means that you offer something special or specific. 
Example: "I specialize in SEO optimization and data analytics."
Now that you've reviewed this list of power words for leadership, it's time to practice. 
I have 3 questions for you to consider:
What is your favorite new word on this list? Share it using your own example sentence.

Which word on this list describes one of your strengths? Try using it in your own sentence to describe your expertise.

In your opinion, what skills should a leader possess? Why?

I look forward to hearing your responses. The best place to share is in the comment section below.
Have a fantastic Confident English Wednesday!
~ Annemarie
P.S. Are you looking for a community to provide support, help you stay motivated, and guarantee that you grow? Check out our Confident Women Community.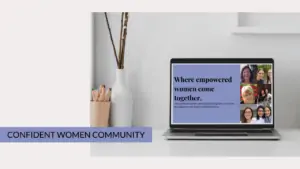 Get the Confidence to Say What You Want in English
Download my free training on how to build the courage and confidence you need to say what you want in English.
You'll also get my Confident English lessons delivered by email every Wednesday and occasional information about available courses. You can unsubscribe any time.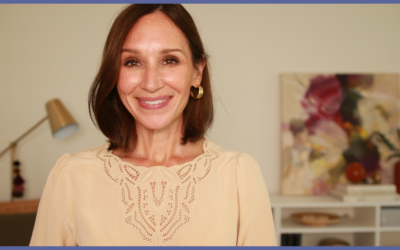 Answer common small talk questions in English with absolute confidence and enjoy conversations. Including 'How was your weekend?' or 'What do you do in your free time?'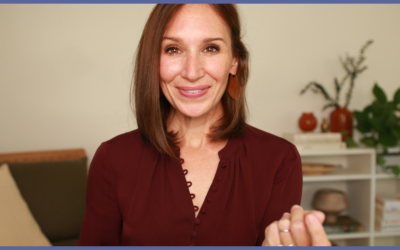 Answer common small talk questions in English with absolute confidence and enjoy conversations. Including 'How was your weekend?' or 'What do you do in your free time?'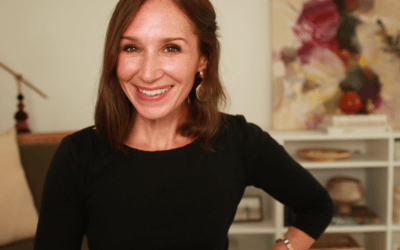 The weather is a common topic of small talk in English. That includes talking about the temperature — how hot, cold, warm, or cool it is outside.