How to Talk about Exercising at the Gym & Working Out in English
Happy New Year! This is the first lesson in 2018 and what could be better than focusing on exercise at the gym and fitness?
It might be a cliché but, if you're like me, you probably indulged over the holidays. You ate a little too much. You drank a little too much. And now you're focused on exercising at the gym, working out, and getting fit.
But are you ready to talk about your exercise routines and fitness goals in English? If not, then today's lesson is for you.
In our Confident English lesson, I'll share with you:
3 common post-holiday exercise routines with advanced vocabulary

common conversation starters to get to know someone at the gym or talk about fitness
For example, maybe you've decided that this year you're going to run a marathon. Or maybe you're trying a new CrossFit gym for the first time.
Whatever your plans and fitness goals are, I hope that you crush them! (Note: Be sure to watch the video to find out what I mean by 'crush them.')
Get ready to talk about your exercise routine and fitness goals in English.
Now that you've watched the video, it's time to get some practice!
Are any of the situations I shared in the Confident English lesson similar to your goals right now? If so, which ones?
Are you trying out any new fitness routines to get back into shape? Maybe you've decided to try yoga for the first time or you've just hired a personal trainer.
And finally, do you have a great playlist for running, exercising at the gym, or doing yoga? If you have some great song recommendations, I'd love to know about them. You can share your favorite motivation song or exercise playlist in the comments below.
As always, you can share your answers and ideas with me in the comments section below. It's the best place to get to know others in our Confident English Community, practice new language you've learned, and get feedback.
Review the questions I asked above and share your answers with me.
And now, get out and work on your goals!
~ Annemarie
Get the Confidence to Say What You Want in English
Download my free training on how to build the courage and confidence you need to say what you want in English.
You'll also get my Confident English lessons delivered by email every Wednesday and occasional information about available courses. You can unsubscribe any time.
Use 4 simple steps to build effective habits and master your English confidence. I'll show you how with practical action steps and a free download to get you started.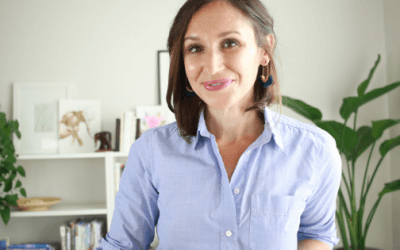 Sheer guts, utter crap, brand new, blatant stupidness. Intensifying adjectives are a wonderful way to speak with impact in English and the best way to learn them is with collocations.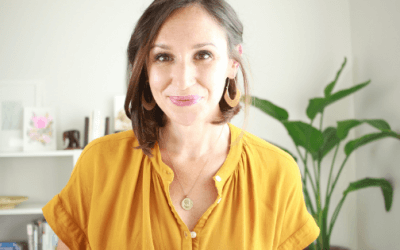 How can you best express your support for a friend's idea, opinion, or decision? You could say, "I support you." But there are better ways to say this.