How to Lead a Successful, Effective Business Meeting
So you have to lead a business meeting in English next week – are you ready?
I know you want to be able to contribute your ideas. You want to communicate clearly. And you want the meeting to be productive. The challenge is doing all of that in English.
Whether you're trying to win some new clients, negotiating with international partners, or leading the weekly staff meeting, this week's Confident English lesson will help you with:
6 Tips to Help You Lead a Successful Meeting in English
The Most Useful Expressions for:

Opening a meeting
Introducing yourself and others
Setting the agenda
Including everyone in the discussion
Keeping everyone focused
Giving feedback
Summarizing the key points
Closing the meeting
I know you want to be successful and effective in English. And now you can be.
Essential Expressions to Lead a Business Meeting in English
Opening the Meeting and Welcoming Your Attendees
Good Morning/Afternoon…
Since everyone is here, let's get started…
Let's begin…
First of all, I really appreciate your presence here today
First, I'd like to welcome everyone
I'd like to thank everyone for coming today
Introducing Yourself, Introducing Others, Asking for Introductions
I'm [insert name]
Let's go around the room and introduce ourselves quickly – please share your name and your job title
Let's go around the table and introduce ourselves…
Is everyone here?
Are we missing anyone this morning?
Sam sends his apologies – he couldn't make it this morning…
I know most of you but I see a few unfamiliar faces – could you all introduce yourselves?
Salina, would you like to introduce yourself?
Presenting the Agenda for the Meeting
Our goal today is to…
We have a few items to discuss today. The first is… The second is…
We're here today to…
We're here to discuss…
At the end of our discussion today, we should have a decision on…
So let's start with the first item on the agenda…
Eliciting Information from Others and Clarifying Information
I'd like to hand it over to Cindy, who can share her thoughts…
What does everyone think?
Tom, would you like to offer any information on this?
What are your thoughts on…
I'd like to get your input on…
I'm not sure I understand what you're saying…
So you're saying that… [repeat their point in your own words]
If no one has anything else to add, let's move on to…
Staying on Task & Focused on the Agenda
We need to move on to ensure we have enough time
That's a good point but we'll need to follow up on it after the meeting
That's very valuable input but we need to finish this topic – can we follow-up after the meeting?
That is a very valid point but we need to focus on our original topic…
Can we add that topic to the agenda for our next meeting?
Unfortunately, we only have ten minutes left, so we have to move on to the next item
Let's table this issue for now – we need to move on
Exchanging Ideas and Giving Feedback
I'm in complete agreement…
I'm going to have to disagree with you…
It seems clear that you are correct…
I see the issue a little differently…
Summarizing the Key Points, Decisions, and Action Items
After discussing our options, it's time for a final decision.
It seems clear from our discussion that everyone is opposed/in favor of…
Let's put it to a vote – all in favor, raise your hands.
Since we need more information to make a final decision, let's push this to our next meeting
Closing the Meeting
We're getting close to our time, so let's wrap it up
Any final thoughts before we close the meeting?
It looks like we've covered our main points…
Unfortunately, it's time to conclude our discussion…
If there are no other issues to discuss, I'd like to adjourn the meeting…
Let's figure out the date for our next meeting…
I'll follow up with you individually for the items we weren't able to discuss here…
If you have further questions or want to discuss, we can meet privately or you can send me an email…
How does 20 March work for the next meeting?
How about next Tuesday for a meeting to discuss our follow-up items?
I'd like to thank everyone for sharing their time today
I look forward to seeing you all at our next meeting
Now that you've reviewed the lesson, I'd like to hear from you.
Would you share:
What has helped you to be successful in English in your meetings? You might have a useful tip that could help someone else in the Confident English Community.
Do you still feel nervous when you have a business meeting in English? If so, what is your greatest challenge?
I look forward to hearing from you. As always, thank you for joining me and, if you enjoyed this lesson, please share the Confident English love! You can share on Facebook or LinkedIn using the buttons on the side.
~ Annemarie
Get the Confidence to Say What You Want in English
Download my free training on how to build the courage and confidence you need to say what you want in English.
You'll also get my Confident English lessons delivered by email every Wednesday and occasional information about available courses. You can unsubscribe any time.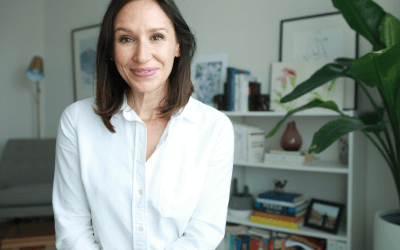 Order what you want. Ask about the menu. Make reservations. Use these 41 common restaurant collocations to communicate with confidence every time you go to a restaurant in English.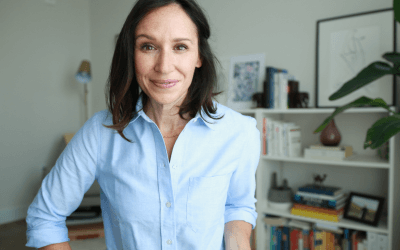 When you know something to be true, when you have an opinion that needs to be shared, be more assertive and powerful in your word choices. Here are 3 simple ways you can do that.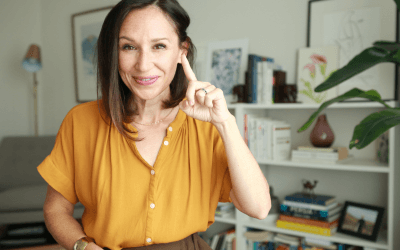 You might recognize universal signs of happiness or anger, but how do you describe the expression on someone's face? Here's how to describe what someone is doing with their eyebrows, eyes, mouth, and chin.