Write the Perfect Business Letter in English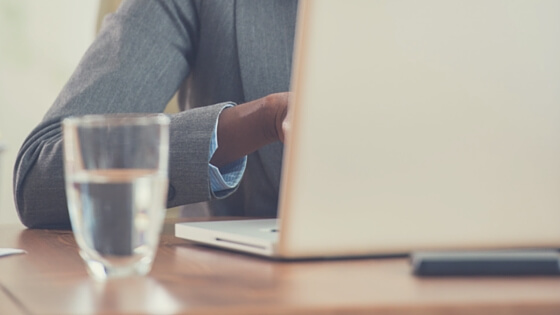 Write the Perfect Business Letter in English
Let's get down to business!*
Business letters are still a critical part of doing business around the world. We use them for introductions, sales, proposals and much more.
But every language also has its own special phrases or components that are necessary for a good letter.
Let's work on helping you to have the most effective and successful letter in English.
*[Let's get down to business] is a common idiom. It means: Okay, no more small talk or polite talk. It is time to focus on a business discussion or serious matters.
Business letters are also known as formal letters.
As a result, your letter should be formal and appropriate. Business letters are very different than emails, which are more informal and friendly. This means you need to be much more careful about appropriate expressions, grammar, and punctuation.
Today I'll provide the format or structure you need to use for a business letter PLUS several example expression we use.
But – in addition to the correct format – you should also remember to:
Keep it clear and concise

Keep it correct

Keep it professional
Address and Date
Your business letter needs two addresses (the sender and the recipient) and the date that you write the letter. 
Here is the format you should follow:
Sender's Name (From)**
Title
Company
Address
Date
Recipient's Address (To)
Title
Company
Address
**NOTE: If you are using a company letterhead (which includes the company logo and address), you do not need to include all this information. 
Example:
Ms. Samantha Lesley
Founder / CEO
LHT Company
1234 Main Street
Big City, NY 10009
October 25, 2015
Ms. Nasreen Asmar
Human Resources Director
H57 Company
565 Some Avenue
Other City, NY 99900
Salutation / Opening
In all situations, it is best to use the person's name in the salutation of the letter. If you are not sure, try to do some research to find the name of the contact person. Here are some key rules for salutations:
If you do not know the contact person, it is best to stay formal and use a personal title + the full name or the last name.

If you are familiar or friendly with the contact person, you can just use the first name.

If it is difficult for you to identify the gender of the person based on his or her name, you can simply use the person's full name.
Example Salutations
Formal:
Dear Ms. Samantha Lesley,

Dear Mr. Josef Smith,

Dear Dr. and Ms. (or Dr. and Mr.) Stevens,

Dear Ms. Lesley and Mr. Smith,
Informal:
Dear Samantha,

Dear Josef,
Formal but unsure of the gender:
Dear Samantha Lesley,

Dear Josef Smith,
NOTE: It is important to use a person's name if possible. If you are unable to find a contact name, you can use the following examples but it is not recommended.
Dear [Job Title], (for example, Dear Hiring Manager)

To whom it may concern, 
Body
The body of your letter should typically be 3-4 paragraphs and everything should fit on one page.
Remember: be concise, be correct and be clear!
In the modern business letter, all the content should be justified to the left side – what does that mean? It means your addresses, date, salutation, body, and conclusion should all line up on the left side of the page.
When you start your next paragraph is should line up on the left and you should include 1 space or line between each paragraph.
When you start your next paragraph it should not have an indented line – that is not used often now.
A typical business letter has three primary paragraphs, which include:
Paragraph 1: Introduction. Include: who are you/who your company is, why are you writing, what is the main point?
Paragraph 2: Body & Details. Support your introduction with the important details or information you want your reader to know. This may be more than one paragraph if necessary.
Paragraph 3: Closing. Summarize your main point and provide your request for action.
Key Expressions for Business Letters
Introduce Yourself/Company
I am writing to introduce myself ___
I received your contact information from ____ and am writing to introduce myself because ___
I read/heard about your company in _____ and would like to introduce myself because __
As [insert your job title], I am writing to present [my company] to you because ____
I received your contact information from ____ and am writing to introduce [my company] because ___
[My company] read/heard about your company in _____ and would like to introduce ourselves because ___
Introduce a Product or Service
Our new product/service will be released next month and we are excited to share with you ___
This product/service is designed to ___ (include how it will solve a problem the reader has)
This product/service will ___ (include how it will solve a problem the reader has)
Refer to Previous Contact
To follow up with you after our (phone call, email, letter) on ___
In response to your request for ___
Thank you for your letter/phone call/email regarding ___
Details / Benefits of Your Product or Service
I'd like to include a quick story of how [product/service] helped [another company] to ___
As a company focused on [insert company goal], I am certain you would appreciate a [product/service] that could ___
Some of the key benefits of [your product/service] include ___
Request for Action
If you'd like to receive a sample of [product], I'd love to send one to you. You can reach me at ___ (or I will follow-up with you in 3 days by telephone).
If you'd like to test this service, I would be happy to work with you and provide you with an overview. To request a sample service, you can contact me at _____.
After this letter, I will plan to follow-up with you in 3 days to answer any questions you may have.
Giving Good News
I am pleased to inform you that ___
You'll be glad to know that ____
We are excited to announce that ___
Giving Bad News
I regret to inform you that ___
Unfortunately, we are not able to complete that request/fulfill the request due to ____
After much consideration, we have decided to ___
Next Steps (Closing)
I look forward to working with you on ___ or I look forward to meeting with you on ___
We are eager to begin working with you on ___
I look forward to your response.
We are looking forward to continuing our successful relationship with your company.
Closing
In your closing, use a professional remark and type your full name.
You should then include your handwritten signature (in blue or black ink) between the closing statement and your typed name.
Example Closing
Sincerely,
Samantha Lesley (handwritten signature)
Samantha Lesley (typed name)
Sample Letter
Note: This is not a real business letter. It is simply to be used as an example.
Jean Sollow
Director of Operations
Example Company
1234 Main Street
Big City, NY 10009
October 25, 2015
Ms. Nasreen Asmar
Human Resources Director
H57 Company
565 Some Avenue
Other City, NY 99900
Dear Ms. Asmar,
It was such a pleasure to meet you at [location]. I sincerely appreciate your interest in our work. To better introduce our company, I would like to tell exactly how we can be the answer to H57 Company's needs in your language strategy improvements among international staff.
At [Example Company] we have streamlined the process of assessing your staff's language abilities and implementing an easily adapted curriculum to fit the unique needs of your company. In just 5 years, we have served over 3,000 employees in the [City] area. On average, companies experience a 74% improvement in an employee's target language level with our language services.
I'd like to share more with you regarding what we can do for H57 Company, including some initial strategies we have for you based on our conversation. I intend to follow-up with you in 3 business days to arrange a meeting at your convenience.
I look forward to our next meeting.
Sincerely,
Jean Sollow 
Additional Resources
It is important that your grammar and punctuation also be correct for your business letter.
To help you in your proofreading, here are two great websites to help you:
Now I'd love to hear from you.
Have you ever written a business letter in English? Share your experience! 
What advice do you have for someone else writing their first English business letter?

What has helped you the most with writing business letters in English? And what is most challenging for you?
Share in the comments section below.
– Annemarie
Get the Confidence to Say What You Want in English
Download my free training on how to build the courage and confidence you need to say what you want in English.
You'll also get my Confident English lessons delivered by email every Wednesday and occasional information about available courses. You can unsubscribe any time.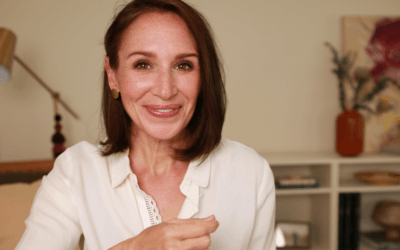 Boundaries are an essential part of healthy relationships and effective communication. Use these tips & phrases to set boundaries in English.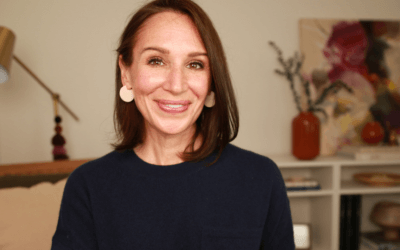 Giving feedback is an important skill for anyone who wants to excel in the workplace. Use these tips and phrases for supportive, meaningful feedback in English.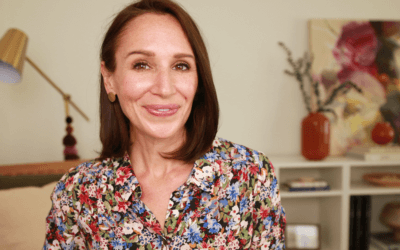 Linking words are a crucial component of fluent and cohesive English communication. They help to connect ideas, show relationships between sentences, and create a logical flow of thought.