#220: 24 Time-Focused English Idioms | Advanced-Level Vocabulary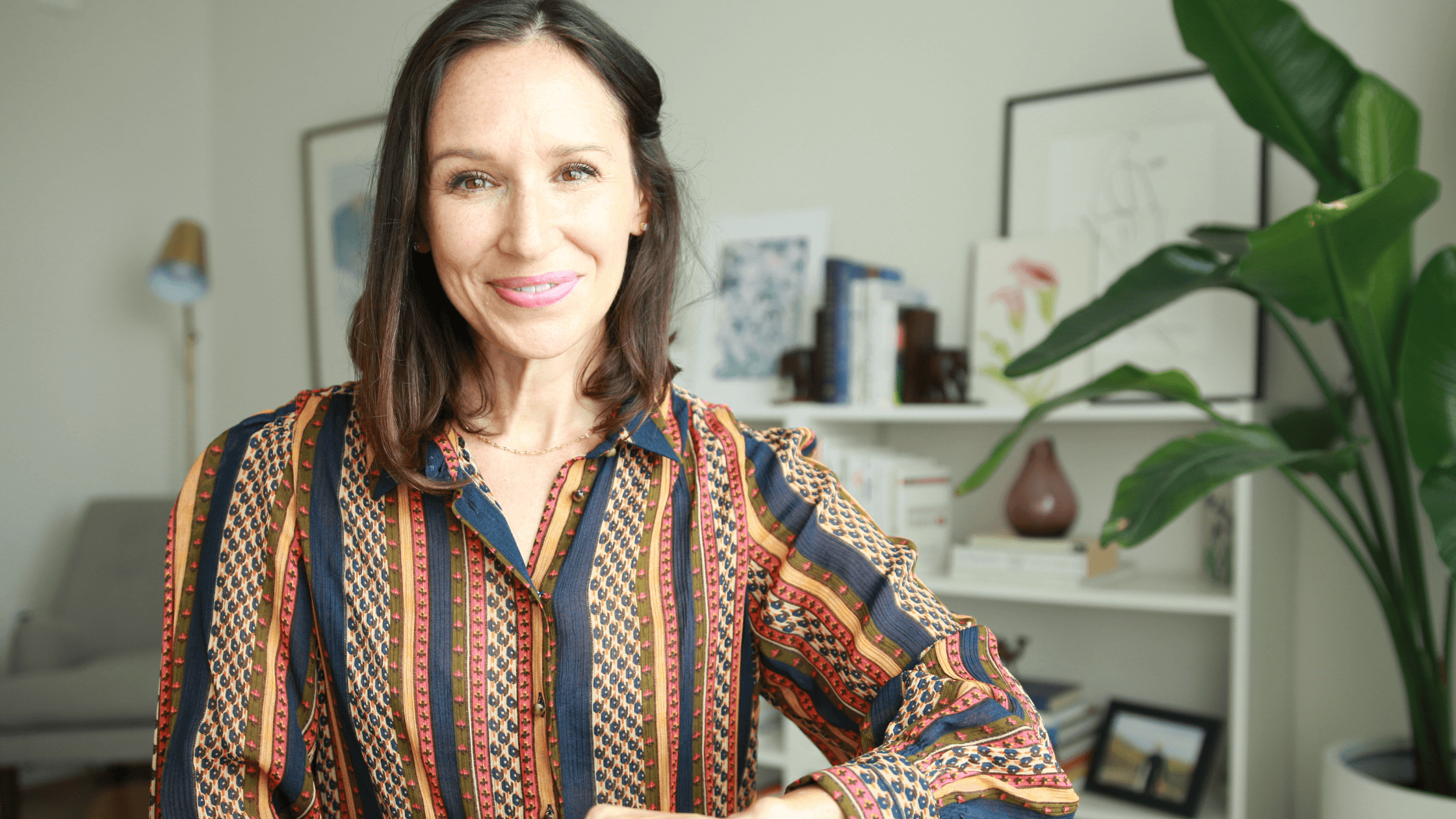 Adding English idioms to your, here and there, is a wonderful way to add interest or make your language more dynamic. Idioms also add creativity.
In this lesson with English idioms and phrases focused on time, you'll learn 24 new idioms to express
That is was the right time
Different points in time
A lack of time
An excess of time
A lack of frequency
As you watch, take note of your favorite English idioms in this Confident English lesson and then be sure to practice. There are 2 challenge questions for you at the end.
Time-Focused English Idioms & Phrases
Express That It Was the Right Time
In the nick of time
We got stuck in traffic, but we managed to arrive at the concert in the nick of time.  
The idiom is used to express that an event occurred just in time or before it was too late.
 At the eleventh hour
Just when we thought we'd never make the deadline, Carol finished editing and we submitted our proposal at the eleventh hour. 
Similar to "in the nick of time", this idiom also expresses an event that occurs just before it's too late. However, the idiom emphasizes that the event occurred at the very last minute. 
It's high time
It's high time that we consider finally moving out of an apartment and into a house. 
The phrase expresses that it's about time that we do something, that something happens, or that something occurred. 
In good time
When I worried about whether I'll find a job, my mother said that everything I wish for will come to me in good time. 
The phrase expresses that things will happen at the right time, but native speakers also use the phrase to ask the other person to wait patiently.
Indicate Different Points In Time
Eons/Ages ago
I finished reading Julie Andrews' new book eons ago. 
English speakers love to use this phrase to express that something was done or occurred a while ago. In fact, the phrase emphasizes that it was a long time ago. 
A ways out
Christmas is a ways out, but it doesn't hurt to start your holiday shopping early. 
This is a great phrase to express that something is far in the future. 
In the long run
We should start saving our money now, so that we don't have to worry about financial security in the long run. 
The idiom expresses a period of time that's usually in the future. We often use this phrase to talk about how things will develop over a longer period of time.
 At the crack of dawn
 I was up at the crack of dawn and ready to take on the first day of my new job. 
The idiom refers to the moment the sun begins to rise in the morning. English speakers use the phrase when they want to say that something occurred extremely early in the morning. 
The moment of truth
It was the moment of truth and we all wanted to find out whether "La La Land" would win an Oscar.
We use this idiom to refer to a moment when something will be revealed. Oftentimes, we use it in the present tense to identify the current moment as the moment of truth. 
Express A Lack of Time
Pressed for time
We were pressed for time and we couldn't afford to miss the plane. 
When we want to express that we don't have much time, we often use the phrase "pressed for time". 
Running late
The doctor was running late, so we had to wait over an hour to be seen by him. 
English speakers use this phrase to express that someone or something is behind schedule. We even use it to express that a train, bus, or flight is late. 
Ran out of time
Before I knew it, the test was over and I ran out of time to answer the last question. 
Almost everyone can relate to this phrase. The idiom expresses the inability to complete an action due to the lack of time.
A race against time/the clock
Everyone was racing against time to finish their holiday shopping before the stores closed. 
Similar to "running late", the idioms are used to express the urgency of completing an action within a period of time. 
Beat the clock
Don tried to beat the clock as he scarfed down his breakfast and rushed out the door towards work. 
Whenever we try to cheat time or get ahead, we try to beat the clock. Native speakers love to use this phrase to describe rushing to complete an action before time runs out.
 Time is money
My husband doesn't sit down for a moment because he believes time is money. 
We often use this idiom to explain that time is precious and that we shouldn't waste it.
Express An Excess of Time
Have all the time in the world
We have all the time in the world to binge-watch all the seasons of "How I Met Your Mother" this weekend. 
When you want to express that there is plenty of time for something, use this phrase. English speakers love to use the idiom to exaggerate that there is plenty of time. 
Time on my hands
Hilda has a lot of time on her hands now that her kids are at college. 
Nowadays, I don't have much time on my hands for watching TV shows. 
Similar to having all the time in the world, the phrase is used to express an excess amount of time. We can also use the phrase in negative sentences to say that we don't have time. 
To kill time
George decided to walk around the neighborhood, in an attempt to kill time before dinner. 
When you have too much time on your hands, you try to find ways to keep yourself occupied. The idiom is used to express the act of trying to fill your extra time by doing something.
Lose track of time 
I'm so sorry that I missed the appointment. I was in a meeting and lost track of time. 
I always lose track of time when I talk to my best friend. 
English speakers use the idiom to express that they got so caught up in something that they didn't notice the time flying by. 
Make up for lost time
Julian's parents made up for lost time by spending the weekend doing whatever he wanted. 
If you lose track of time or feel apologetic for being occupied by something else, this phrase is a great way to express that you would like to dedicate time to something or someone. 
Living on borrowed time
After surviving cancer, Katherine felt like she was living on borrowed time. 
We use this idiom to express that we are living or surviving beyond our expected time. 
Express A Lack of Frequency

Once in a blue moon
We see our extended family once in a blue moon and usually during family reunions. 
The phrase is used as an equivalent to "rarely". We use the idiom whenever something rarely occurs.
Every now and then
Every now and then, Hollywood produces a movie that influences a whole generation. 
Unlike "once in a blue moon", we use this idiom to express that something happens a little more often. We can like this phrase to the adverb "sometimes". 
Every so often
Ex. I don't have a sweet tooth, but every so often I crave a piece of dark chocolate. 
Similar to "every now and then", native speakers use this phrase to indicate that something occurs occasionally. 
Time to practice.
Review the questions below. Try to use new expressions from today's lesson in your responses.
What was your favorite new idiom from the list? How would you use it in your own example?

Think back on your week. Consider when you felt you had a lack of time or too much time. Or when something happened at just the right time.

Pick three idioms from the lesson and use them to describe how your week has been.
The best place to practice and share is in the comment section below.
Have a fantastic Confident English Wednesday!
~ Annemarie
P.S. Are you looking for a community to provide support, help you stay motivated, and guarantee that you grow? Check out our Confident Women Community.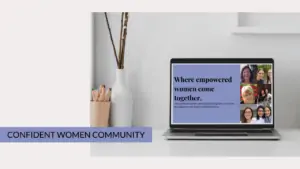 Get the Confidence to Say What You Want in English
Download my free training on how to build the courage and confidence you need to say what you want in English.
You'll also get my Confident English lessons delivered by email every Wednesday and occasional information about available courses. You can unsubscribe any time.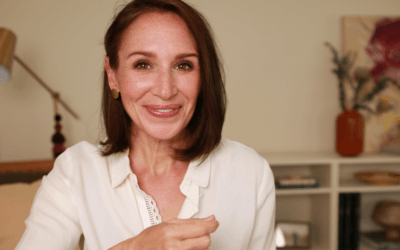 Boundaries are an essential part of healthy relationships and effective communication. Use these tips & phrases to set boundaries in English.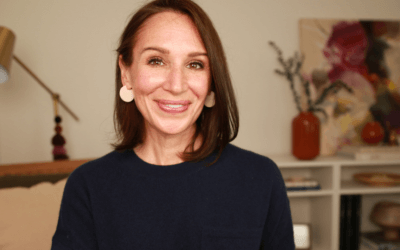 Giving feedback is an important skill for anyone who wants to excel in the workplace. Use these tips and phrases for supportive, meaningful feedback in English.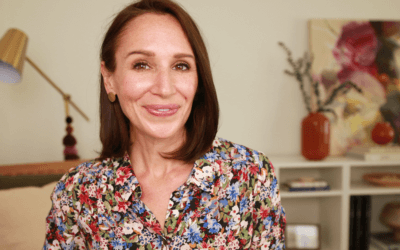 Linking words are a crucial component of fluent and cohesive English communication. They help to connect ideas, show relationships between sentences, and create a logical flow of thought.