English Vocabulary: Celebrating Thanksgiving in the United States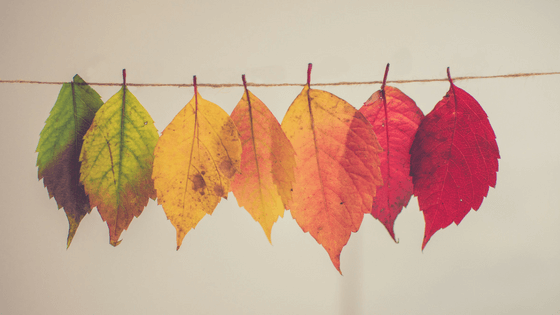 This lesson was updated in November 2017.
Join me this week for giving thanks and sharing my favorite holiday!
On Thursday, Americans will be celebrating Thanksgiving. There is a lot of information on the Internet – and in this lesson – about the holiday but for me there are two things I love the most:
1. Cooking and sharing a feast with loved ones
2. Remembering to be thankful for the beauty, the people, and the opportunities in my life
So what is this holiday really?
Honestly, Thanksgiving is most famous for its food and the amount of food we eat. It's the opportunity to have a feast with the people we love. This might be our family or – if we don't live near family – it could be friends and neighbors.
But we eat. And eat. And eat. A lot.
Of course, there are additional traditions too, which I'll share with you in this lesson. But there is something more important about this holiday: remembering life's daily miracles and saying thanks.
Thanksgiving is the opportunity to stop. Stop being distracted by stress and work and what we don't have. Life is full of details and disasters.
But Thanksgiving is an opportunity to focus on the good. To feel thankful and express what you're grateful for. And it's a great time to tell other people why you appreciate them or why they are special.
"Be thankful for what you have; you'll end up having more. If you concentrate on what you don't have, you will never, ever have enough." — Oprah Winfrey
Continue reading today's lesson to learn:
essential vocabulary for Thanksgiving
the history of this holiday
common traditions and foods to celebrate
If you're celebrating Thanksgiving in the United States for the first time, you'll learn everything you need to know.
But you can celebrate from anywhere. Here's how: Stop for a moment. Think about the good in your life. What is it? Who is it? Tell someone what you are grateful for. Or, even better, tell someone why you appreciate them.
Not sure what to say? I have 32 Ways to Say Thank You in English and some New Ways to Express Gratitude and Say You're Welcome in English for you.
A History of Thanksgiving and Essential English Vocabulary
Read the text below and fill in the blank with the missing word to learn more about Thanksgiving. Answers are available below the text. 
The most famous history of Thanksgiving comes from a 3-day (1) _________ in 1621.
The (2) ________ had arrived in Plymouth, Massachusetts from Europe in the winter of 1620. Many of the Pilgrims were not prepared for a very (3) _______ and difficult winter and, as a result, many did not survive.
In the spring, a Native American from the Wampanoag Tribe helped the Pilgrims. He taught them how to (4) _______ and fish in the America. He also helped them learn what to plant and how to farm in this new land.
In the fall, the Pilgrims were very fortunate to have a great (5) _______. The 3-day feast was a way to celebrate and give thanks – together with the Native Americans – for a great harvest.
200 years after the first Thanksgiving in 1621, President Abraham Lincoln declared Thanksgiving a (6) _______ holiday in 1863. At that time, the holiday was celebrated on the last Thursday in November. Then, in 1941, the American government changed the day to the 4th Thursday in November.
This year Thanksgiving is on November 23, 2017. Thanksgiving is now a national holiday, which means banks and (7) ________ offices are closed. Businesses also close so families can be together.
Since Thanksgiving is on a Thursday, many people also stay home from work on Friday and have a (8) ______ weekend. It is very common for family members to travel to be together. In fact, the Thanksgiving weekend is considered to be the (9) ______ travel time during the year.
Although Thanksgiving is celebrated by most Americans, it does have a difficult history. Native Americans suffered significantly under the immigrants & settlers who founded the United States. Many Native Americans gather together on this day for a National Day of Mourning. It is an opportunity to be together, to honor their (10) _______ and mourn the struggles, unjust history and challenges faced by Native Americans historically and today.
Choose from these words:
Cold
Government
Feast
Ancestors
National
Pilgrims
Busiest
Hunt
Long
Harvest
Answers
feast

pilgrims

cold

hunt

harvest

national

government

long

busiest

ancestors
Common Thanksgiving Day Foods
Did I tell you how MUCH we eat on Thanksgiving?
Typically, family and friends go to one home for the Thanksgiving meal. The host usually cooks the most important part of the dinner – the turkey. And everyone else brings food to share.
A common menu includes:
Roast turkey
Mashed potatoes and gravy
Cranberry sauce
Creamed or caramelized pearl onions
Sweet potatoes
Roasted pumpkin or squash
Sauteed Brussels sprouts
Stuffing with nuts, vegetables, and dried fruit
Casseroles with corn or beans
Oven-roasted carrots
Salad
Bread rolls
And desserts, of course! Pumpkin pie. Apple pie. Pecan pie.
Fun Facts about Thanksgiving
Some people say the first Thanksgiving was actually in 1541 in the state of Texas.
Macy's has a Thanksgiving Day Parade every year. The first one started in the 1920s.
Many Americans LOVE to watch American football on Thanksgiving. And there are many competitive teams that play. The first Thanksgiving football game was between Yale and Princeton in 1876.
There is also a Thanksgiving holiday in Canada – it is celebrated in October.
The Friday after Thanksgiving is known as Black Friday and is famous for huge shopping discounts. Black Friday got its name from the term "black" meaning to "make a profit." Many companies hope to make a profit for the holiday season from busy shoppers. This tradition started in the 1930s.
It is common to say "Happy Thanksgiving" on this holiday. You can say this to family, friends and even strangers.
Now that you've read about Thanksgiving, I'd love to hear from you!
I have two questions for you this week. The best place to share is in the comments section of the lesson, just below. That's where you can read other's comments and get feedback from me.
What are you most thankful for this year? Is there something wonderful that happened? Or is there someone you are particularly grateful for? Tell me about it.
If you live in the United States, have you celebrated Thanksgiving? What did you eat? What did you find interesting about the holiday?
Have a fantastic Confident English Wednesday and Happy Thanksgiving!
~ Annemarie
Get the Confidence to Say What You Want in English
Download my free training on how to build the courage and confidence you need to say what you want in English.
You'll also get my Confident English lessons delivered by email every Wednesday and occasional information about available courses. You can unsubscribe any time.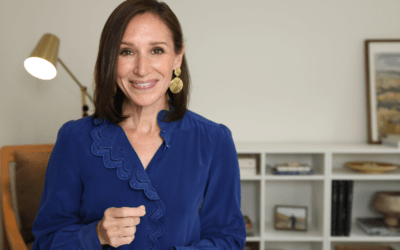 Collocations are a smart way to boost your English vocabulary & fluency. Discover what collocations are + learn common English collocations with think.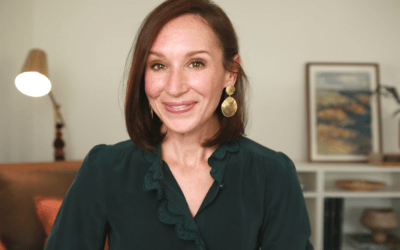 How and why should you use could have, would have, and should have (perfect modals in English)? They help us express emotions, regrets, and more.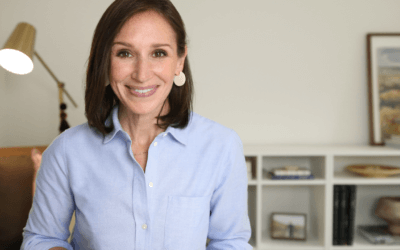 Every year International Women's Day has a new theme. This year's is #EmbraceEquity. Here's what equity means and how you can talk about it in English.