New Ways to Say Thank You & You're Welcome in English
Do you get tired using the same basic expressions in English, like please, thank you, and you're welcome? I do too.
When I first started to learn French – my second language – I started with a grammar book. And, like you, those were the first expressions I learned.
And of course, those are great. You must learn those words and expressions. But… 
When you start talking to native speakers, you might notice something: they don't use the same words and expressions you learned in your grammar books! 
You might understand perfect, formal English from grammar books, but not the everyday language people use.
Let's change that with some new ways to say thank you and you're welcome in English.
Learn how native speakers really say thank you and you're welcome.
Now that you've watched the video and learned some new ways to say thank you and you're welcome in English, I've got some questions for you.
Try using one of these new expressions with your English-speaking colleagues and friends. Try it in an email, a telephone conversation, or face-to-face. Get comfortable with it. And then try another new expression so you can build your vocabulary naturally.
And I'd LOVE to know: what's your favorite way to say thank you? It might be an expression you learned in today's lesson. Or maybe it's an expression you've learned somewhere else.
Share with me in the comments below. Have a fantastic Wednesday and see you next week!
~ Annemarie
P.S. ❤️Love this lesson? Be sure to check out my lesson on 32 New Ways to Say Thank You in English.  
Get the Confidence to Say What You Want in English
Download my free training on how to build the courage and confidence you need to say what you want in English.
You'll also get my Confident English lessons delivered by email every Wednesday and occasional information about available courses. You can unsubscribe any time.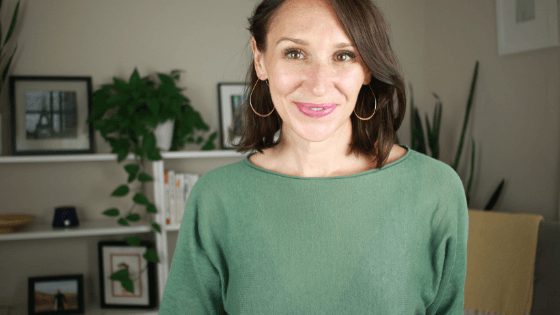 Holy smokes! In July, I did a lesson on 10 Smart English Words to Use at Work and it immediately became our most popular lesson ever on YouTube. 🔥So today I want to share 10 more and here's why: Adding advanced vocabulary to your daily English can help you communicate...
Do you feel nervous and stuck in conversations at work? Get 3 easy conversation starters that are perfect for right now at the end of summer — use them at work, with your neighbors, and friends. Plus get the advanced vocabulary you need to sound natural in the conversation.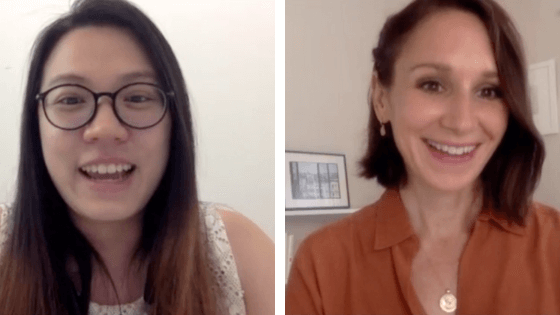 In Episode 12 of Confident English Spotlight, Tran talks about moving from Vietnam to London + the challenges of using English for work and daily life.