Meet <strong><em>Our</em></strong> Team
Hey! We're so glad <strong><em>you</em></strong> are here.
We'd love to take a moment to introduce ourselves and share some fun facts.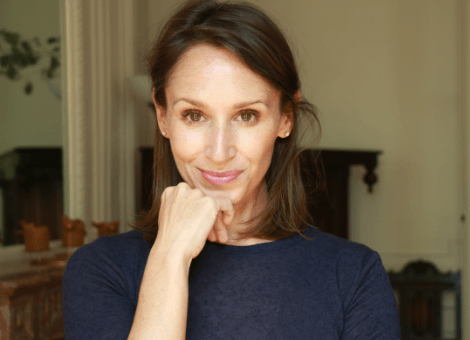 Annemarie
Founder/Director
Annemarie is the founder of Speak Confident English, which she launched in 2014. She has worked with adults learning English for over 20 years and has her MA in TESOL.
Annemarie created Fluency School and Confident Job Interviews because she is committed to helping women develop the confidence and fluency they need to live the life easily in English. She also shares weekly Confident English lessons on the Speak Confident English blog.
Fun fact:
I've moved 13 times in my life so far and I've lived in 5 different countries—the U.S., Pakistan, Czech Republic, Germany, and France. And I'm not finished! I love living in new places. After a few years in one place, I'm ready to go. Also, and this is random, for a few years I had a small yogurt-making business with my best friend. Yep. That is a real fact.
Favorite Travel Destination:
Honestly, I'm always happy to go anywhere. I've traveled to 32 countries in my life. But I have to admit, France always wins.
Langauges Spoken:
English (native), French, and a little German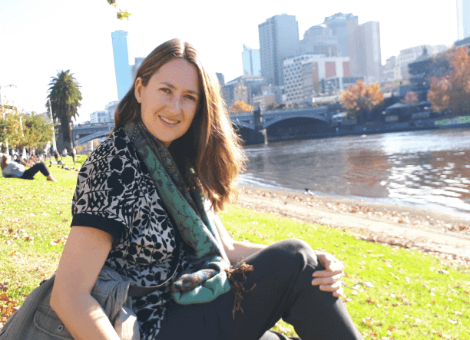 Kelly
Co-Teacher/Feedback Specialist
Kelly is a co-teacher and our feedback specialist in Fluency School.
She left Australia for China after graduating with her Bachelor of Business and BA in Chinese. Not knowing what to expect when she arrived in China in 1998, she found herself teaching English and really enjoying it.
She returned to Australia in 2009 to get her CELTA  and then her Master of Teaching. She spent 4 years teaching international students, preparing their language skills for university and life in Australia.
Fun fact:
When I was a child I never stopped talking, I even talked in my sleep. So my family could not believe I managed to stay silent for a full 10 days at a meditation retreat in India in 2010. Actually, I was somewhat disappointed when we were allowed to start talking again, I was really starting to enjoy the quiet.
Favorite Travel Destination:
Don't make me choose only one!  I can only narrow it down to 2 at the bare minimum – India and Italy.
Languages Spoken:
English (native), Chinese, and a little Italian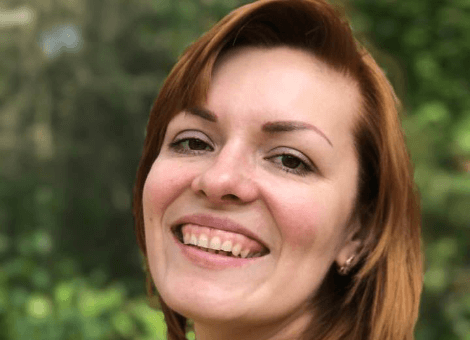 Tanya
Customer Happiness Specialist
Tanya is a passionate English language learner and speaker from Kyiv, Ukraine.
She is our happiness specialist because of her optimism and positivity, which we believe is essential to confident English skills!
You'll find Tanya very active in all of our courses to support students and in our social media groups. Having taken Fluency School 3 times, Tanya is also a mentor to new students in the Fluency School course.
Fun fact:
I have a sweet tooth. I can barely live without a piece of a dark chocolate. I usually eat it with my morning coffee.
Favorite Travel Destination:
Traveling is my passion. I have a dream to visit all countries and meet new people. My favorite place, where my soul has a rest, is in the mountains!
Langauges Spoken:
Ukrainian (native), Russian, and English
Say What <em><strong> You Want</strong></em>
Download my free audio training on how to build the courage and confidence you need to say what you want in English.
You'll also get my Confident English lessons delivered by email every Wednesday and occasional information about available courses.
You can unsubscribe any time.