#223: Positive Communication in English [At Work and On Teams]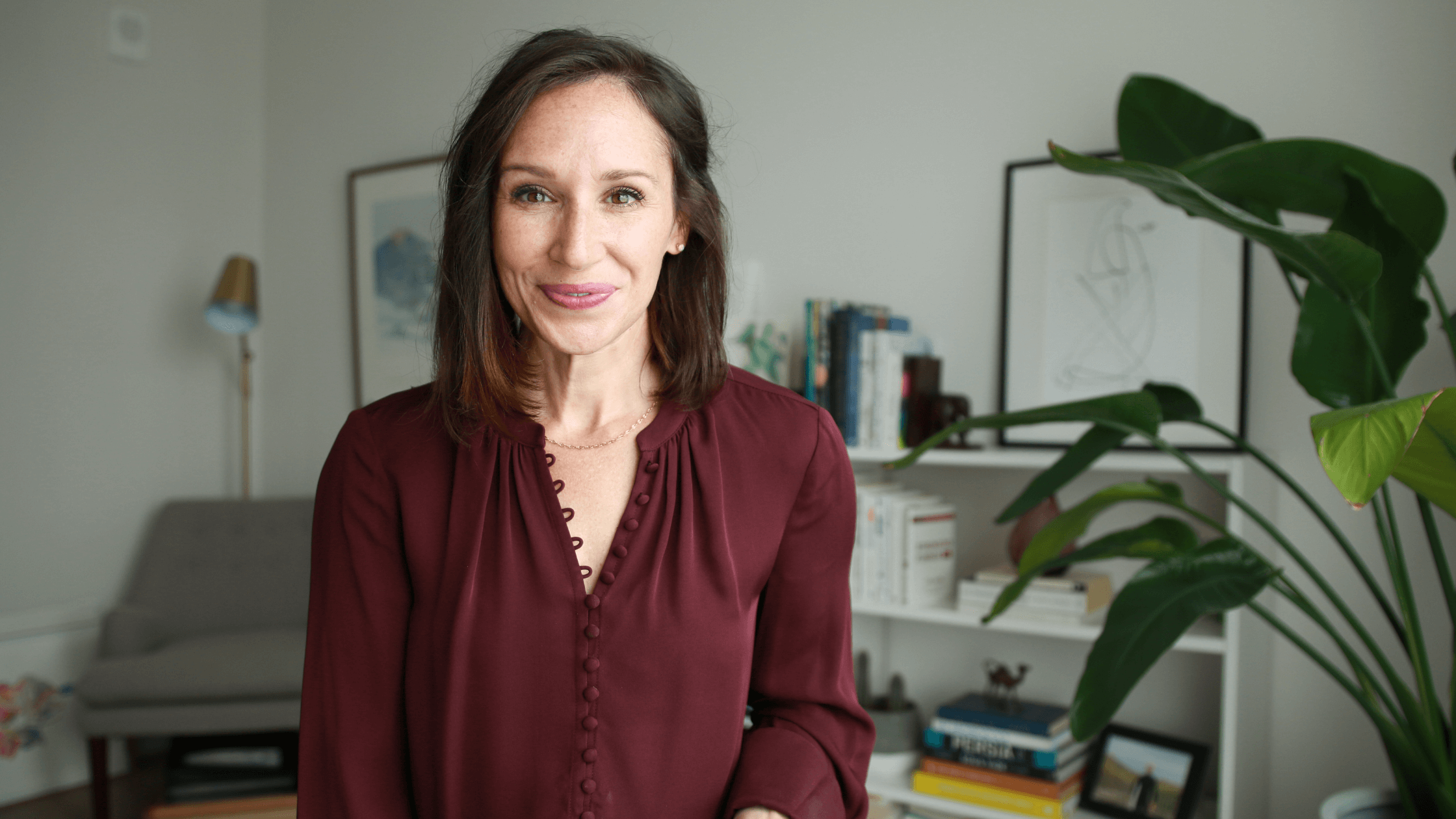 We all know good communication is an essential skill creating and maintaining good relationships with others and, in the workplace, it leads to better outcomes including:
A stronger team

Improved collaboration

Clarity in the workplace
To name a few. 
But… what exactly is "good communication?" 
This can change from one language and culture to another.
If you're struggling to make positive first impressions, build rapport, or maintain positive, open channels of communication at work in English, then this lesson is for you.
A few months ago I shared a lesson on Demonstrating Charisma at Work. 
If you enjoyed learning about the power of charisma and how to demonstrate it in English, then this lesson is the perfect follow-up.
You'll gain insight on different ways to communicate with positive language so that you can always choose what is best for you in the moment when you're speaking and building relationships with others, whether it's at work or on a team.
4 Strategies & English Phrases for Positive Communication at Work
Technique 1: Use Positive Language
Of course! If we're talking about positive communication then we want to choose positive language.
For any entrepreneur, business professional, team member or English speaker, positive word choices is a surefire way to show respect and start off on the right foot. 
Here are 3 strategies you can rely on for positive language:
Strategy # 1:

Select polite words and phrases to maintain positivity demonstrate your respect for the other person.
Strategy #2:

Similarly, rather than use negative words when offering feedback, opting to embrace negative forms of positive words leaves a positive impression on the listener.

Imagine a colleague has proposed a new product that simply doesn't align with the mission. Instead of "

that's not innovative,"

you could say:

"

It's

not as

innovative

as

the products we're hoping to compete against"

.

"I understand that

you've worked hard to come up with an innovative solution,

but it wasn't

along the lines of our current vision."
Strategy #3:

Minimize negative connotations through the use of qualifiers. Qualifiers that help to weaken negativity include:
Slightly

A little

May/Might

Kind of

Could
Technique #2: Be Sincere and Show Interest
The most vital component to positive communication is showing genuine interest and sincerity through the way you communicate. 
Beyond using body language and active listening to demonstrate your attention, open-ended questions are a great way to show interest in another person. 
To do this effectively…
Strategy #1:

Show interest through open-ended questions. If you would like to learn more about a person's experience or find a connection you can build on for a stronger relationship, asking an open question is a great way to do that. A few great questions starters include:

Tell me about a time when you… How/Why…? 

What is your experience with…? 

How was your experience with…?
Technique 3: Use 'I' and Validate 'You'
If you've watched several of my lessons on professional English, then you know, 'I' statements are powerful tools for stating your thoughts and opinions, particularly when you're sharing critical feedback or an opposing viewpoint.
On top of that, it's also a powerful tool for directing the spotlight away from the other person and towards yourself. This is especially useful when you need to set boundaries or provide feedback. 
Here are two strategies for embracing this technique:
Strategy #1:

When providing feedback, avoid blaming or increasing the tension of the situation. To do that, you could say:

I've noticed that you're great at___, but I'd like to help you improve…

I'm impressed with ___. However, I think we need to work on… 

I think we should prioritize…
Strategy #2:

The same is true when communicating boundaries. You may find the following phrases useful:

My expectations are… and I think…

Thank you for ____. However, I don't feel comfortable with…

I understand your concerns and agree that ____. That being said, I think…

We've all experienced moments when someone's behavior has made us feel uncomfortable. In these moments, it's important to clearly communicate a boundary.

For example, if a colleague has taken over a project you could say, "Thank you for taking charge of contacting the clients. However, I don't feel comfortable doing minimal work. Going forward, I'd like for us to maintain an equal workload."
Technique #4: Recognize and Show Support
Giving recognition and showing support are clear demonstrators of positive communication. Everyone wants to be appreciated. 
It's also a way for the other person to feel heard and valued.
Here's how you can do it with sincerity.
Strategy #1

: Compliments are the greatest ways to recognize others and create a positive atmosphere. Here are some excellent sentence starters for professional compliments:

I appreciate your…

I'm proud of you/your…

You did a fantastic job with…

You truly excelled in…
Strategy #2

: Similarly, showing support is others is a form of recognition and introduces a culture of open and positive communication in the workplace. To show support or encourage someone, you may use empathize and say:

I understand that this will be difficult/new. However, I'm here to help if you need anything.

Although the task has some challenges, I believe you have the necessary skills to complete it. 

I understand the initial approach wasn't successful. Might I suggest…?
Now that you've gained insight into how to develop your positive communication in English, I have 2 questions for you: 
Which strategy from today's lesson did you find the most helpful? Why? 

Describe a time when your word choice or style of communication left a negative impression. In retrospect, what would you have done differently?
I look forward to hearing your responses!
Have a fantastic Confident English Wednesday!
~ Annemarie
P.S. Are you looking for a community to provide support, help you stay motivated, and guarantee that you grow? Check out our Confident Women Community.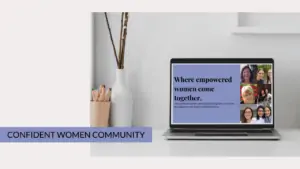 Get the Confidence to Say What You Want in English
Download my free training on how to build the courage and confidence you need to say what you want in English.
You'll also get my Confident English lessons delivered by email every Wednesday and occasional information about available courses. You can unsubscribe any time.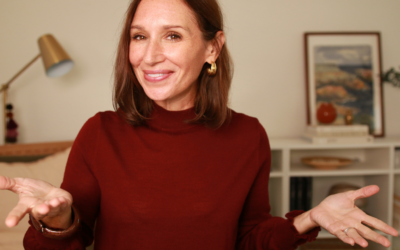 Trying to make a decision? When you discuss differences in English conversation, linking words of contrast help you to speak with clarity and with an easy-to-follow structure.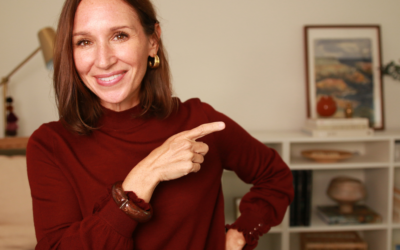 Use these linking words to quickly compare in English. Perfect for highlighting similarities between job offers, mobile phone plans, gym memberships, online courses, skin care products, and more.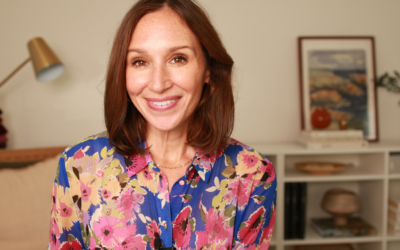 Emotional intelligence skills are the key to improved relationships, better communication, motivation, and more. Here's how to level up your skills and the vocabulary you need in English on this topic.