#218: Think Out Loud in English — Strategies for Introverts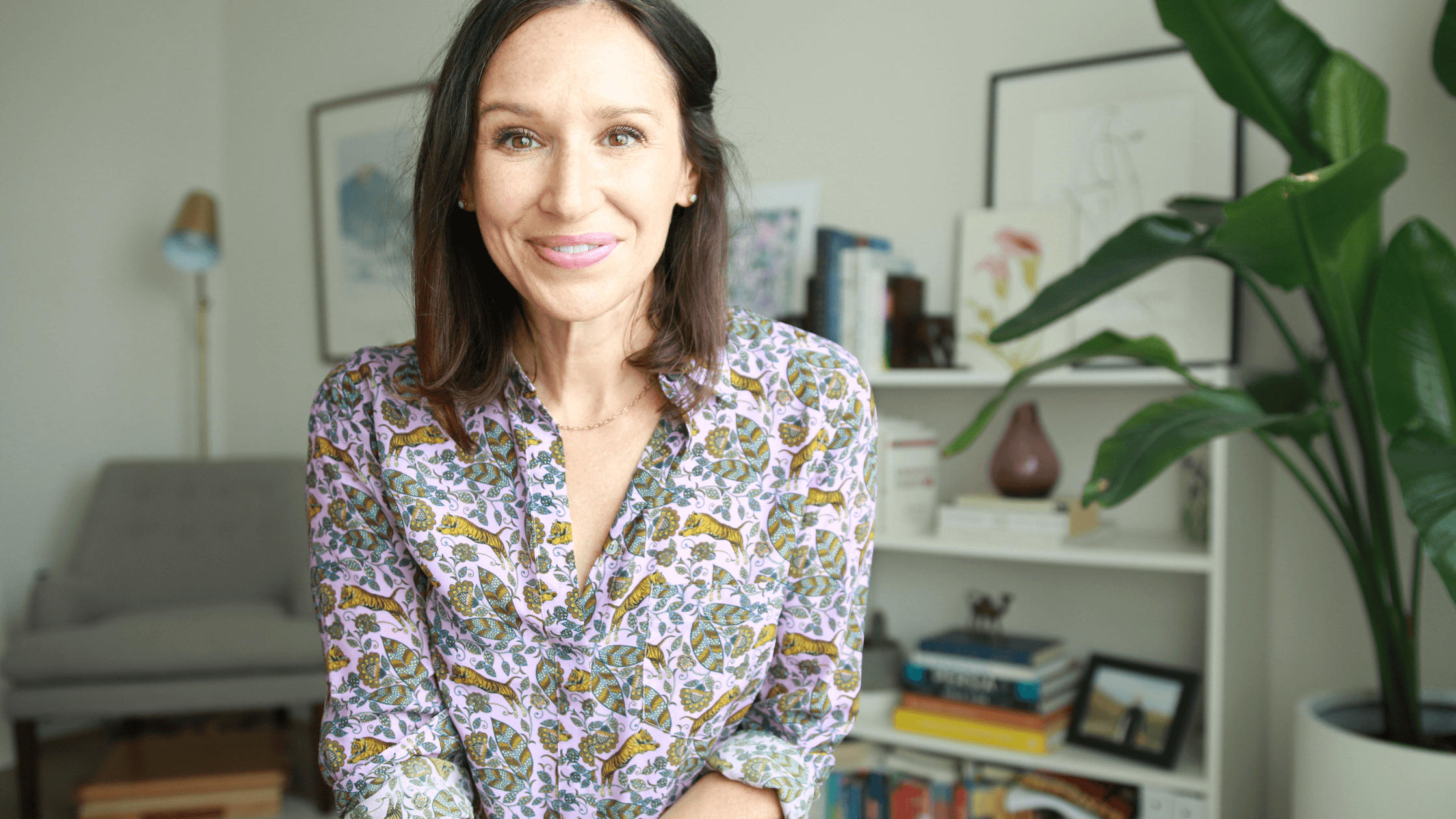 How many times have you worried that your English just isn't good enough because, when someone asked you a question in a business meeting, you struggled to find your words or express your idea clearly?
Even after years of studying English and using English at work, you still struggle with expressing your thoughts out loud in English.
Recently a group of my students had a conversation on this exact challenge and an interesting question came up.
One student asked: When we face some obstacles at work or struggle to express our thoughts/ideas right away — is it about our English or our personality? 
This question was asked because we were discussing introversion as a personality trait and, as many introverted people know, we prefer to think before we speak. And we prefer to have our ideas fully formed and perfect before we share them.
Very similar to how you might feel about using English — you might prefer to think and have time to get all your thoughts together before you speak.
But that isn't always possible. 
For example, if you're in a job interview or having a quick 10-minute brainstorming meeting with your team members to solve an immediate problem, it may be necessary for you to respond to a question before you feel ready.
To help you and my students feel more comfortable thinking out loud without getting stuck, even when your thoughts aren't 100% clear or your idea isn't fully formed yet, here are 4 Instantly Effective Strategies for Thinking Out Loud in English.
4 Strategies to Think Out Loud in English
Strategy #1
: Verify Relevance and Ensure You're on Track
Sometimes when you're trying to put your ideas and thoughts together, it's like looking for pieces of a puzzle. And during that process, you may be so focused on your thoughts that you lose track of the conversation.
Then when it's your turn to speak, you may panic because you're not sure if someone already mentioned your idea or your concerns.
Before you share your ideas or thoughts, ask questions to verify that your comments are relevant to the conversation. For example:
If you aren't sure whether something was previously mentioned, you could simply ask: 
"Just for clarification, have we discussed…?"

"To clarify, have we reviewed…?"

To clarify, have we reviewed the data from last August when we experienced a similar downturn in the market? Are there any similarities that might help us now?
If you missed part of the conversation and would like to be filled in, you could ask:
"Sorry, I'd like to circle back to the previous discussion. What were your thoughts on…?"

"Could we take a moment to briefly recap the main points of our discussion, thus far?" 
Strategy #2
: Preface Your Ideas When You Don't Feel They're Ready
When you know others are expecting you to share your ideas, let's talk about how to confidently put your thoughts forward, even if you don't feel that you've had enough time to fully form your ideas.
In cultures and workspaces that cater to extroverted communication styles, it's not always necessary to have a fully formed idea before you express it. 
In this environment, speakers may bounce ideas off of one another in everyday conversations. 
As an introvert and/or naturally shy English speaker, it's helpful to remember you aren't married to an idea as soon as it comes out of your mouth. 
To help you feel more comfortable sharing your idea, you can preface your statement with one of the following phrases:
"This is just a thought, but what if…?"

"I'm just thinking out loud here, but…"

"I'm still thinking this through; however…"

I'm still thinking this through; however, would it be possible to have a rotating schedule so that everyone is back in the office but on different days?

I haven't figured out the logistics, but…"

"I'm just brainstorming here, but…"

"I'm still putting the pieces together, but…"

I'm still putting the pieces together, but one option might be to reschedule the event. It may require a bit more work initially because we've already reserved the venue but it may result in a far more successful outcome with more attendees.
Strategy #3
: Invite Others to Share Their Mindscapes
Let's pause here to talk about the word mindscape. A mindscape is a mental or psychological scene, an area of your imagination. So when you invite someone into your mindscape, you're inviting them into your imagination.
Whenever someone is asked to share ideas on the spot, more than likely, those ideas won't be fully formed. For both introverts and those working to communicate using English as a second or third language, these 'on the spot' experiences can increase anxiety.
To help reduce that anxiety and establish a space for thoughts that are in the works, consider inviting the other person into your mindscape. 
For example, if you'd like to take the discussion in a different direction and put a thought forward, you could say:
"For the sake of exploring a different perspective, how about…?"

"Those are great ideas, but what are your thoughts on exploring…?"

"Let's explore some alternatives together. What if we…?"

"I'm pondering whether this will work, but what's your opinion regarding…?"
Strategy #4
: Piggyback With Confidence
In a discussion, you'll often hear yourself and others piggybacking on each other's ideas. In other words, you build upon another person's idea. 
Piggybacking is a great way to express your thoughts and imply that you're in a brainstorming session.
When you want to piggyback, you can simply say:
"I'd like to explore this ____'s idea further. What if…?"

"____ made a great point. I wonder if…"

"I agree with ___, and how about…?"

"I like the idea of [other person's idea]. And we could…"

I like Sandra's idea of each individual focusing on one project rather than splitting tasks within a project. And we could look into an intuitive project management tool to ensure we're all on track.
Over to you.
To finish up, I'd love to know:
Do you struggle to put a partially-formed thought forward in a discussion?

Which strategies or tips will you be using next time?
The best place to practice and share is in the comment section below.
Have a fantastic Confident English Wednesday!
~ Annemarie
P.S. Are you looking for a community to provide support, help you stay motivated, and guarantee that you grow? Check out our Confident Women Community.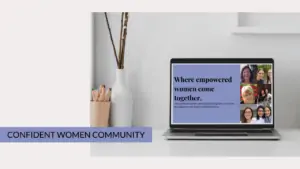 Get the Confidence to Say What You Want in English
Download my free training on how to build the courage and confidence you need to say what you want in English.
You'll also get my Confident English lessons delivered by email every Wednesday and occasional information about available courses. You can unsubscribe any time.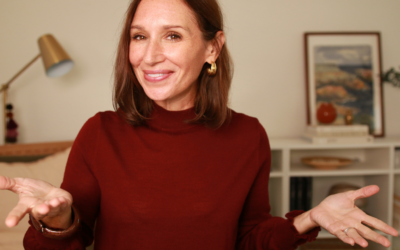 Trying to make a decision? When you discuss differences in English conversation, linking words of contrast help you to speak with clarity and with an easy-to-follow structure.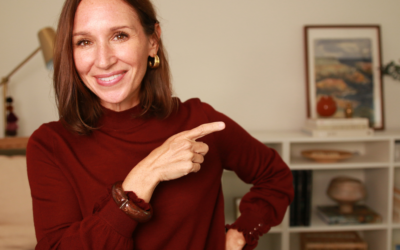 Use these linking words to quickly compare in English. Perfect for highlighting similarities between job offers, mobile phone plans, gym memberships, online courses, skin care products, and more.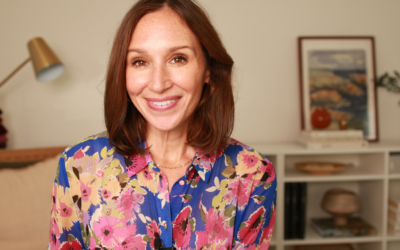 Emotional intelligence skills are the key to improved relationships, better communication, motivation, and more. Here's how to level up your skills and the vocabulary you need in English on this topic.