Voicemail in English—Everything You Need to Know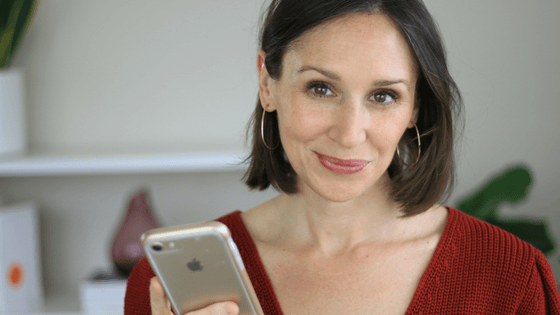 Recently one of my students asked a great question about voicemail in English and I thought that you might have the same question as well.
She said, "Hi Anne Marie, I'm wondering in how to leave a very good voice message or even set up my own voice message when I can't pick up my phone. Thanks in advance."
First of all, I want to say great work on using the phrasal verb "to pick up!" Native English speakers love phrasal verbs and we use them often. In this example, to pick up the phone means to answer the phone.
We might also say, "…when I can't get to my phone" which suggests that it's not possible for you to check or answer your phone.
Now, for today's lesson, I want to answer three questions about voicemail in English. Here's what you're going to learn:
Basic rules to follow for voicemail.

What you should and shouldn't say when you leave a voicemail with some examples.

What you should include in your own voice message for those moments when you can't get to your phone.
Note: I have several lessons about communicating on the telephone that may be useful to you:
Answer the Telephone the Right Way in English
9 Essential Tips for Speaking on the Telephone
The rules of voicemail plus examples.
Examples for Voicemails in English
How to Leave a Voicemail in English – Examples
In the online lesson, I shared the following example:
Hello Lynn, this is Annemarie from Speak Confident English. I'm calling to follow up on our discussion at the conference last week. The best way to reach me is by phone during the workday. My number is 222-231-2323. Again, that's 222-231-2323. Thank you.
Professional – Call Another Company
Hello Joan, this is Susan with XYZ Company. I'm calling to get price quotes on your shipping rate. I'd appreciate it if you could call me back at 333-333-3333. Anytime during the work week would be great. Thank you.
Professional – Call a Patient or Client
This message is for Ms. Smith. This Laura from Dr. Tracy's office calling about your last appointment. We'd like to share some details regarding your visit with you. You can return my call at 444-444-4444 anytime, Monday through Friday, from 8:00 a.m. to 5:30 p.m. Have a good day.
Professional – Internal Phone Call
Hi Joe. It's Susan in Marketing. I'd like to talk with you about the budget proposal we're sending out tomorrow. If you have time to chat today, feel free to call me back at 345-3456 or send me an email. Thanks.
Casual – Close Friend
Hey Lynn. It's Sue. I wanted to chat about our dinner plans this weekend. Give me a call back when you get a moment. Thanks.
Casual – Close Colleague
Hi Sam, this is Joan. I couldn't make it to the meeting this morning and I was hoping you could *fill me in*. Feel free to give me a call when you have a free moment. Thanks.
Note: to fill someone is means to give them necessary details and keep them up-to-date with information.
How to Set Up Your Voicemail Greeting in English – Examples
In the video lesson, I shared this example for a common voicemail greeting in English:
Hello, this is Laura Brown. I'm sorry I can't take your call right now but please leave me a brief message after the tone and I'll be sure to return your call as soon as I can. Thank you and have a great day.
Professional – General Voicemail
Hello. You've received Laura Brown in the Accounting Department. I'm not able to take your call right now but please leave a detailed message and I'll return your call within 24 hours. Thank you.
Professional – Out of the Office (On Vacation)
Hello, this is Joan Tracy. I'm out of the office until Tuesday, May 23rd. I'll be sure to return your call when I get back to the office, however, if you need immediate assistance, please call my colleague Sue at 444-444-4444. Thank you.
Casual – Personal Voicemail
Hi, this is Lauren Jones. I'm not able to get to the phone right now but please leave a message and I'll call you back as soon as I can. Thank you.
Now that you've watched the video and reviewed the lesson, I'd love to hear from you. 
Here is this week's challenge:
Share your voicemail message! Do you need a voicemail in English for your phone? Or do you often leave messages for others? Share a common example that you need to use in your real life.
I do read and respond to comments shared in the comment section at the end of the lesson. That is the best place to interact with me and others in the Confident English Community. Feel free to share your voicemail example or ask a question below.
Have a fantastic Confident English Wednesday!
~ Annemarie
Get the Confidence to Say What You Want in English
Download my free training on how to build the courage and confidence you need to say what you want in English.
You'll also get my Confident English lessons delivered by email every Wednesday and occasional information about available courses. You can unsubscribe any time.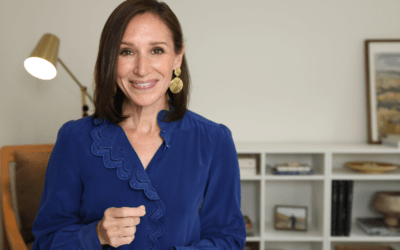 Collocations are a smart way to boost your English vocabulary & fluency. Discover what collocations are + learn common English collocations with think.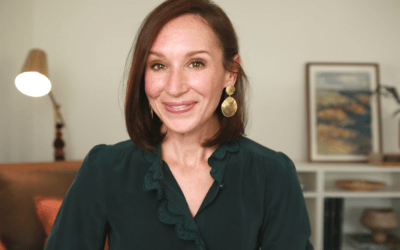 How and why should you use could have, would have, and should have (perfect modals in English)? They help us express emotions, regrets, and more.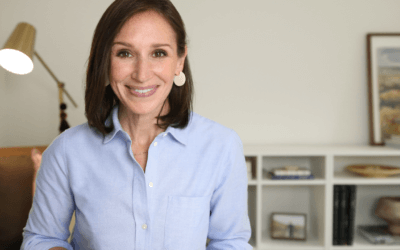 Every year International Women's Day has a new theme. This year's is #EmbraceEquity. Here's what equity means and how you can talk about it in English.