Why Motivation and Patience Are Important in English Confidence
Whohoo! It's episode 6 of Confident English Spotlight. This month I talk with Yulia from Russia. She's been in my Confident English Community for years and was one of my first Speak Confident English students. 😀
In this interview, I talk with Yulia about her work as a scientific journalist, writing children's books, and how she found the motivation to overcome challenges in English. She has some fantastic advice on how to do it!
If this is your first time joining me for a Confident English Spotlight Interview, in 2018 I'm interviewing a woman in my Confident English community every month. I'm interviewing women who have developed a successful career, are doing amazing work for others, are doing something inspiring and have overcome challenges in English. In each interview, I also ask how they became more confident and fluent in English.
And I want to share their stories with you for inspiration and motivation. 
After you listen, be sure to review the vocabulary I've highlighted below the video. Yulia used two great expressions that I want you to add to your daily English.
If you've missed previous episodes of Confident English Spotlight, you can find them here:
Finding the motivation you need for English.
"To achieve something you really want – get your motivation, give yourself time, be patient, and don't have fear!" – Yulia on how to be more confident in English
Notes from Today's Confident English Spotlight with Yulia
I'd like to highlight some great language Yulia used in her interview. These are two very common expressions and I definitely recommend that you add them to your daily English. You can get practice with them in my challenge questions below.
to go out of your comfort zone
We use this to express our need or desire to leave a situation in which we feel comfortable in order to challenge ourselves.
For example, "My boss asked me to give a speech in English. It's really out of my comfort zone but I know it's important for me and will help me in my English and my career. So I'll do it."
to go above and beyond 
We use this to describe doing more and doing better than others expect from us.
For example, "Yulia always went above and beyond in her English studies. As a result, she advanced her skills quickly."
Now that you've watched my interview with Yulia, I'd love for you to practice some of the target language. Let's practice those two great expressions!
Review my two questions and share your answers in the comments section below.
Have you ever gone out of your comfort zone? If so, how? Tell me about it.
What is one thing you can do this week to go above and beyond in your efforts to boost your English confidence?
The best place to share with me is in the comments below. I read and give feedback to comments, plus it's a great way to learn from others in the community. I look forward to hearing from you.
~ Annemarie
Say What <em><strong> You Want</strong></em> in English
Download my free training on how to build the courage and confidence you need to say what you want in English.
You'll also get my Confident English lessons delivered by email every Wednesday and occasional information about available courses. You can unsubscribe any time.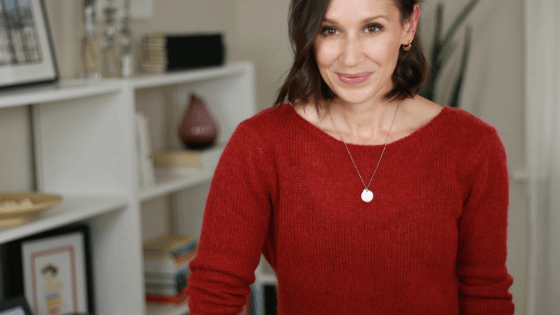 A student recently asked me why native English speakers use 'so' so much. In today's lesson, I'm going to share with you several ways that we use the word so and why, so that you can use it in your daily English conversation and do it with confidence.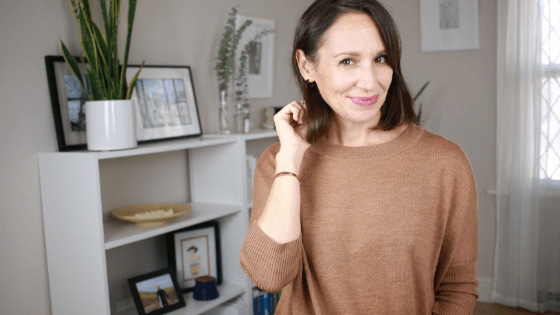 Eight of my favorite English body idioms. You'll learn exactly what they mean, examples for how to use them in daily conversation, and practice as well.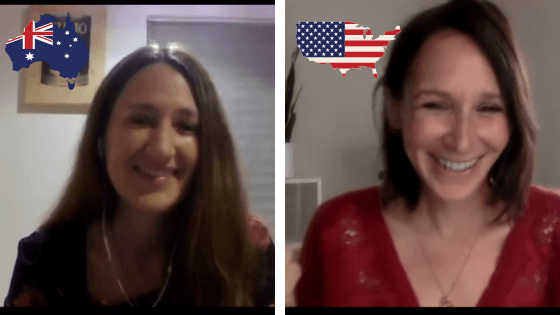 Join Kelly and I as we discuss how we make plans with friends with our Australian vs. American English. I have to be honest, some of what Kelly says really shocks me!