Confident English Courses. <strong><em>Learn with Me.</em></strong>
My courses with Speak Confident English are designed to help you have the confidence and fluency you need to say what you want in English.
Live, Small Group Classes. Online.
Speak clearly. Get unstuck. Sound natural. Fluency School is an online, small group course created to give you the practice and support you need to overcome shyness in English. Build the courage and skills you need to say what you want.
This course is only offered two times per year.
I feel that it is specialized for shy people, or maybe people that feel they are stuck. Anne Marie has the tools to improve it. She has something different from other courses. I have had many courses on my life, I got certificates, I did Rosetta Stone, I got a personal professor, but she has something that helps you achieve to be unstuck. Something to give you a new opportunity to believe that you are able to speak in English. For a professional environment or daily life this course in my opinion is the best!
Monica
Confident <strong><em>Job Interviews</em></strong> in English
Get my free class on 3 Secrets to Confidence in Job Interviews. You'll be prepared and confident for your next interview in English. Or check out my Personal Job Interview Coaching package if you're ready to get started now.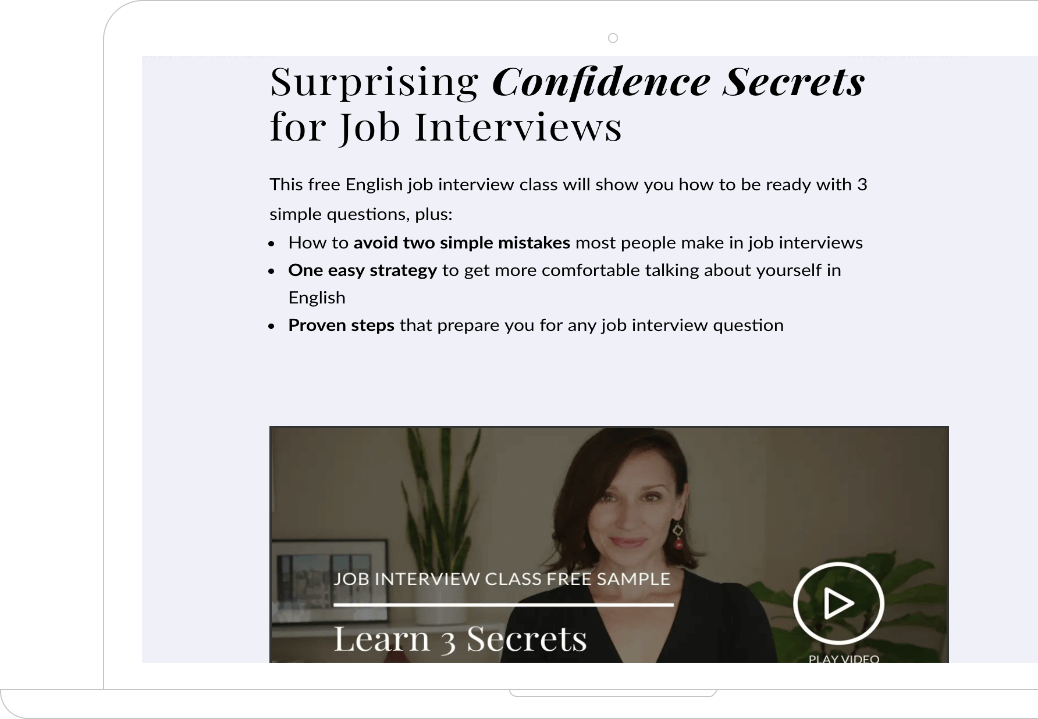 I was worried that this course would be similar to a previous one I took and I didn't like but there was something in Annemarie's words that convinced me and I decided to join. After I joined I was really surprised, happy, excited, thankful and feeling blessed that I finally found what I was looking for, a real course that helps me to overcome my fears and improve my English. Fluency school is personalized for every student with feedback on everything that we do. Also, Fluency School helps to keep you motivated and continue with what we started. The only thing I can say is I'm really happy, satisfied and thankful with Fluency School. Now I'm not worried to open my mouth to express my ideas because I know that I'm prepared for this. I don't want to stop.
I was not sure if, with an online course, I could receive personal feedback and enough attention. I would do it again and again! I am so glad that I made this decision to participate and I am 100 % sure that each person at the end of this course can feel personal growth. It's not a simple English language course – but it's a possibility to meet the most wonderful teacher who will always support and encourage you. There are no proper words to describe the feelings during or at the end of the course. But I am sure that each student will discover so many things about themselves!
It has been a surprise, I did not expect it would be like that, AMAZING. I feel more confidence. I take advantage of the different strategies I´ve learnt when I speak in English now. I feel that I´ve activated a lot of vocabulary and also I am able to listen to myself and detect my mistakes. The big difference is the focus on speaking, I think that it makes the course so useful and gives total satisfaction to the student, you can feel your improvement at the end of the month. I would also highlight the personal feedback as one of the most important things that increase the quality of the course.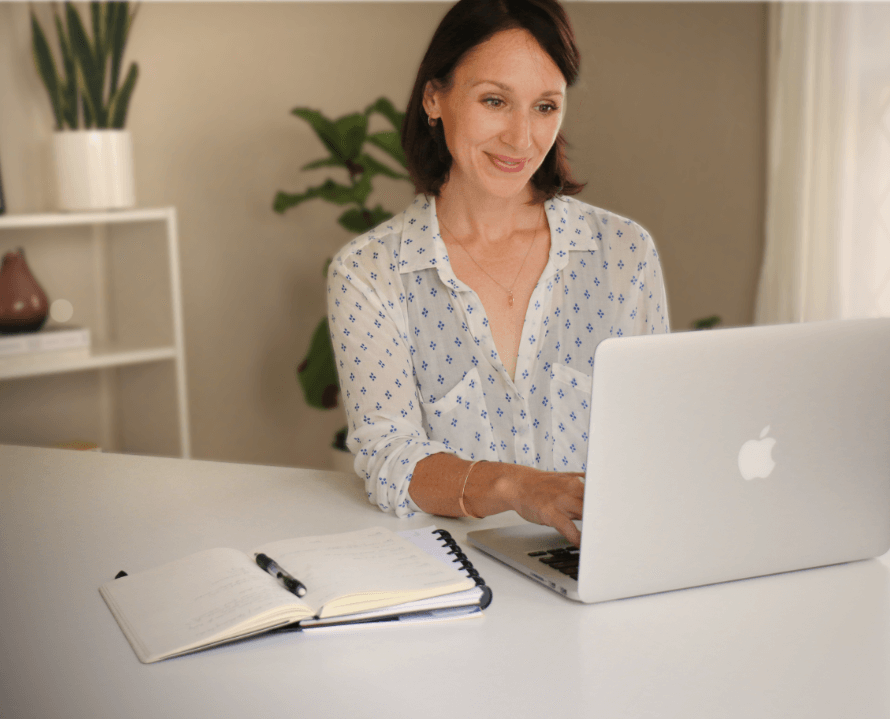 Keep Your Confidence. Master Your Fluency.
This is Fluency School Level II with small group discussions two times per week. Each month the topic and skills change so you can master the skills and confidence you gained in Fluency School. Advanced Conversation is a month-to-month membership speaking course.
This course is only available for Fluency School graduates.
Say What <em><strong> You Want</strong></em>
Download my free audio training on how to build the courage and confidence you need to say what you want in English.