Friendly Ways to Invite Someone in English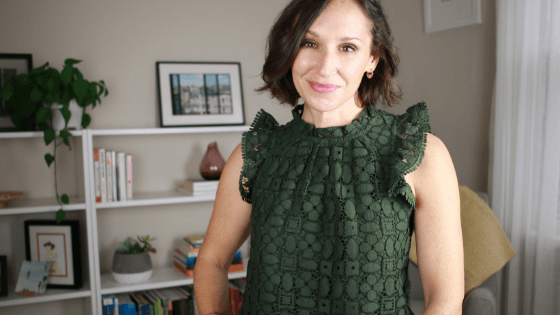 Want to grab coffee with that new friend from the gym, ask a colleague to go rock-climbing or want to let your friends know they are invited to your birthday party, but not sure how to invite someone in English?
If you feel nervous when you think about inviting someone to do something and end up avoiding it altogether then this is the lesson for you. 
Whether you are living in a new city or country or whether you just want to get out more and get to know more people where you live, making an invitation is the door to an active social life and potential new friendships.
Inviting an acquaintance, colleague or neighbor to do something can be a great step forward in getting to know them better and building a friendship.
So, today you'll learn how to confidently invite someone in English, whether it's for coffee, your dinner party or to go running together. You'll get the 2 main ways we invite people to do things and I'll give you lots of great examples that will prepare you for any invitation you need to make.  
Two simple ways to invite someone in English.
Two Friendly Ways to Invite Someone in English
Option 1: Start with a simple question.
This is the more direct method.  It works well in less formal situations, whether you know someone well or not, you can use these questions to make an invitation:
Are you free to…? → Are you free to catch up for coffee after class?

Are you doing anything…? → Are you doing anything on Sunday? Maybe we could hang out?

Would you like to…? → Would you like to catch a movie this weekend?

Do you want to…? → Do you want to go to the indoor climbing centre after work?

Why don't we…? → Why don't we go to that new exhibit at the museum?

Do you wanna…? → Do you wanna grab a bite after your meeting?

Do you feel like…? → Do you feel like seeing a gig on Friday night?

How about…?

 → 

How about going to that festival together on Saturday?
Option 2: Say what you would like.
You can use this for informal and more formal situations too.  
The great thing about this way of making an invitation is you can really make someone feel valued and important. So if you are building a friendship with someone or want to change that acquaintance or colleague into a friend, this is a great way to go.
There are two steps:
Step 1—Explain your event or plan
I'm having … a party/barbecue/get-together/house warming

I'm hosting… a party/barbecue/launch/dinner party

I'm… getting married/turning 40/moving into my new place/going skating

I'm thinking of… seeing a movie/going to the museum/grabbing a bite/checking out that new restaurant
Step 2—Let them know what you would like.  
…and I wanted to invite you

…and I was wondering if you would like to come/join me

…and I'd love it if you could come/be there/join me/join us

…and I was hoping you could make it

…and I hope you can come/be there/join me/join us

…and it would be great if you can make it
This makes an invitation sound really personal and makes the other person feel valued and important. So definitely try this approach if you want to build a friendship.
Putting It All Together
This is what that might sound like when you put it all together in a conversation:
Jane:  I'm having a barbecue to celebrate moving in to my new place and I'd love it if you could come.
Sarah:  Sounds great, when is it?
Jane:  Sunday the 3rd at 1pm.
Sarah:  Awesome, I'll look forward to it.  What can I bring?
Jane:  There's no need to bring anything, unless there is something particular you would like to drink, there'll be beer and soft drink.
Sarah:  Sure thing, I will bring some white wine.  Thanks for the invite.
After you've watched the video and reviewed the lesson, it's time to practice!
Today's challenge is simple:
Imagine that you've started to get to know someone at your gym every time you see him you have a great conversation, you laugh a lot and you'd really loved to get coffee sometime. What could you say?

You have a colleague at work that you've gotten to know and you would love to invite your colleague and her family to your house for dinner. What could you say?
Try using some of the language you learned in today's lesson and share below for feedback + a great opportunity to learn from others in the Confident English Community. 
~ Annemarie
Get the Confidence to Say What You Want in English
Download my free training on how to build the courage and confidence you need to say what you want in English.
You'll also get my Confident English lessons delivered by email every Wednesday and occasional information about available courses. You can unsubscribe any time.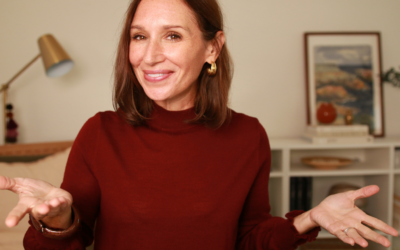 Trying to make a decision? When you discuss differences in English conversation, linking words of contrast help you to speak with clarity and with an easy-to-follow structure.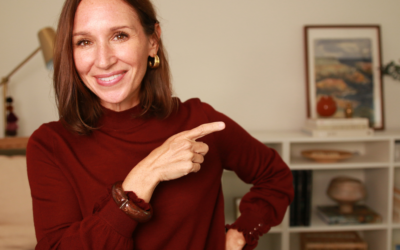 Use these linking words to quickly compare in English. Perfect for highlighting similarities between job offers, mobile phone plans, gym memberships, online courses, skin care products, and more.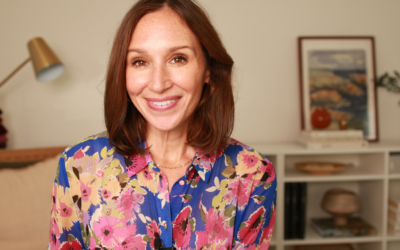 Emotional intelligence skills are the key to improved relationships, better communication, motivation, and more. Here's how to level up your skills and the vocabulary you need in English on this topic.