3 Simple Tips to Master Making Small Talk in English
Has this happened to you?
You've just started a new job or joined a new club. Or maybe you've just met your new colleagues. You gave them your name. You told them where you are from. And you shook their hands. Your introduction is finished.
But now what? What are you supposed to say? How do you get to know them? Do you feel stuck or lost?
Let's get you ready for 
small talk
. Small talk is polite but unimportant conversation. We use it to get to know others and to help us find a connection. We often use this type of conversation when we meet someone for the first time, to get comfortable in a stressful situation such as a job interview or to help pass the time.
With the right tools and understanding of how small talk works, you will be confident when you:
Meet new people at a party or work event
Interview for a new position or job with a new company
Begin a meeting with a current or potential client
Network at a job fair or marketing event
Break the ice
In today's lesson, you'll learn 3 rules for successful small talk + practical examples you can start using today.
To break the ice is an idiom that means to say/do something or have a conversation that helps others relax and begin talking. Small talk helps us break the ice.
Tip 1: Do talk about common interests: sports, current events, hobbies, movies, TV, etc.
These topics are easy for everyone. And it will help you find a connection – something in common – with your conversation partner.
Example questions include:
What do you do in your free time? (present)
What did you do last weekend? (past)
What will you do this weekend? (future)
Did you read about …. in the newspaper?
Have you seen any good films recently?
Don't talk about religion or politics.
These topics are only for close friends and family because some people have very strong opinions about these topics or the topics are too personal.
Tip 2: Do ask about personal information in general, for example, where someone comes from or what they do.
In English-speaking culture, a very common question to ask is, "What do you do?" This question is asking about your job or your profession. This one question is really asking, where do you work, what is your profession, and what do you do in your job?
Generally, English-speakers spend a lot of time talking about their job. This may not be true in your culture but don't be surprised if a native English speaker asks about your job. It's a very common small talk topic.
Other example questions include:
Where are you from originally?
Do you come from a large or small family?
What do you like about living here?
Don't ask questions that are too personal – this can be offensive to people. For example, don't ask about someone's divorce or why they do not have children. Do not ask anything that could be painful or emotional to talk about.
"Generally, English-speakers spend a lot of time talking about their job. This may not be true in your culture but don't be surprised if a native English speaker asks about your job. It's a very common small talk topic."
Tip 3: Do ask or talk about work in a positive way with co-workers, clients, and peers.
Talking about work – at work – with your colleagues is often a way to build a relationship. It's a great first step in getting to know your co-workers.
Example questions or conversations include:
What are you working on these days?
How is your current project going?
Are you working on anything interesting these days?
Don't be negative about your work, job, or other co-workers.
I'd love to hear about your experiences with small talk!
Take a look at the questions below and leave your answers in the comments section below.
What is your experience with small talk?
Do you feel your previous experiences in small talk were successful? Why or why not?
How does your culture handle small talk? Is it normal in your culture? What can you (or can't you) talk about? How important is small talk in your culture?
Do you enjoy small talk? Why or why not?
I look forward to hearing from you in the comments!
– Annemarie
Say What <em><strong> You Want</strong></em> in English
Download my free training on how to build the courage and confidence you need to say what you want in English.
You'll also get my Confident English lessons delivered by email every Wednesday and occasional information about available courses. You can unsubscribe any time.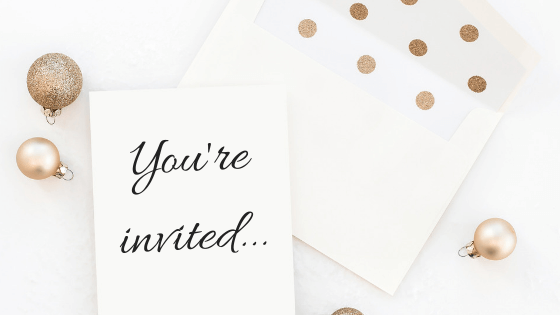 Imagine a colleague invites you to their house for a weekend BBQ or your neighbor invites you for dinner. With today's Confident English lesson, just a few easy steps you'll be ready to accept and decline invitations politely and confidently in English. You'll never have to worry about saying the right thing or finding the right words.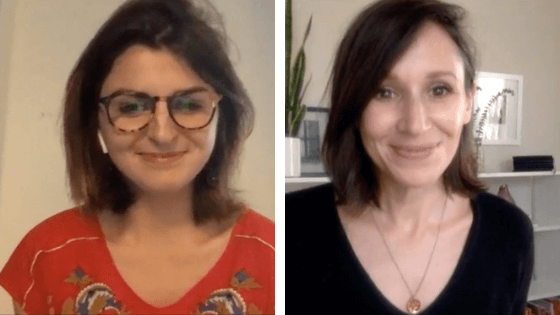 In Episode 11 of Confident English Spotlight, I talk with Anne-Laure about her transition from Paris to New York City and what she's been doing to boost her English skills.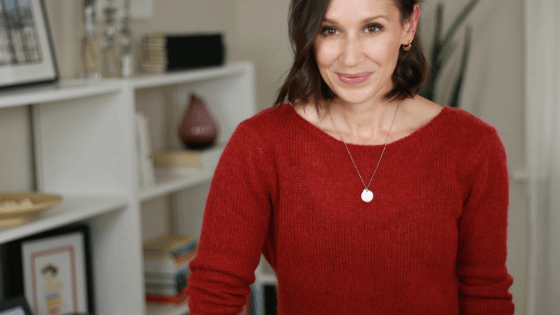 A student recently asked me why native English speakers use 'so' so much. In today's lesson, I'm going to share with you several ways that we use the word so and why, so that you can use it in your daily English conversation and do it with confidence.