Confident English Spotlight with Bayan—Episode 7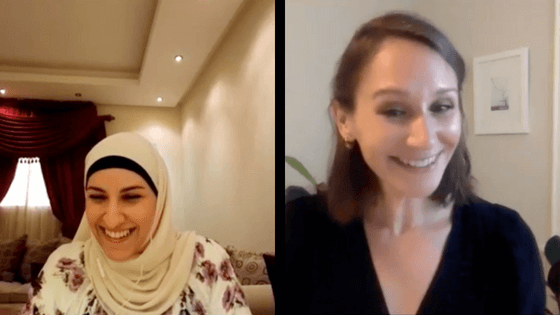 I LOVE these Confident English Spotlight interviews! This month I talk with Bayan. She's from Jordan but moved to Saudia Arabia several years ago. Since moving, she's needed to use English in her daily life and to communicate with teachers at her children's school.
In this interview, Bayan and I discuss some of the challenges of moving to a new country as well as some of the benefits. Bayan also shares how she worked to become more comfortable in a new country, what she discovered about herself, and how she has worked to be more confident in English.
If this is your first time joining me for a Confident English Spotlight Interview, in 2018 I'm interviewing a woman in my Confident English community every month. I'm interviewing women who have developed a successful career, are doing amazing work for others, are doing something inspiring and have overcome challenges in English. In each interview, I also ask how they became more confident and fluent in English.
And I want to share their stories with you for inspiration and motivation. 
After you listen, be sure to review the vocabulary I've highlighted below the video. Yulia used two great expressions that I want you to add to your daily English.
If you've missed previous episodes of Confident English Spotlight, you can find them here:
Learning how to overcome the challenges of living in a new country and using English.
"Find the courage to be the best version of yourself." —Bayan
Notes from Today's Confident English Spotlight with Bayan
I'd like to highlight some great language Bayan used in her interview.
to take something for granted
To assume or expect that something will always be available to you; to underestimate the value of something or someone
For example, "I really took my last job for granted. I had no idea how much extra time this new position would take!"
to have a lot of free time on one's hands 
to have extra time available in which there is nothing planned or nothing to needs to be completed
For example, "The summer months are always slower at work so we have a lot of free time on our hands at work."
not one's cup of tea
something that someone doesn't like, enjoy, or care about
For example, "Reality TV shows are not my cup of tea."
to uproot someone or to be uprooted
to remove as if by pulling up; to displace from a country or traditional habitat
In our discussion, Bayan mentioned that one of the challenges of moving to a new country is that she and her husband feared they had "uprooted" their family.
Now that you've watched my interview with Bayan, I'd love for you to share your thoughts. I've got a couple of questions for you. 
Have you lived abroad (or do you live in another country now)? If yes, what was the most challenging about your move? And what did you learn about yourself?
In our discussion, Bayan used a great phrase: to have a lot of free time on one's hands. If you had more free time on your hands, how would you spend it?
The best place to share with me is in the comments below. I read and give feedback to comments, plus it's a great way to learn from others in the community. I look forward to hearing from you.
~ Annemarie
Get the Confidence to Say What You Want in English
Download my free training on how to build the courage and confidence you need to say what you want in English.
You'll also get my Confident English lessons delivered by email every Wednesday and occasional information about available courses. You can unsubscribe any time.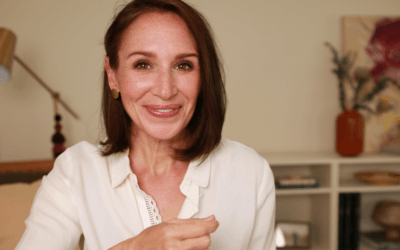 Boundaries are an essential part of healthy relationships and effective communication. Use these tips & phrases to set boundaries in English.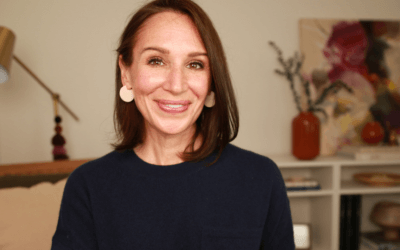 Giving feedback is an important skill for anyone who wants to excel in the workplace. Use these tips and phrases for supportive, meaningful feedback in English.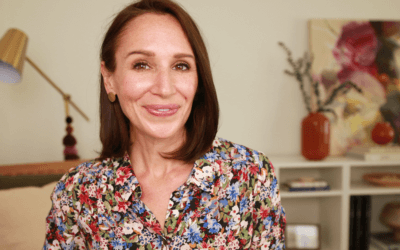 Linking words are a crucial component of fluent and cohesive English communication. They help to connect ideas, show relationships between sentences, and create a logical flow of thought.