6 Surprising Tips to Prepare for a Job Interview in English
This lesson has been updated. It was originally posted in September 2015. It was updated in May 2017.
Looking for a new job is stressful. And knowing how to prepare for a job interview can feel overwhelming… there are so many websites and resources. Where do you start? 
If you're feeling frustrated and lost in your job interview process, let's fix that!
Consider today's lesson like a preparation checklist. You don't need to complete these tasks in any specific order, but do complete each task before your interview.
And some of these steps might surprise you. But this is a great way to avoid potential embarrassment and to prepare for a job interview in English. 
6 Tips to Help You Prepare for a Job Interview in English
Step 1: Learn Everything You Can
Learn about the company including the culture of the company, its mission, its products or services, its brand, and its employees. You can use a company's website, Twitter feed, Facebook Page and more to get this information.
Why is this important?
You need to be prepared to talk about the company in your interview. Most likely you will be asked, "Why do you want to work here?"
You must know something about the company, its culture, and mission to answer this kind of question successfully. Some companies also have phrases or expressions they use a lot in their promotionally materials or company culture—it is great to know these expressions and phrases so you can use them in the interview.
Knowing about the company, its culture, and people can also make sure you will be a good fit for the company. Do you have the same values or work ethic of the company? Are the other employees happy or miserable in the company? This is helpful information for you.
Finally, know the job description. You need to be certain that you can do the job and that you have the right expertise. Pay attention to keywords in the job description. Use these same words when you talk about your skills and previous work experience.
Knowing all of this information will make you look very knowledgeable about the company and job. This leaves a good impression because it shows you:
Are interested in the position.
Took time to prepare carefully.
Step 2: Prepare for Professional Contacts & Networking
Make sure your mobile phone voicemail and email are prepared for professional contacts. 
Why is this important?
First impressions matter. Your first contact with your potential employer may be via telephone or email. 
Make sure your voicemail is clear, easy to understand, and includes the best time to reach you by phone.
Your email should have a professional address, such as a first or last name. Then be sure to create an email signature. A signature is the block of text at the end of an email that includes information such as your full name, email address, job title, etc. A personal email address should include your name and email address.
Step 3: Have All Materials Ready
Have extra copies of your resume and cover letter available. It is often recommended to have 3-5 printed copies of these documents for your interview.
Why is this important?
It's possible you will interview with more than one person or that the interviewer will ask for copies. Also, it is common practice to provide a copy of your resume to your interviewer at the start of the interview. Most likely he or she will already have a copy but it is always best to be prepared!
Have your reference list completed and printed. A reference list should include 3-5 people who have work-related relationships with and who can speak to your skills, abilities, expertise and job ethics. For each person, you should include:
Name, Title, Company, Department, Address, Telephone Number, Email Address and one sentence describing your relationship to that person. For example:
Ms. Joan Askonce
Director of Sales
Baker & Co.
1111 N. Broadway
New York, NY 00000
Ms. Askonce was my director supervisor during my tenure at Baker & Co.
Finally, if applicable, have printed copies of your portfolio or related work. For example, if you work in graphic design or photography, you should have your work ready to present to the interviewer.
Step 4: Anticipate and Practice
The more prepared you are for your job interview, the less nervous you will feel and the better your will perform. The best way to get prepared is to anticipate and practice the questions you may be asked.
Why is this important?
You will likely have a mix of general interview questions and job or industry specific questions. It's best to also prepare your answers to these possible questions and practice them before the interview.
The better you know the answers, the easier it will be to answer the questions when you are nervous. It will be easier for you to answer clearly and professionally to make a good impression.
Need help? Start with 10 Questions You Will Be Asked in Your Job Interview.
Step 5: Social Media Check
Double check all your social media accounts.
Why is this important?
Today it is very common for an employer to search for you on Google, Twitter, Facebook, LinkedIn, etc. before the interview. It gives them a quick idea of who you are but it also gives them the ability to judge you before they meet you. Make sure your social media pages are appropriate to be looked at by your potential future employer.
Is there anything embarrassing (a photo or a post) that you don't want your future employer to see? Delete it.
Step 6: Fake It 'Til You Make It
Have you ever heard that expression?
Fake it means to act or pretend
Make it means to be successful in something.
In other words, if you don't feel successful or confident then pretend you are. Practice and preparation before your interview will help you be more confident, but—if necessary—fake it 'til you make it.
Why is this important?
Confidence is essential in American culture and U.S. It is important to speak about your skills/accomplishments, your job history, and your expertise with confidence. If talking about these topics is new or uncomfortable for you, practice it! It really is important. You will be asked questions about your expertise, your unique skill sets, and much more during your interview.
Note: There is a difference between confidence and arrogance. Confidence is great; arrogance is not.
Confidence: belief in yourself and your abilities
Arrogance: the belief that you are superior to others in an offensive way
Example sentence for each:
Confidence (highlights your accomplishment as a contribution):

"While at Baker & Co. I successfully helped increase my team's sales by 17% in my first year."

Arrogance (shows you think you are superior to others):

"While at Baker & Co. I was the only team member who had the skills to increase sales."
Now it's your turn. I'd love to hear from you.
Think about your own experience with interviews for jobs. Then take some time to share your answers to these questions in the comments section:
1. What advice would you give to someone who need to prepare for a job interview in English?
2. Have you ever interviewed in English? If so, what was the most challenging? And what did you do to help you succeed?
I look forward to hearing your answers. And if you have any questions about the job interview or application process, be sure to share your question with me in the comments below.
Have a great week, 
Annemarie
Get the Confidence to Say What You Want in English
Download my free training on how to build the courage and confidence you need to say what you want in English.
You'll also get my Confident English lessons delivered by email every Wednesday and occasional information about available courses. You can unsubscribe any time.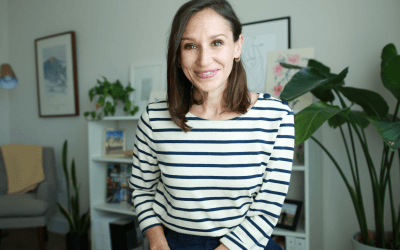 English speakers love to use 'get' in English conversation because it's more casual. Learn 9 ways you can use get in your conversations.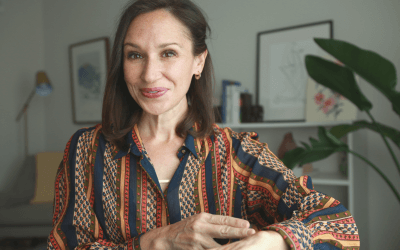 Get 18 advanced-level English collocations, idioms, and more for successful conversations on time management and productivity in English.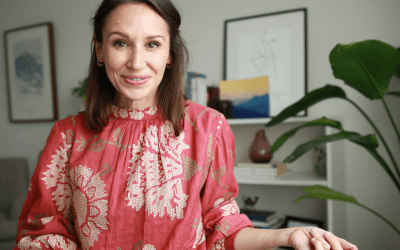 Stop missing opportunities to share your ideas when brainstorming in English due to feeling stuck, shy, or too nervous to speak. Get 4 simple tips for brainstorming as an introvert in English