From Paris to New York—Confident English Spotlight with Anne-Laure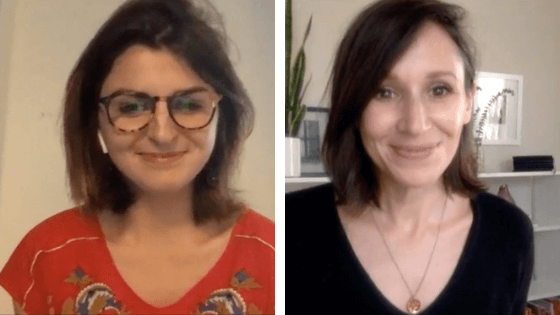 In Confident English Spotlight Episode 11, I interview Anne-Laure about her experience moving from Paris to New York City. She shares some of the challenges that surprised her and her need to improve her social English.
We also talk about the challenges of working for a start-up company and the need to 'wear many hats' in the job. (Be sure to listen to the interview to find out what this idiomatic expression means.) 🧢🎩⛑👒
Plus, a bonus!
Get 3 things Anne-Laure reads in English every day to build her vocabulary and learn colloquial English. You can find links to these three strategies below the video.
If this is your first time joining me for a Confident English Spotlight Interview, in 2018 I'm interviewing a woman in my Confident English Community every month. I'm interviewing women who have developed a successful career, are doing amazing work for others, are doing something inspiring and have overcome challenges in English. In each interview, I also ask how they became more confident and fluent in English.
And I want to share their stories with you for inspiration and motivation. 
If you've missed previous episodes of Confident English Spotlight, you can find them here:
Anne-Laure talks about the challenges of moving to New York City and using English.
"It's your ego that tells you you're not good enough and that's not true. You don't have to be perfect actually."—Anne-Laure on English confidence.
Notes from Today's Confident English Spotlight with Anne-Laure
In this Confident English Spotlight Interview, Anne-Laure shares 3 email newsletters she likes to read every day in English.
Try out these daily newsletters to boost your English:
If you start reading one, be share to tell me about! I'd love to know what you think. You can do that by sharing in the comments section below.
Now that you've watched my interview with Anne-Laure, I'd love to hear from you. Review my two questions and share your answers in the comments section below.
In the interview, Anne-Laure and I discuss how challenging it can be to work at a start-up. I used the expression 'to wear many hats.' How would you explain this idiom to someone? And, have you ever had to wear many hats in a job? Tell me about it.
I love Anne-Laure's strategy of reading 3 daily newsletters in English to learn colloquial English. What is one strategy you use? Do you have a favorite e-letter, blog, or podcast? Share it below. You might have the perfect recommendation for someone else in the Confident English Community.
The best place to share with me is in the comments section, which you can find at the bottom of this lesson. I read and give feedback to comments, plus it's a great way to learn from others in the community. I look forward to hearing from you.
~ Annemarie
Get the Confidence to Say What You Want in English
Download my free training on how to build the courage and confidence you need to say what you want in English.
You'll also get my Confident English lessons delivered by email every Wednesday and occasional information about available courses. You can unsubscribe any time.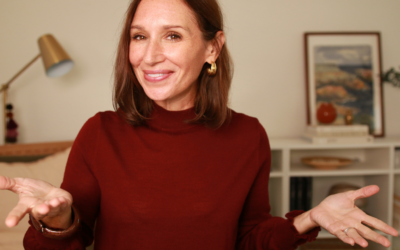 Trying to make a decision? When you discuss differences in English conversation, linking words of contrast help you to speak with clarity and with an easy-to-follow structure.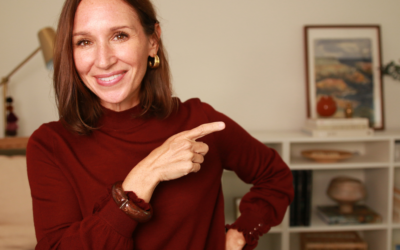 Use these linking words to quickly compare in English. Perfect for highlighting similarities between job offers, mobile phone plans, gym memberships, online courses, skin care products, and more.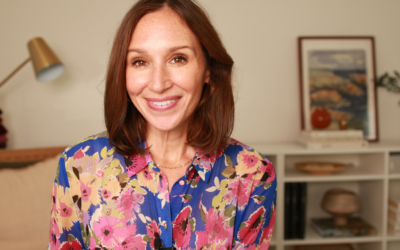 Emotional intelligence skills are the key to improved relationships, better communication, motivation, and more. Here's how to level up your skills and the vocabulary you need in English on this topic.