Becoming Brave in English—This Is How It Happens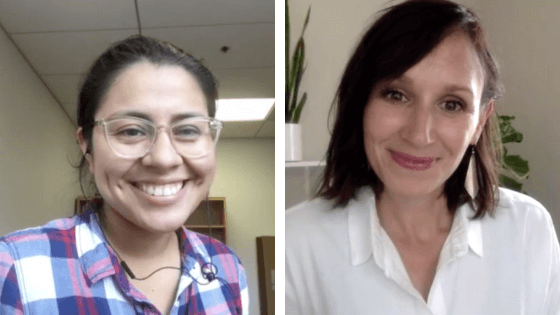 It's September and for many around the world, that means it's back to school! For this month's Confident English Spotlight interview, I chat with Aide from Ecuador who lives in the United States as a graduate student.
We talk about the ups and downs of living in a new country, the process of learning how to live in a new country, and how she became brave in English.
One of my favorite things about this interview with Aide is when she described how she used to feel in English. She said, "I thought I was so weak; I wasn't professional; I wasn't brave enough."
That is exactly how I used to feel in my second language when I felt so shy and embarrassed to speak. And it might be how you feel in English right now.
The good news is, in this interview, Aide shares how she stopped feeling that way.
If this is your first time joining me for a Confident English Spotlight Interview, in 2018 I'm interviewing a woman in my Confident English community every month. I'm interviewing women who have developed a successful career, are doing amazing work for others, are doing something inspiring and have overcome challenges in English. In each interview, I also ask how they became more confident and fluent in English.
And I want to share their stories with you for inspiration and motivation. 
If you've missed previous episodes of Confident English Spotlight, you can find them here:
If you feel discouraged, it's okay. But don't let it stop you.
"We are in this whole world to grow. And sometimes we fail. Sometimes things don't go well but we are brave enough to keep continuing on our journeys." – Aide on how to get the motivation to keep going in English
Notes from Today's Confident English Spotlight with Aide
In this interview, Aide shared that her experience in Fluency School was the clear turning point for her confidence in English. She can see a clear before and after.
Fluency School is my 1-month intensive speaking course. It includes live small group classes and personalized training. And the number one focus is to overcome fears and shyness in English, develop confidence, and improve fluency. I only offer Fluency School 3 times per year. The next one is coming up in November 2018.
Join the waiting list so you don't miss your opportunity to learn with me and become brave in English.
Now that you've watched my interview with Aide, I'd love to hear from you. Review my two questions and share your answers in the comments section below.
Aide said, "It's always about working hard. It's always about committing to what you want. If English is something that you really care about, if it's something you really want to improve or even learn, I think it's important to take a risk, take a chance." Do you agree with Aide? Why or why not?
What is one risk you can take in your English today? Is there something new you can try? Someone you can talk to in English for the first time? Share your risk with me and then take it today! You can totally do it. I know you can.
The best place to share with me is in the comments section, which you can find at the bottom of this lesson. I read and give feedback to comments, plus it's a great way to learn from others in the community. I look forward to hearing from you.
~ Annemarie
Get the Confidence to Say What You Want in English
Download my free training on how to build the courage and confidence you need to say what you want in English.
You'll also get my Confident English lessons delivered by email every Wednesday and occasional information about available courses. You can unsubscribe any time.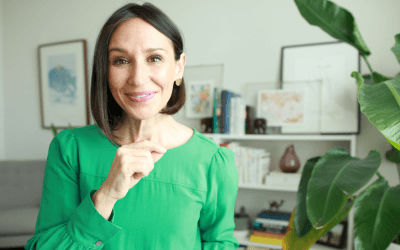 Here are 6 specific uses of the passive voice in English with clear structures and easy-to-follow examples so you can use the passive voice in your conversations.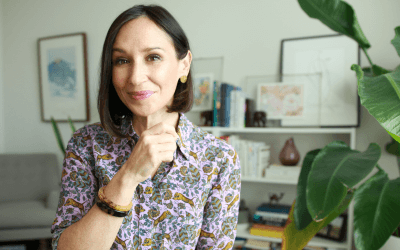 As you prepare for a job interview in English, use these 6 surprisingly simple tips to be fully confident and make a positive, lasting impression.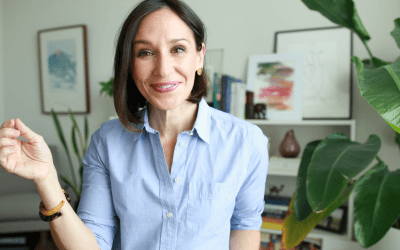 Why does often sound like ofən? Or lightning sound like ligh'ning. The secret is the dropped t sound in English pronunciation. Learn common patterns of dropped sounds in this Confident English lesson.