Moving from Vietnam to London — Confident English Spotlight with Tran
In Confident English Spotlight Episode 12, I interview Tran about her experience of moving from Vietnam to London. She shares some of the challenges that surprised her, what it was like to look for a job, and how she has worked to build her English confidence and fluency.
Plus, Tran talks about something she did recently that really boosted her English confidence (something you can do too!!). 
If this is your first time joining me for a Confident English Spotlight Interview, from time to time I interview a woman in my Confident English Community. I'm interviewing women who have developed a successful career, are doing amazing work for others, are doing something inspiring and have overcome challenges in English. In each interview, I also ask how they became more confident and fluent in English.
And I want to share their stories with you for inspiration and motivation. 
If you've missed previous episodes of Confident English Spotlight, you can find them here:
Tran talks about what helped her become more confident in English.
Notes from Today's Confident English Spotlight with Tran
In this Confident English Spotlight Interview, Tran shared that she recently joined an international organization called Toastmasters.
This is a fantastic organization the focuses on helping professionals build their public speaking and leadership skills.
If this sounds like something you'd like to do, you can learn more about Toastmasters and find a club near you.
Plus, she shared a great tip for how to effectively use videos to learn English. You can follow her strategy by:
Watch a video (try TED or Speak Confident English on YouTube) — BUT watch without subtitles!!
Then watch the video again WITH English subtitles. 
Make an assessment to see how much you've understood.
And I'd like to add one BONUS step: after you watch, summarize. 
Talk about the video out loud. This is a fantastic way to add new vocabulary you heard from the video to your daily English.
Now that you've watched my interview with Tran, I'd love to hear from you.
What is one thing you have done that helped you build confidence and fluency in English? 
Share your recommendation in the comments below. Your recommendation might be perfect for someone else in the Confident English Community.
~ Annemarie
Get the Confidence to Say What You Want in English
Download my free training on how to build the courage and confidence you need to say what you want in English.
You'll also get my Confident English lessons delivered by email every Wednesday and occasional information about available courses. You can unsubscribe any time.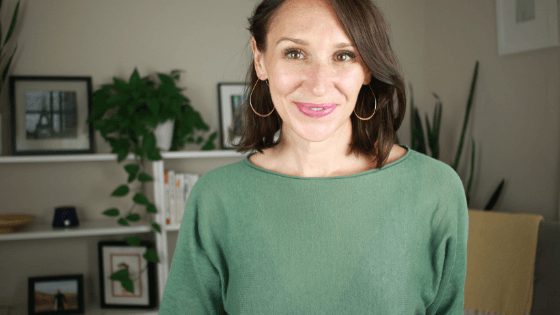 Holy smokes! In July, I did a lesson on 10 Smart English Words to Use at Work and it immediately became our most popular lesson ever on YouTube. 🔥So today I want to share 10 more and here's why: Adding advanced vocabulary to your daily English can help you communicate...
Do you feel nervous and stuck in conversations at work? Get 3 easy conversation starters that are perfect for right now at the end of summer — use them at work, with your neighbors, and friends. Plus get the advanced vocabulary you need to sound natural in the conversation.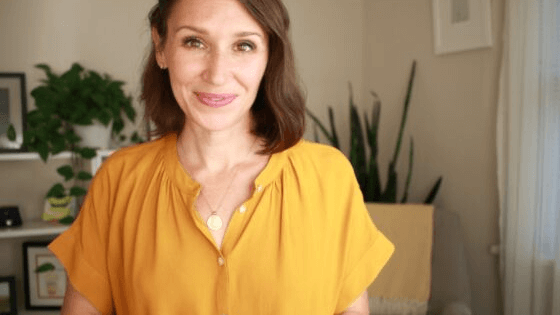 You already know that understanding American slang is essential if you want to understand casual conversation, song lyrics, TV shows, and movies. Plus it's super fun to use! For example, if someone says, "I'm totally stoked about the concert tomorrow," what do they...